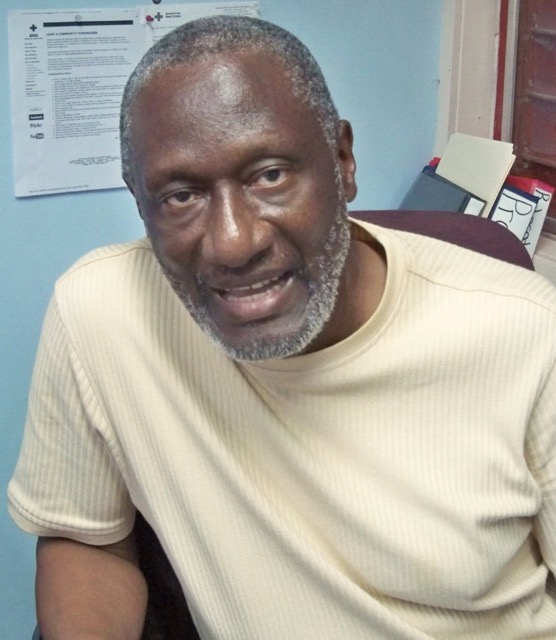 John Farrell, local Reiki master and teacher, would like to see more people add the non-traditional practice of to their health care program. Farrell said Reiki is non-invasive. People who practice Reiki aren't popping pills, and they feel energized.
According to the Cambridge Dictionary on line, Reiki is treatment that involves directing energy from hands into someone's body to make them feel better.
Merriam-Webster Dictionary on line says Reiki is a system of touching with the hands based on the belief that such touching by an experienced practitioner produces beneficial effects by strengthening and normalizing certain vital energy fields held to exist within the body.
"It's a matter of changing mindsets," Farrell said. "When you talk about non-traditional healing people are suspect and skeptical."
He said some doctors have integrated Reiki into their practice to assist and compliment traditional medicine. Farrell said he has a medical doctor and a nurse as clients.
"I see changes in attitude and people say this really works," Farrell said. "Individuals say it has assisted them in their pain management reducing pain and promoting healing."
Reiki is a system of spiritual healing with energy developed in the 1920s by Mikao Usui a Japanese physician.
Farrell doesn't touch the client but places his hands directly over certain anatomical spots, known as chakras in Hindu and Buddhist practices. He added some people get dramatic results with almost immediate pain relief.
Farrell said he happened upon Reiki by accident in 2008. Reiki master Linda Coby was conducting Reiki healing at the Unity Church where he is a board chairman.
"Out of curiosity I thought I would look into Reiki," Farrell said. He became a believer and decided to follow the practice and became a master and teacher through Coby.
The practitioner acts as a conduit for energy, which enters through the top of his head and leaves through his hands, Farrell said, He believes all healing ultimately comes from God, no matter what kind – spiritual, physical or mental.
He is working on developing and expanding his practice and seeking more certification.
"I want to enhance spiritual healing," Farrell added. "Over all I've seen it's made a difference and I truly believe it works. I've seen real transformation and pain relief for people. I feel really happy and enjoy seeing people get pain relief."
Marla Matthew, director of the Red Cross Territorial Disaster Services, believes alternative methods of healing to help prevention are warranted.
"I've embraced Reiki as a form of healing," Matthew said. "I don't want to rely on medicine and chemicals to relieve pain."
She believes Reiki was the healing pathway to relieve pain in her ankle.
Sonia Liburd, a client of Farrell's, said she believes in alternative medicines and treatment. She was dealing with back and eye issues.
"Reiki is another vessel where I can get healing benefits," Liburd said. "It's very relaxing and amazing how, when he puts his hand over certain parts of the body affected, I feel his energy and my energy. Reiki helped me go farther in recovery without drugs and stress."
Farrell does Reiki treatments at the Unity Church on Hess Road.
More information about Reiki is available by calling Farrell at 1-340-643-6904.
Originally from Anguilla, Farrell said he has been on St. Croix for more than 30 years. He has a bachelor's degree in social science with an emphasis on psychology, is a veteran of the Navy and a retired V.I. government employee. He is also a photojournalist.
Farrell volunteers as the St. Croix Red Cross disaster coordinator. He is a member of the Harborside Rotary Club and St. Croix Toastmasters Club 933.