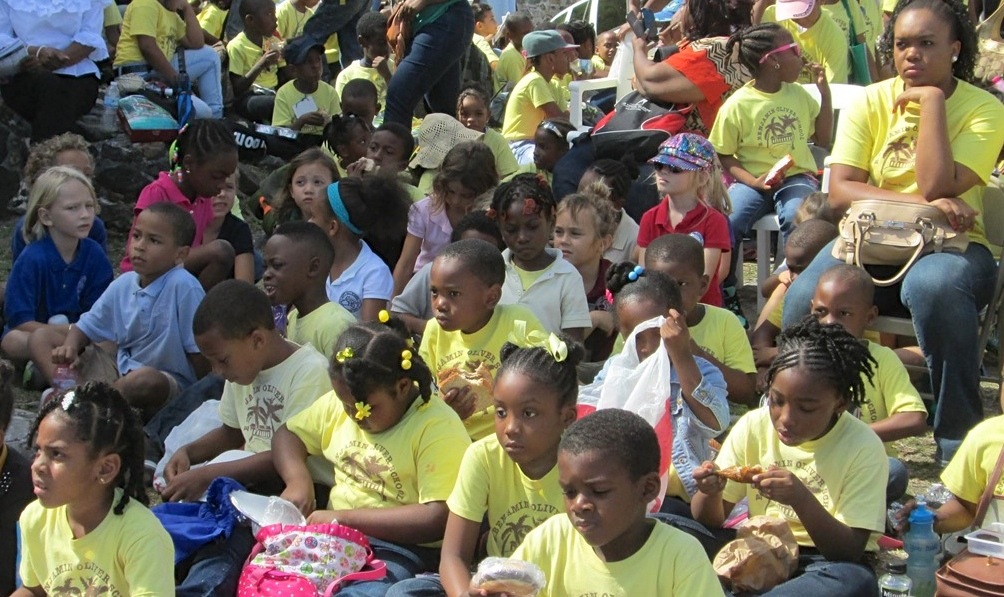 Hundreds of school children and a large contingent of tourists filled Annaberg Plantation on Thursday as the V.I. National Park kicked off its 24th annual Folklife Festival.
"I would like the kids to know their history," the Rev. Reginald Joseph, principal at St. John Christian Academy, said as he made his way through the throngs of people gathered near Annaberg's old sugar mill. "They need to know the past so they can look to the future."
The event wraps up Friday. It runs from 10 a.m. to 3 p.m.
Students from St. Thomas and St. John gathered to see demonstrations of old time crafts, enjoy local foods, learn new skills and watch entertainment that focuses on local culture.
Akira Pickering-Haynes, 13, from Addelita Cancryn Junior High School on St. Thomas, was waiting to perform with the Drumline and Jewel Dancers.
St. John resident Eddie Bruce was busy on the stage teaching the youths to drum. "Base, tone, base," he said as the students kept time with his rhythm.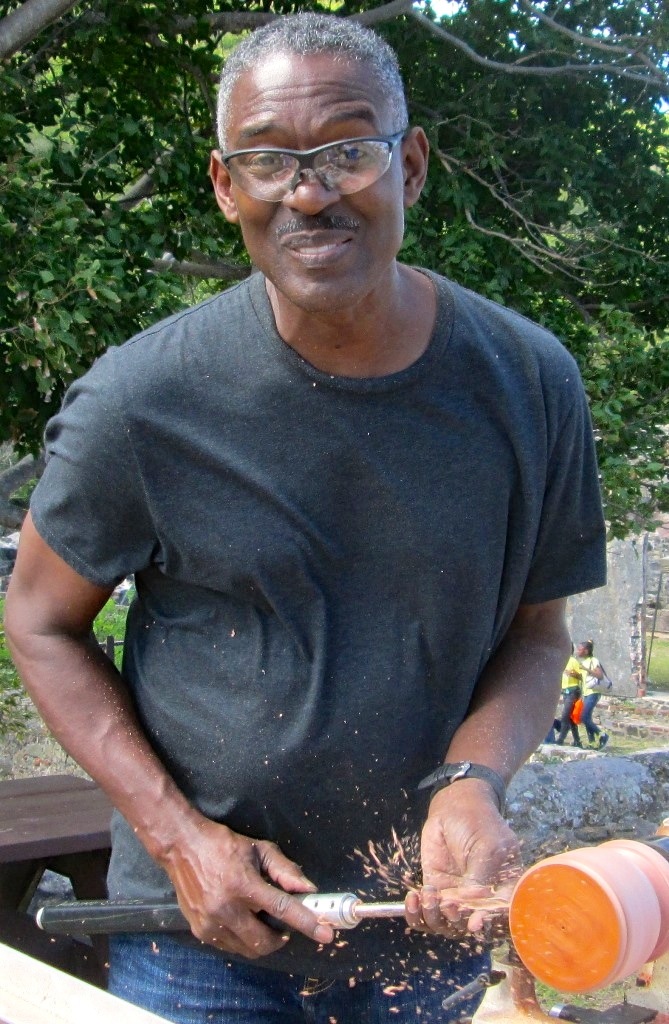 Three E. Benjamin Oliver students from St. Thomas were clustered near the sugar factory.
"It shows how they made sugar a long time ago," said Cassandra Servins, 11, as she chatted with friends Julanka Dorcine, 11, and Bianca Campbell, 12.
They were headed in the direction of the crafts people. Elizabeth Aubain from St. Thomas was busy setting up the woven placemats, purses and other goodies she makes from gift-wrap ribbon.
Aubain said she started making this craft several years ago when her husband spent 15 weeks in a stateside hospital. With time on her hands, she went looking for something to do, got some ribbon from the hospital gift shop and began creating.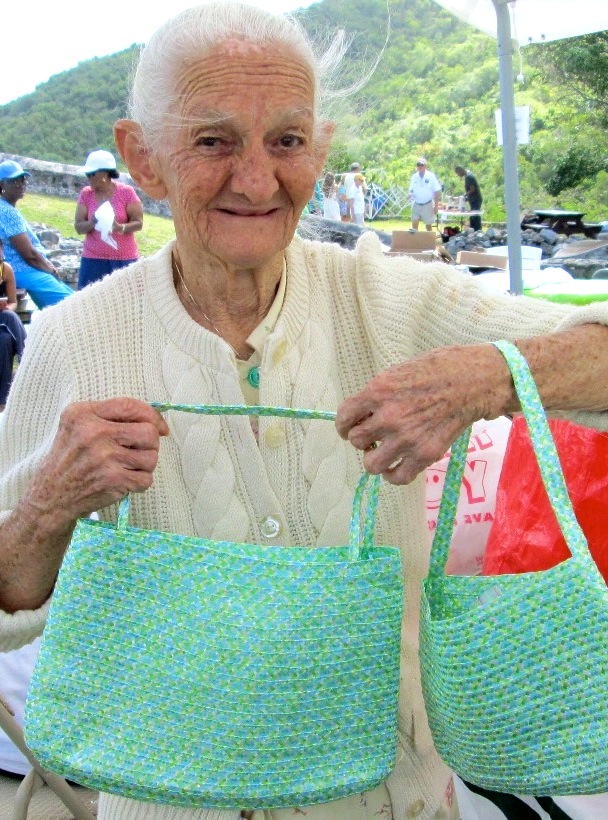 Eileen Huggins of St. Croix was demonstrating how to make the traditional lobed baskets. She said she bought a basket some years ago, got interested in the craft, purchased some books and started practicing.
"It's such a beautiful art," said St. John resident Bill Fisk as he stopped to admire her baskets.
St. John wood turner Avelino Samuel was demonstrating his craft on the far side of the sugar mill. Generous with his talent, he's quick to teach others the skill.
"I like sharing," he said.
He taught his wife, Pam Samuel, the skill. She was on hand across the compound to show off her wood wares and showcase the locally authored books and wares she sells in her St. Thomas store, the Owl and the Seahorse Bookstore at Crown Bay.
"This is by Aquanette Chinnery," she said, showing off the soap made by the St. Thomas attorney who crafts soap in her spare time.
St. John resident Henry Powell had a couple of people interested in his collection of old time household items. The goose, an iron that's heated with charcoal on a kerosene stove, in particular got a lot of attention.
You put the coal in the top, he explained, lifting the lid.
While some tourists knew in advance about the Folklife Festival, others just happened upon it.
"It's kind of random. We stopped in the harbor and stumbled upon it," said Wayne Schmidt of Apple Valley, Minn., as he and friends hiked took a hiking break from their charter boat trip.