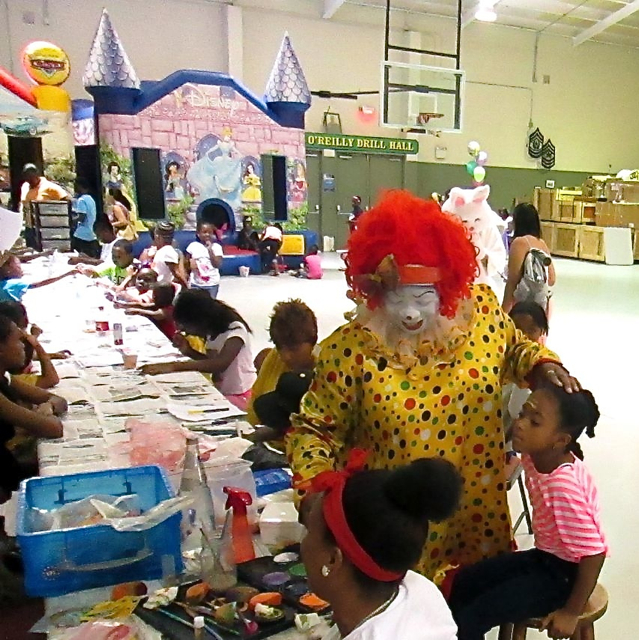 The Easter Bunny came to Estate Bethlehem Saturday, along with a clown, face painting, coloring, a DJ, bouncy rooms and unlimited hamburgers, hot dogs and sodas for the V.I. National Guard's spring festival and Easter egg hunt.
Military youth,with parents who may be oversees and who often move frequently as their parents are deployed and transferred, face a unique set of challenges, the festival's organizers said.Volunteers with the VING's Family Readiness Group put together the Easter egg hunt every year for the children of service men and women.
"We do this every year for all the military children and any friends they want to bring, to give them a fun time," said Keema Penn, VING Family Readiness Support assistant. "We are doing it in partnership with 4-H this year, so the 4-H kids are here, and all the kids are doing coloring and painting and other projects they brought."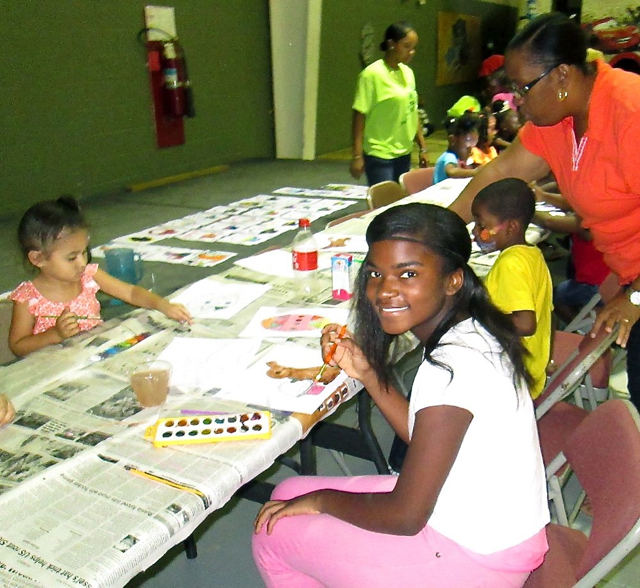 DJ David Baltimore kept a beat going, as the Easter Bunny, played by Joel Kooyman, danced and traded high-fives with running throngs of young children, some of the girls wearing Easter colors of pastel blue, lilac, pink, white and yellow in their clothes and in ribbons in their hair. Sparkly, colorful designs adorned their faces, painted by Jay Jay the Clown – Ann Jerris – who wore her bright, fire-red wig and yellow smock covered in crazy colored polka dots.
"My husband is retired military police, and we come out and support everything the Family Readiness Group does, especially everything for the children," said Linda Radix, who was there with her grandchildren, Wade and Antoine McFarlande.
Leonard Frett manned the grill and kept the hot dogs and burgers coming, while Jay Jay the Clown led the kids in all sorts of games, including a tug of war. Later, they hunted for eggs secreted around the armory by volunteers while the children played.