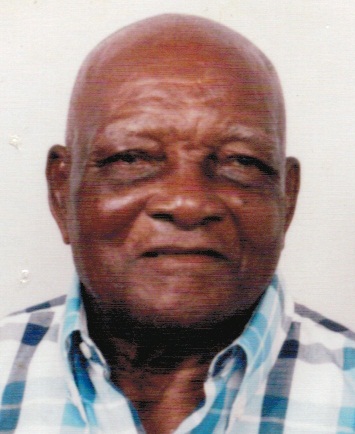 Thomas Adolphus James Duggins of Estate Catherine's Rest died on Oct. 27, at his residence. He was 98 years old.
He is preceded in death by his mother, Lilian Payne; father, Robert Duggins and sons: Alton Duggins and Albert Duggins. He is survived by his daughters: Jean Hippolyte, Nesta Edinborough and Vera Richards (St. Kitts); grandchildren: Vernon, Clyde Jr., Valencia, Venus, Terry, Earl, Delvin, Deshone, Cindy, Carlene, Alex, Jeoffrey, Eric, Ernest, Heather, Lorna, Tesslyn, Evelyn, Sharon, Malcom and Auslin; daughters-in-law: Ursula Duggins and Sarah Duggins; and brother, George Duggins (St. Thomas).
He is also survived by niece, Edith Tatem; nephews: Winston Benjamin, Franklyn Benjamin, Joseph Benjamin, Elsworth Benjamin, Arthur Dickenson, Frank Johnson, Culbert Rogers, Erick Rogers and William Rogers; special friends: Ms. Mc Carey, Llewlyn Douglas, Elaine Douglas, Mrs. Connor, Mrs. Stanley, Johenry Nunes, Ira Hobson and Joyce Donavan; cousins and other relatives: Frank Johnson and O'neal Johnson; special relatives: Mr. and Mrs. Accelyn Morton, Gwendolyn Knight and Constance de Cambra; and other relatives and friends too numerous to mention.
There will be a viewing held at 9 a.m. and a funeral service at 10 a.m. on Saturday, Nov. 5, at Ebenezer Methodist Church. Interment will follow at Kingshill Cemetery.
All arrangements are by James Memorial Funeral Home Inc.