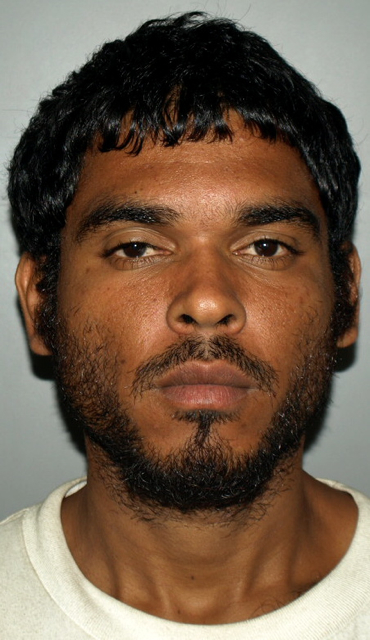 Edwin Jose Velez, 28, was arrested by St. Thomas police Monday and charged with three counts of third-degree burglary in the Sub Base area, the V.I. Police Department reported Tuesday.
Velez was arrested after forensic evidence placed him at the scene of the crimes, the police said. After being advised of his rights, Velez confessed to burglarizing two different locations in the Sub Base area in May, including the WAPA Main Office Building twice, and the School Lunch Program Building.
Bail was set at $25,000, and he was remanded to the Bureau of Corrections pending his advise of rights hearing.
Police said Velez is also the main suspect in several other burglaries that occurred in the Sub Base area over the past few months.
Anyone with information about Sub Base-area burglaries over the last few months can call 340-715-5522, 911, or the anonymous tip service, Crime Stoppers USVI, at 1-800-222-8477.