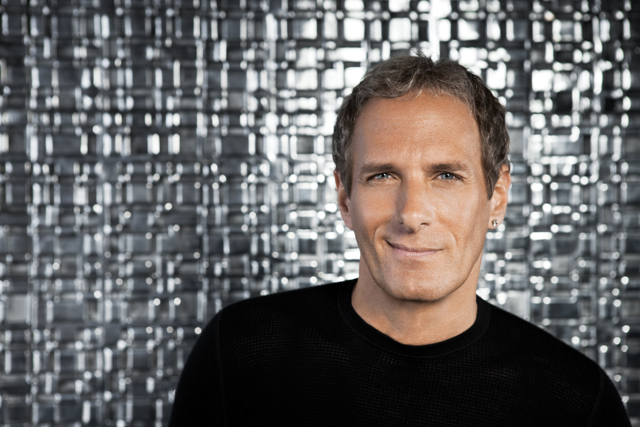 Audiences at Michael Bolton's concerts know they're going to hear some of the artists most popular hits mixed with a few of his newer works. And that's what the multi-Grammy-winning singer will bring to the Reichhold Center later this month.
Bolton, who has sold more than 53 million albums worldwide, will perform on St. Thomas at 8 p.m. Jan. 29. Earlier this week he took time out from his tour schedule to talk with reporters from around the U.S. about the upcoming tour. The conversation took place at a telephone news conference that brought Bolton together with reporters from the Caribbean to at least Ohio.
Bolton described his concert material as "primarily the greatest hits, with a few surprises."
It's not that Bolton isn't happy with his newer material or proud of it, or that he's trying to cash in on his mega-hits from the late '80s and '90s. It's that he understands the people in his audience, and he respects them.
"No matter where I play, whether I'm performing here at home or in a foreign country, people want to hear the hits that they associate with me as an artist," he said.
He takes that as a compliment, that people associate him with some of the biggest moments in their lives and want to relive those feelings through him.
"It takes them through their biggest moments in their lives," he said.
A lot of artists go on tour and push the new material, flogging the new album and ignoring the material that made the audience fans in the first place. To Bolton, that seems wrong.
"I have a catalog of hits that started in '87, my audience wants to hear that music that is common in their memory cells and part of the soundtrack of their lives," he said.
And lately he's been noticing that a growing portion of his audience is getting younger, people in their 20s, and he finds that exciting.
In fact, often when he's walking though an airport or down a street, someone will call his name, then start singing "When a Man Loves a Woman," and when he looks up it's usually someone in his 20s who is doing the singing.
So at the Reichhold later this month, audiences can expect to hear "Time, Love and Tenderness," "Soul Provider," "How Am I Supposed to Live Without You," "Love Is a Wonderful Thing" and, of course, "When a Man Loves a Woman."
This won't be Bolton's first trip to the U.S. Virgin Islands – "I've been to St. Thomas a few times," he said – but he allowed that it will be "the first time in quite some time, and I just wish I had a few more days to stay there."
"It's kind of a tease," he said. "I'm in the middle of a lot of shows where there's only one day off … you have one day to get there, one day for the show, then you're back on the road. "
And that every-other-day pace brings him to St. Thomas, arriving on the 28th, performing on the 29th, then back on the road to the next gig, in South Carolina.
But he made one promise – "My golf clubs are coming with me." It might not be in the territory, but at least once or twice in the next month those golf clubs are coming out and he's going to play a round.
"I keep being asked to do more shows, and some of them are just impossible for me to say no to," he said. Last year it was Australia, but once he agreed to traveling that far, it became impossible not to add Singapore and two weeks in China, along with other eastern stops.
"That happened last year, and it's starting to happen again."
The pace of touring also makes it difficult to work on his next album, he said. Typically he does 75 to 80 shows a year, but in 2010 he did 115 all over the world.
The other factor in the slow gestation of the new album is the changing nature of the musical industry itself, he said. In the past he would produce a CD a year and tour to support it. Today music is downloaded, song by song.
"You know people will focus on one song," he said, and ignore most of the rest of the material on an album.
It's up to the artist, then, to load the CD with one great song after another so the fans will want to buy the whole album instead of just downloading one song.
"You have to make the CD irresistible," he said, an album "so heavily loaded up with hits that people would enjoy hearing them again and again. You try to make a body of music that sounds like a greatest hits album before they became hits."
Tickets for the concert at Reichhold can be purchased online at www.reichholdcenter.com, or by calling the box office at 693-1559.
Discount shuttle service will be available for St. John residents through the box office.