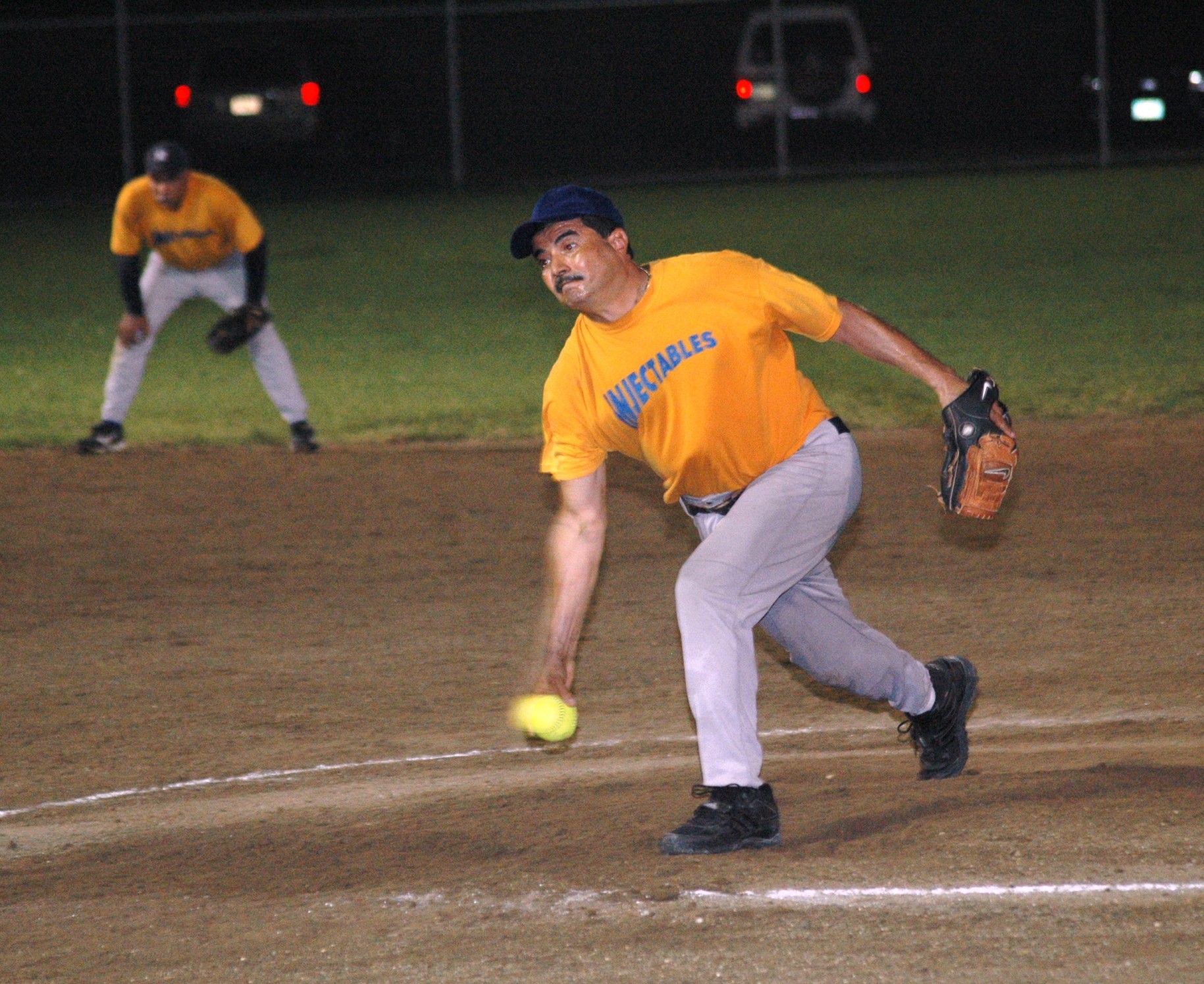 The Luis Hospital Injectables took a 1-0 lead in the best-of-three finals of the Governmental & Industrial softball league with 17-9 thrashing of the Fire Department Tuesday night at the D.C. Canegata Ballpark.
Injectables ace Herminio Velasquez was not as sharp as he would have liked to be,but with his offense rolling and a bit of wildness by Fire pitching, he was just good enough. He helped his own cause at the plate by going 4 for 4 with two RBIs.
The Injectables reached Fire starting pitcher Troy Brown for six runs in the top of the first inning, highlighted by a grand slam off the bat of Freddie Pimentel to take the early lead. Fire answered with four runs in the bottom half of the inning to trail 6-4 after one.
After the Injectables failed to score in the top of the second inning, Steve Simmonds' two-run blast in the bottom of the inning allowed Fire to tie the game at six.
The game was again tied at seven in the third inning as both teams came up with a run.
After scoreless fourth and fifth innings, the Injectables exploded for 10 runs in the final two innings to blow the game wide open.
Brown, who had settled down after his early-inning troubles, apparently got bitten by the wildness bug in the top of the sixth, and the Injectables took full advantage plating six runs to go up 13-7. Two of the runs scored on bases-loaded walks, while the Injectables' bats accounted for the others.
The Injectables added four more runs in the top of the seventh to then take an insurmountable 10-run lead at 17-7. They scored four runs on two-run singles by Velasquez and Pimentel. Facing a huge 10-run deficit in their final at bat, the Firemen could only muster two runs on Marlon Williams' two-run home run and they went down in defeat, 17-9.
Velasquez got the win on the hill for the Injectables, while Brown got the loss for Fire. Top batters for the winners were Pimentel (2 for 4 with a home run and seven RBIs), Velasquez (4 for 4 with two RBIs), and Real Sackey (3 for 4 with two RBIs). For the Fire Simmonds was 3 for 4 with a home run and two RBIs, Jennifer Brady went 2 for 3, and Arthur Canaii was 2 for 4.