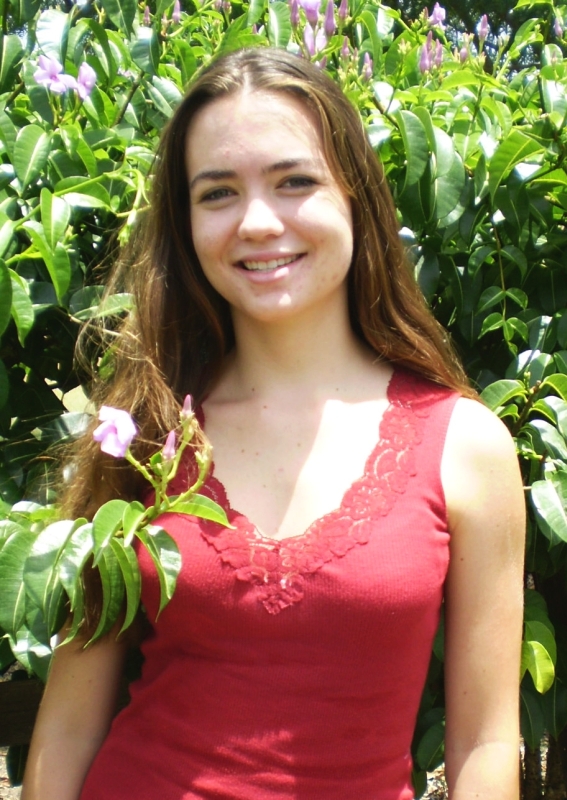 Heather Reedy has had two bouts with dengue fever and has a mild form of dyslexia, but she has overcome those obstacles and is doing what she loves most: dancing and singing.
The tall, slim, young lady, age 14 and in the ninth grade at Kingshill School, knows she wants to play a lead on Broadway one day — hopefully in a musical, her favorite form of theater.
Reedy, who was born and grew up in quiet Estate Concordia, says the dengue hit her when she was 9 and again at 10, causing some problems physically, affecting her liver and energy levels.
"I was too tired to even dance," Reedy says. After the dengue fever, she fell behind in her studies.
Leigh Ann Reedy, Heather's mom, home schooled her only child. The dyslexia was diagnosed when Heather went to Kingshill for testing to see where she was academically. It was determined she has some writing difficulties, but her reading is fine.
Reedy, then 12, made the decision to enroll at Kingshill School after seeing it sitting up on top of a hill with gorgeous views, and attending a meeting there with teachers and director who she saw as dedicated to education.
Leigh Ann Reedy says Heather's decision to go to Kingshill School was made with common sense. Her formal education is on track.
"She led the way with that decision to go to Kingshill School," Leigh Ann Reedy says. "It was the best thing for her. We are so happy."
Heather says Janie Koopmans, director of Kingshill, has been a big influence on how she wants to live life – always with a smile and ready to help.
Reedy started dance at age 2 with the Caribbean Dance Company to get out and be with other children.
"I just loved dance," Reedy says. "I remember back then how much fun the class was and how friendly the teachers were."
She moved on to Pointe Dance Academy when she was 5. She is one of the older students, so now she is getting leads in the shows.
"Dance is my life," Reedy says.
She is also getting leads acting in the Stars Summer Camp at Country Day School. She has been acting in the summer camp for six years and has paid her dues, so now she gets some leads. She had a lead in "Guys and Dolls," and has acted and sang in "Jitterbug Juliet" and "Once on This Island."
"I love getting up on stage and changing to a whole other character," she says. "I achieve my goals with hard work, dedication and determination."
The character she is in real life appears destined for a bright future.