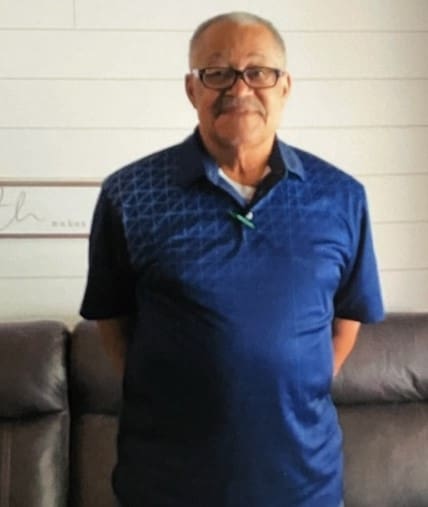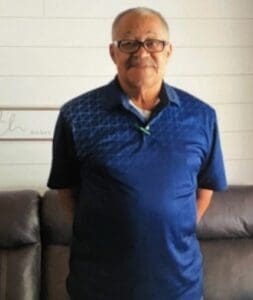 George Edward Emmanuel Goodwin died peacefully in his sleep on the morning of Sept. 11 at 81 years old in Jacksonville, Fla. He was just four days shy of his next birthday.
Born and raised in Antigua, West Indies, on Sept. 15, 1941, George was a staunch cricket enthusiast, former businessman, public servant and legislator, father, husband and grandfather.
Goodwin, a long-time social justice champion of the U.S. Virgin Islands, is most known for his impact on the political landscape and social well-being and mobility conditions in the Virgin Islands. George also served the community for 50 years through his Goodwin's Bookkeeping Service, his own accounting practice. He was a long-time public servant before ever entering the local political arena. George served with distinction as a senator in the 20th and 23rd V.I. Legislatures, and he was synonymous with the Alien Interest Movement (AIM) and its efforts to advocate for the rights of immigrants.
One of his landmark accomplishments that forever changed the course of V.I. history, nearly two decades before being elected to the VI Legislature, was the hard-earned court decision by Judge Almeric Christian in 1970 that children from immigrant families, both those born in the V.I. or who emigrated to the V.I. since, were entitled to a public school education.
Two others include initiating the purchase process of the West Indian Company (WICO) by the V.I. Government with former Gov. Farelly, giving it a strong revenue maker. He also legislated the use of the University of the Virgin Islands (UVI) as the de facto researcher for the USVI government.
George was also a member of numerous civic organizations, all while providing assistance to immigrants in completing paperwork to migrate legally including the VI Cricket Association, the Antigua and Barbuda Association, V.I. Port Authority (board member), the West Indian Company (board member), the Caribbean Development Coalition and the Association of Caribbean Organizations, among several others.
George was married for 55 years to the former Bernice Marilyn Pickering who preceded him in death. Also preceding him in death was a sister, Maria Goodwin.
He is survived by his children: Judith Goodwin-Hall, Alec, Gregory, Maureen, Bernard and Neal Goodwin; grandchildren: Asante Richards, Victoria, Jared and Marco Goodwin, Alston Goodwin, Elijah and Gabriella Goodwin, Hannah and  Hayden Goodwin, Malachi, Jamoi and Stephanie Hall; and siblings: Lanis Merchant, Alvin Goodwin, Irma Goodwin, Vanere Goodwin, Sheila Christian, Molvia Goodwin, Hillary Goodwin, Hayden Goodwin and Harriett Albert.
He is also survived by nieces and nephews: Beverly Daniel, Randolph Merchant, Desiree Merchant, Ernest Merchant, Daniel Merchant, James Merchant, Andrew Goodwin, Vanere Goodwin, Darien Goodwin, Halima Goodwin, Avalyn Goodwin, Richard Christian, Cosme Christian, Lynn Goodwin, Devonson and Duane Goodwin, Joseph Goodwin, Justina, LaTonya, Venee and Xavier Albert; and great-nieces: Kimberly and Renee Daniel, and all their respective children.
George is also survived by multitudes of cousins and friends, both personal and political in origin, who are far too numerous to mention.
Funeral services celebrating his life will be held at the Patterson Cremation and Funeral Service at 6615 Arlington Expressway in Jacksonville, Fla. at 1 p.m., Thursday, Oct. 5. The viewing will be held from 11 a.m. to 1 p.m., with the wake immediately following the service.
Alzheimer's, a degenerative brain disease of unknown cause, is the most common form of dementia, and it afflicts over 50 million seniors worldwide. The financial burden on society is tremendous, with an estimated annual global cost of $1 trillion U.S. The challenges of this disease are barely addressed in the West Indian community. The family requests at this time that those who wish to express sympathy for George and his family kindly consider making a donation to the Alzheimer's Association at www.alz.org, under the George E. Goodwin Tribute, in recognition of his long battle with dementia.