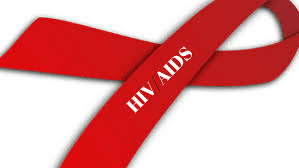 The Office of HIV/AIDS Housing, which is under the U.S. Department of Housing and Urban Development (HUD), has announced the allocation of $1,510,082. to Meeting the Needs of Our Community Inc. for Housing Opportunities for Persons With AIDS (HOPWA) Permanent Supportive Housing (PSH) Renewal and Replacement Grant.
The funding is part of nearly $30 million awarded nationwide. These grants assist with tenant-based rental assistance, supportive services and other housing activities. The announcement is the first of two rounds of grants that will be made available.
"Access to safe, stable and affordable housing is a critical social determinant of health," said HUD Secretary Marcia L. Fudge. "I am proud of the role HUD plays to prevent discrimination against people with HIV, expand access to HIV housing and services, and ultimately reduce stigma."
"Far too often, people living with HIV experience discrimination in many aspects of their lives," said Deputy Regional Administrator Tiffany Cobb. "Today's funding will not only ensure that individuals with HIV have access to safe and affordable housing but the necessary resources and supportive services in the U.S. Virgin Islands."
Research shows that a stable home is critical to the well-being of people with HIV, and it results in better health outcomes, including viral suppression. There is overwhelming evidence that has established an undetectable viral load means the virus is untransmutable. In addition to housing assistance, these local programs will provide access to supportive services such as case management, mental health services, substance use prevention and employment training. The combination of housing assistance and supportive services is critical in sustaining housing stability, promoting better health outcomes and increasing quality of life, which promotes self-sufficiency efforts for those able to transition to the private housing market.
Since 1992, HUD's Housing Opportunities for Persons With AIDS program has provided national leadership and resources that support developing and operating high-quality supportive housing programs. Under the Housing Opportunities for Persons With AIDS program, HUD provides grants to cities, states, and nonprofit organizations to provide housing assistance and supportive services to low-income persons with HIV and their families.
By assisting with housing and related services, the HOPWA program helps persons with HIV enter into housing, access and remain in medical care, and adhere to complex treatment regimens.
More information on the Housing Opportunities for Persons With AIDS program is available at https://www.hudexchange.info/programs/hopwa/
To read the full grants' project summaries and amounts, click here.