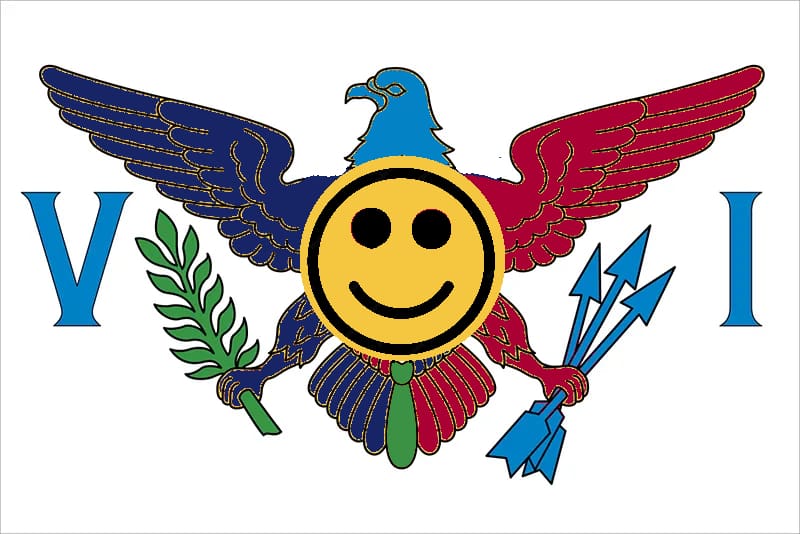 There's an old joke amongst journalists, that we only do it because the money's so good. If you aren't laughing, you've never tried to live on a copy editor's wages.
This often confuses people who assume we're all paid like the 24-hour cable news channel talking heads, or the swashbuckling privateers peddling twisted truths on social media. We're not. Shoe-leather journalists do what they do because it's a calling. I have to imagine many teachers and healthcare workers feel the same.
I get a certain kick out of a job well done. I suppose you could call it happiness. Satisfaction seems like a better word.
Making enough to meet your needs, as well as a sense of vocation, are part of the overall happiness measured in the 2023 World Happiness Report. Money may not buy happiness but it can help.
As mentioned last week, the pollsters appear to have skipped much of the Caribbean. Only Jamaica, 68th, and the Dominican Republic, 73rd, appear on the list. The United States ranked 15th. The top spot, the happiest place on Earth, was, for the sixth time in a row, Finland.
What does Finland have that the rest of us lack? The rankings were based on generosity, freedom to make life choices, perception of corruption, healthy life expectancy, social support, and a country's gross domestic product.
A new report on the U.S. Virgin Islands' gross domestic product came out the other day so I thought we'd start there.
The GDP is a measure of the territory's economic activity and estimates the value of the final goods and services produced in the territory, without double counting the intermediate goods and services used to produce them.
Make sense to you? Me neither. But that's OK. I'm much more interested in your perception of wealth.
On a scale of 10 to zero, with 10 being "I literally have too much money" and zero being "I am destitute and cannot provide for myself or my family," where would you rank yourself?
Try to think about it broadly. Having your needs met doesn't mean barely scraping by. Likewise, if your needs are a second private island to store your collection of luxury automobiles, I don't think you can rank yourself terribly low.
I'm reminded of another old joke: What do you call the musician whose girlfriend broke up with him? Homeless.
Yeah, it's gallows humor all day over here. The point is, our wealth doesn't always come in the form of a paycheck.
When I lived on Tortola, the newspaper I worked for provided a simple apartment. The housing crunch was real even way back then. Taking that stressor off my plate made a huge difference in my overall happiness. It also took some real weight out of my weekly paycheck — but, at 25 years old I was happy to have enough for a couple wild nights out and the occasional flight to the mainland.
There are many other indicators of how healthy the USVI economy is, including recent Census data. I'd encourage you to read up on as much as you feel necessary and have a glance at the happiness report, if that floats your boat.
Then, send your personal 10-to-zero economic wellbeing report to localtourist340@gmail.com. Please include your island of residence or if you are part of the USVI diaspora living abroad.
Be realistic.
10: Phenomenal, I'm so incredibly lucky. (I was kidding about the private island and automobile collection. Feeling super economically sound doesn't have to mean a bathtub of caviar — which would stink after a while anyway.)
5: I am no more economically stressed than the next person.
0: I am crushed by poverty and see no way forward.