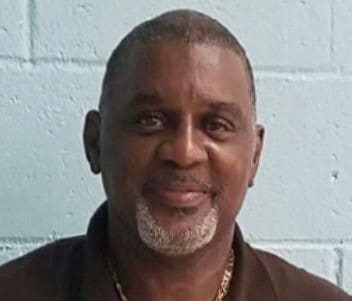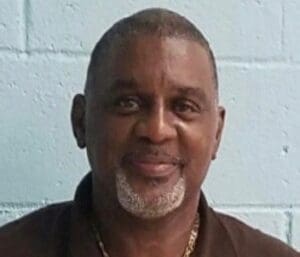 David T. McIntosh, also known as "Rubber," of Estate Two Williams died on May 18. He was 62 years old.
He was preceded in death by his father, Thovald McIntosh Sr.
He is survived by his wife, Lorrayne LD McIntosh; mother, Paulina C. Horsford; daughters: Jamila MacIntosh, Siditte McIntosh and Erika Reyes; sons: David McIntosh, Shawn McIntosh, Dante McIntosh, Shawon Reyes, Kyle Reyes and Khefren Sackey; grandchildren: Azzi, Madi, Noa and Kam Reyes; sisters: Cecelia, Phyllis, Cheryl, Barbara, Ina, Pamela and Gail; and brothers: Thovald "Butch" McIntosh Jr. and Paul McIntosh.
Survivors include nieces: Ackita, Aimee, Akisha, Delima, Delisha, Sherrae, Reneisha, Kalima, Jenna, Takara, Arlene, Shamona, Ja'Neen and Denisha; nephews: Shawn, Neils, Nathaniel, Andre' (Malo), Dion, Dean, Kenneth (Kenny), Juan, Paul (Paps), Akeem, D'Andre, Al'Andre, Andre'band, Taj; Ira Jr., Duane and Damani; aunts: Zelma, Loma, Corrine Horsford, Virginia Horsford-Henneman, Rosette Horsford-Stevens and Azzulla Horsford; and uncles: Paul Horsford, and Rosaldo Horsford.
More survivors include brothers-in-law: Rayford Hyligar, Nathaniel Lee Sr., Roger M. Adams and Christian E. Samuel; sisters-in-law: Jennifer Joseph-McIntosh, Andrea Bryann-McIntosh and Michelle A. James; goddaughter, Allysa Brady; close special cousins: Angel "Geto" Ventura, Ludvig "Big" Sealey, Darren "Gallo" Galloway and Dale Swiff; many cousins too numerous to mention; and close friends: Shayne "Mali" Petersen, Jason Bell, Raymond Brady, Anthony "Rebel" Hector, Michelle Branch, Spanacia "Mama" Anderson, Dean Heywood, Reggie Ritter, Glenfield "Lulu" Joseph, John Clenance, George "Jambu" Brooks, Rueben "Castro" Gomez and Neal Armstrong.
Other relatives and extended family: the Acoy, Miranda, Miller, Olive Bates and Galloway families, Apostle Mona Barnes, Visionary Elinor Ross, Holy Trinity Lutheran Church family, Stanley and The Ten Sleepless Knights, the Continuum Care staff; as well as other relatives, friends, great-nieces, great-nephews and godchildren too numerous to mention.   
The viewing will be held at 10 a.m. followed by a funeral service at 11 a.m., Monday, June 5, at the City of Refuge Worship Center. Interment will be at Kingshill Cemetery.