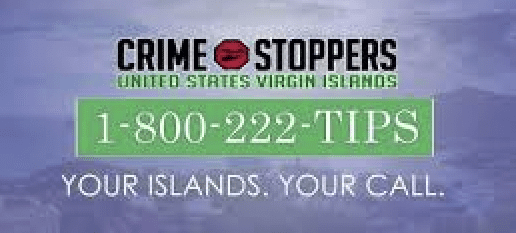 Crime Stoppers USVI needs help and tips from the community to find these suspects. All tips are anonymous.
March 21, 1:30 p.m.
On Tuesday, March 21, at approximately 1:30 p.m., patrol officers of the Richard Callwood Command were dispatched to the area of Kronprindsens Gade and Nye Nordsidevej, adjacent to the V.I. Labor Department on St. Thomas, in regard to the discharge of a firearm. 
Upon their arrival a preliminary investigation was conducted of the area and contact was made with management of the Labor Department concerning the status of their employees. Upon making contact with management, the officers were informed that none of their employees sustained injuries, although the building had sustained some damage.
Central Dispatch 911 then dispatched patrol and investigation units to the Roy L. Schneider Regional Medical Center Emergency Room after receiving a report that there was a gunshot victim at that location. A man explained that while in the area of Nye Nordsidevej he heard several firearms being discharged and sustained an injury, at which time he was transported to the hospital.
Tuesday, March 21, 10 p.m.
On Tuesday, March 21, at about 10 p.m., the Virgin Islands Police Department Patrol Division along with the Criminal Investigation Bureau responded to two gunshot victims at the Paul M. Pearson Gardens housing community on St. Thomas.
The victims were transported via private vehicle to the Roy Lester Schneider Regional Medical Center. Contact was made with both victims who stated that they were under a tent when an individual suddenly opened fire. The victims further stated that in an attempt to run away, they got struck by the gunfire. The first victim sustained a single gunshot to his lower back while the other victim was struck in his chest and abdomen and had to be operated on immediately. The victims had to be hospitalized for their injuries.
If you have any information regarding these cases, please submit your tip to Crime Stoppers USVI at 1-800-222-8477 (TIPS) or online at www.p3tips.com or www.crimestoppersvi.org.  Please check the status of your tips frequently. Rewards are paid in cash.