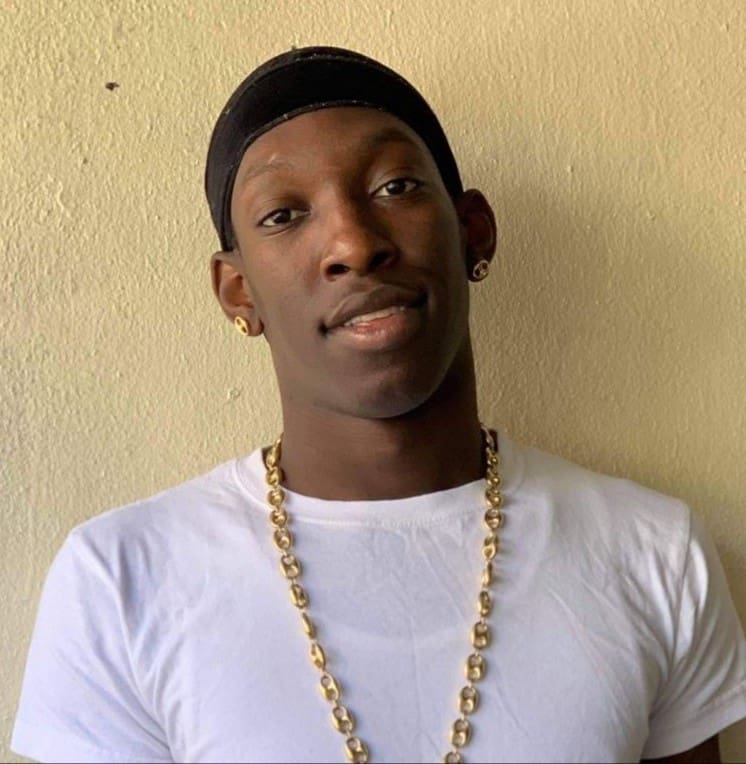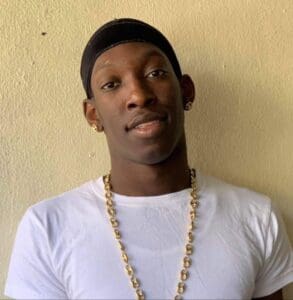 Tasheem Errol Monsanto died on Feb. 20. He was 21 years old.
Tasheem Errol Monsanto is survived by his:
Mother: Barika Hakim
Father: Kraig J. Monsanto
Grandparents: Maternal Shelia and Elijah Hakim, Paternal Lorraine Farrington and Errol K. Monsanto (deceased)
Brother and Sister: Elijah Monsanto (B) A'Lasha Henry (S)
Aunts: Latoya Edwards, Kisha M. Monsanto, Kema M. Monsanto and Kim M. Monsanto
Adopted Aunt: Shenell Mercer
Uncles: Jonathan Hakim, Jeremiah Hakim, Elijah Hakim, Roland Monsanto, Joh Monsanto, Kyle Monsanto, Kori Monsanto, K'Shawn Monsanto, Kasey Harvey
Adopted Uncle: Joemaine Sweeney
Great-grandparents: Gertrude L Clarke-Caines, Beryl Farrington, Emile Monsanto, Rehenia Fredricks-Monsanto, Cynthia Chambers Perdereaux (Deceased)
Great Aunts: Ruby Monsanto-Bloice, Bernice Turnbull, Jacklyn V Clarke-Edwards, Denese Dore
Great Uncles: Anthony "Diamond" Clark, Merlin "Shaka Boom" Clarke, Keithroy "Kahadafi" Caines, Simon Kevin Caines, Eugene Monsanto, Vernon Monsanto, Raymond Monsanto, Maurice Farrington, Vance Monsanto (Deceased), Monroe "Butch" Farrington, Essington Wade
Great-great-aunts: Bernice Fredericks, Vera Fredericks, Cynthia Clarke Dodds, Bernice Turnbull
Great-great-uncles: Daniel Clarke, Bernard Clarke
Cousins: Ludence "Boogie" Turnbull Jr., Lizanne Turnbull, Sylvia Farrington, Jane Farrington, Zahnaysia Farrington, Tahjan Farrington, Eva Hakim, Elijah Hakim III, Micheal Ramsay, Shakiah Clarke, Khandi Caines, Kenneth Edwards, Jenica Edwards, Henry L. Baron, Jr., Kaleed Ferninand, Michael Ferdinand Jr, Kimdi Ferdinand, Andrea Monsanto, Harmoni L. Baron, Makema A. Carty, Kaela Monsanto, Jermine R Niles, Ma'Lanja A. Carty, Kyla Monsanto, I'Kymaya Blackett, LyNaejah Payne, Viniqua David, Viquan David, Stacy Scotland, and many other loving cousins too numerous to mention from the Monsanto, Hakim, Turnbull, Edward, Caines, Fredericks, Wade, Chambers, Charleswell and Scotland families
Relatives and friends are respectfully invited to attend the funeral service on Tuesday, March 21, at Wesley Methodist Church. The viewing will begin at 9 a.m. with service to follow at 10 a.m. Interment will be at Brookman Cemetery.
Funeral arrangements are under the care of Dan Hurley Home for Funerals and Cremation Centers of St. Thomas, St. John and St. Croix.
For online condolences or to share a special memory, visit our website at www.hurleydavisfuneralhome.com