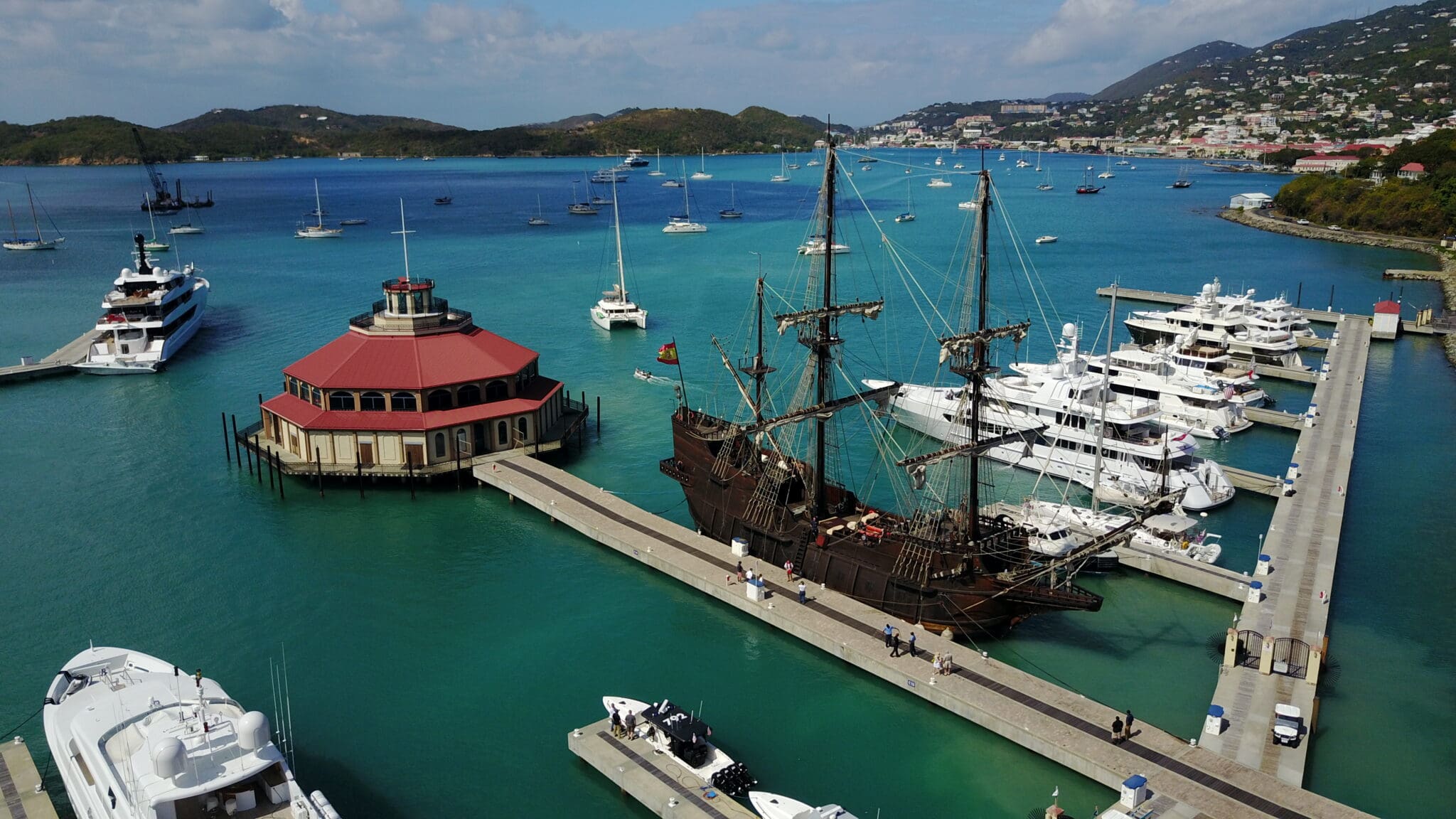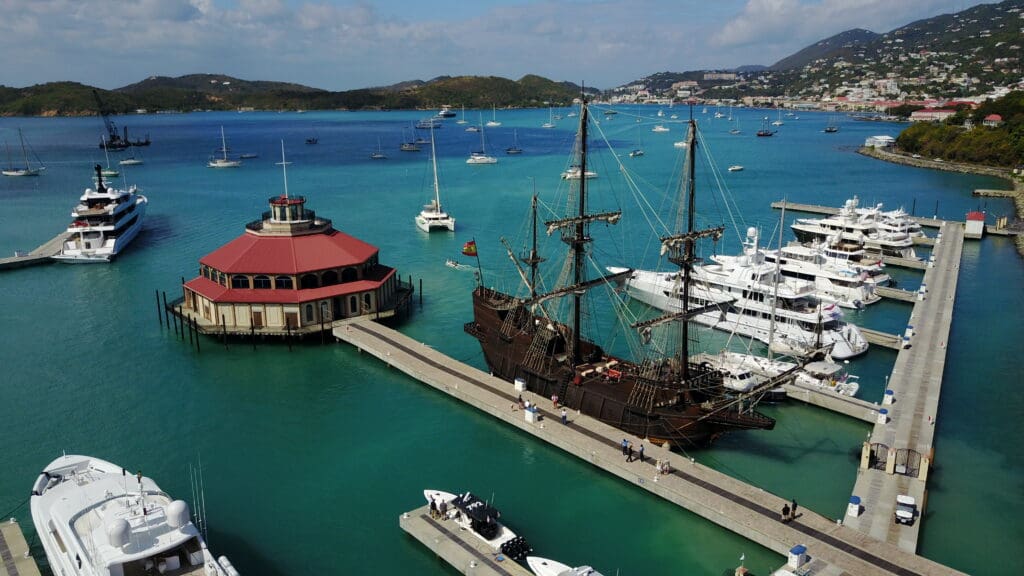 A replica of one of history's most famed ships will sail into Charlotte Amalie harbor Thursday, offering a chance to tour the same decks as Ferdinand Magellan.
Like Magellan, the doomed ship, Trinidad, made it almost all the way around the world before falling apart in what is now the Philippines in the 1520s. The expedition went on without them, of course, and on Sept. 8, 1522, the formerly mutinous Juan Sebastion Elcano guided the fleets' remaining vessel, Victoria, into the port of Seville, Spain, where it had left three years earlier. It was the first documented circumnavigation of the Earth.
The Trinidad did not make the full journey but her history is astonishing. After the Portuguese explorer was hacked up while attacking islanders, the leaky Trinidad tried to return to Spain via an unadvisable route — sailing north, past Japan, almost to what's now Alaska before turning back. She sank in the South Pacific after enduring several severe storms.
The new Trinidad will be at Yacht Haven Grande from Thursday to Sunday, with self-guided tours available Thursday afternoon until 6 p.m. and Friday to Sunday from 10 a.m. to 6 p.m., said Marina Quesada, the Nao Trinidad project manager.
"The ship has audioguides you can scan and listen to the story of the ship. We also have a cool exposition in the hold and the crew is also onboard to answer any question and to tell adventures," Quesada said. Admission is $15 for adults, $5 for children, and $35 for families.
Using modern techniques and materials, it took shipbuilders 14 months to construct the modern, historically accurate replica of the Trinidad. They used more than 1589 cubic feet of wood to build the four-masted ship, with its four decks, captain's cabin, and 1,200 square feet of visiting area.
The ship can hoist nearly 360 square yards of sails using nearly two miles of lines and rigging. It launched in early 2018 and started a bold journey across the Great Lakes, down the St. Lawrence River, and along the eastern seaboard in August 2022. She was in San Juan from Dec. 6 to Jan. 10.
It's the Trinidad's first visit to the U.S. Virgin Islands. A similar tall ship, El Galeon, was in St. Thomas in 2016. Magellan and company had skipped the Caribbean altogether, sailing along west Africa to modern-day Brazil, through the South American Straights of Magellan, to Asia, and across the Indian Ocean.