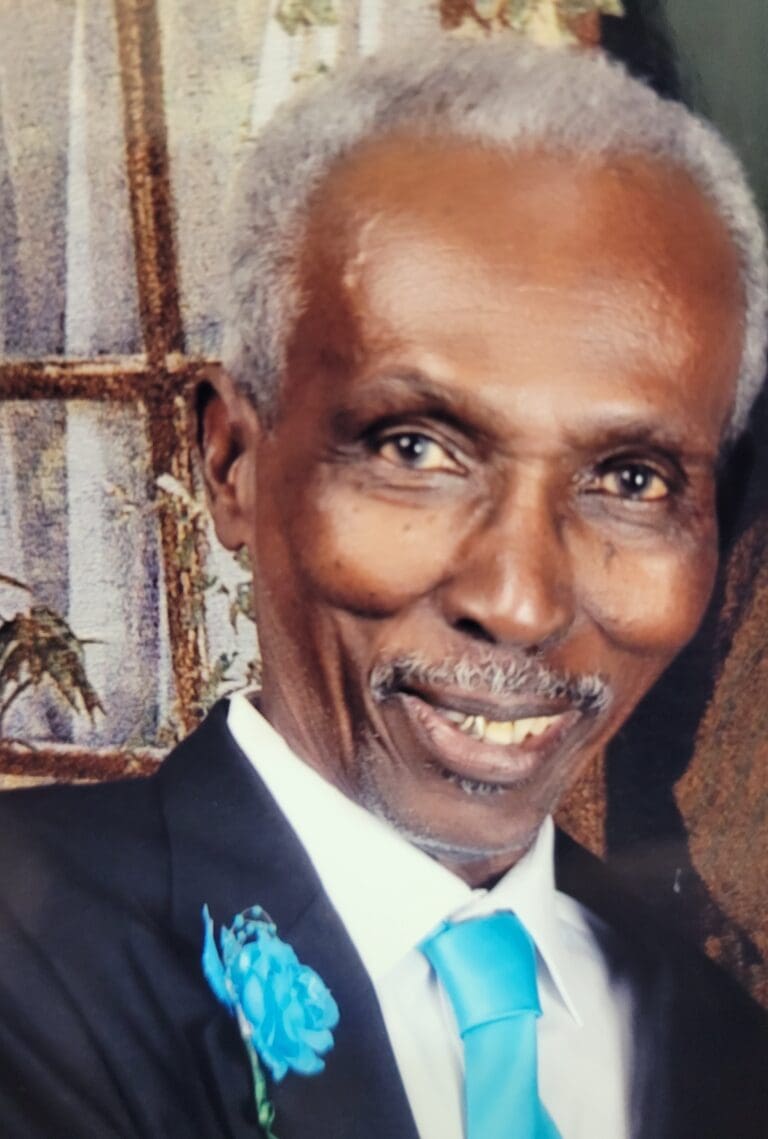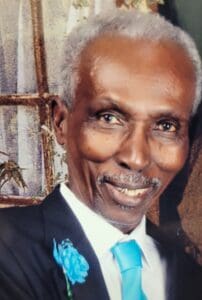 Peter C. Francis Sr. died on Dec. 1 in Acworth, Ga.
Peter was preceded in death by his parents: Ilva Civil and Etian Francis; his guardians: Herbert and Naomi Vessup; his daughter, Gail Francis; sister, Rita Williams; and brother, Alvin Whyte Jr.
Peter is survived by his wife, Joyce Delemos-Francis; sons; Peter C. Francis Jr., Neal Francis Sr., Tyrone Francis, Avery Francis and  Leayle Francis; daughters: Lucia Francis, Lisa Francis and Audrey Delemos; sisters, Winifred Gamble, Beverly McClendon, Doris Payne, Arlene Whyte and Irene Jemmoth; brothers: Neil Bailey and Amiel Whyte; .adopted son, Rashaad Hyndman; stepdaughter, Vernelle Delagarde; nieces: Yvonne Francis, Cecile Estrill (Julien), Emily Francis, Lilas Francis, Anita Williams, Michelle Smith, Lynne Mulraine, Lauren Petersen (Elvis), Elma Francis, Lois Simmonds, Channell Whyte-Turnbull, Darlene Whyte and Derry Whyte; and nephews: Lionel Mulraine  Jr. (Joycelyn), Lubin Mulraine, Howard Francis (Lucia), Leale Trotman (Elsie), Dr. LeRoy Trotman (Joycelyn) Louis Trotman Jr.(Marie), Keith Moolenaar, George Moolenar (Lillian),  Alvin White III., Derrick Whyte and Darren Whyte.
he is also survived by grandchildren: Tameka Francis, Rea Francis, Tyrone Francis Jr., Tayshan Francis, Tayronne Francis, Jalisa Francis, Alexis Francis, Jaleel Robles, Brianna Francis, Monet Francis, Nealia Francis, Neal Francis Jr., Sholome Francis, Juneal Francis, Shomoi Francis, Karima Brown, Kimberly Brown-Phillips, Kevin Brown, Tiffany Dawn Francis and Kendra Delahoussaye; and great-grandchildren: Naressa Francis, Jamari Abner, Nyla Teilfort, Aria Horsford, Jenessa Horsford, Neja Thomas, Nealo Murray, J'Neya Lorenzo, J'Miya Lorenzo, Sholida Francis, Ny'arie Francis, Nykai Francis, Amira Francis, Asim Francis, Jequan Gumbs, Chequan Brown, Chequana Smith, Shadea Brown, C'Koi Serrano, Samiya Serrano, T'kai James Burrus, Liam Francis, klam Vialva, Kingston and Khloe Gradney.
Other survivors include: brothers-in-law, Lionel Mulraine Sr., Calvin Todman, Clarence Todman and Courtney Todman; sisters-in-law: Eleanor Whyte and Theresa Todman;  special cousins: Naomi Monsanto, Eleanor BastianHansen, Louise Shulterbrandt and Marilyn Creque. Special Friends, Bernice A Turnbull, Crisbin Webster, Verna Rawlins, Lucille Beazer, Odgen Q. Noland, Gwendolyn Jacobs, Marilyn Malone, Mavis Malone, Blanche Mills, James and  Diana Hedrington, Sezilee Reovan, Elsa White, Carl Birch, Kai Christopher, Kenneth and Alma Hermon, Daniel and Vasthi Liburd, Miss Marion, John Flemming, Winston Turnbull, Jimmy Nash, Kenneth Estrill, Elroy Donovan, Sr., Jean Howard, Donna Edney. Family members include Francis, Trotman, Williams, Monsanto, Wesselhoft, Moolenaar and Frett families. Also, members of the New Hernnhut Senior Choir, Men's Chorale, and Gospel Choir.
The first viewing will be at Blyden Memorial Chapel on Jan. 6, 2023, from 4 p.m. – 6 p.m. The second viewing will be on Jan. 7, 2023, at New Herrnhut Moravian Church from 9 a.m. to 10 a.m. with service to follow at 10 a.m. Interment will be at the New Herrnhut Moravian cemetery. In lieu of flowers, the family asks  that a donation be made to the New Herrnhut Moravian Church Organ Fund. Tributes can be e-mailed to peterctributes@gmail.com no later than Dec. 23, 2022. Funeral Arrangement by Turnbull's Funeral Home and Crematory Service.