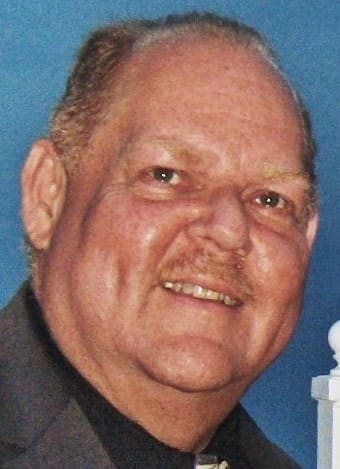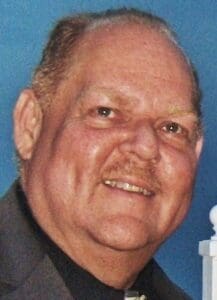 The family regrets to announce the death of Ronald "Ronnie" Sidney Lockhart on Sept. 27 at age 70, in Maryland, of complications from congestive heart failure.  He was born on the island of St. Thomas, U. S. Virgin Islands, where he resided for most of his life. He was the middle child of five of Corinne and Herbert E. Lockhart Jr. He was preceded in death by his parents and his older brother, Herbert E. Lockhart III.
Ronald attended All Saints School, now known as All Saints Cathedral School, from the age of four until his graduation, in '70. He was a strong supporter of the school and was proud of being the yearbook photographer for his class. Upon graduation from college, he returned home to work in Lockhart Lumber Yard. Thereafter, he worked in several businesses, culminating in the administration of his brother's business Herbie's Big Top (party tents) and running his bed and breakfast until 2018 in the Crystal Palace, the family's home.
Ronald was well known for his varied and extensive participation in many civic and community organizations, such as St. Thomas Historic Trust, the St. Thomas Historic Preservation Commission, Rotary, COAST, Friends of Denmark, Gypsies Troupe, which honored him in 2019, and My Brother's Workshop. He participated in many of these organizations for years and served as president, charter member and member in several.
Ronald's presence on Facebook included his daily joke posted for many years for over 2,000 "friends," as well as being a history buff who frequently shared and explained copies of his extensive historical postcard collection.
He is survived by his eldest brother, Dale Garee, (wife Joy); sister, Catherine Mills (husband Don); his youngest brother, Henrik (wife Ellen); and nieces and nephews: Jade Garee Dexter, MD (husband Sean) and their children Jacob and Gianna), Elynne Amanda Cain Lockhart, Corinne Marguerite Lockhart Mills and Ward Garee.
He also left goddaughters: Lisa Howard Pace and Aurora Dulce Rodriquez Sanchez and her brother, Pedro Enrique Rodriquez Sanchez. He considered Cariamber Pollack, daughter of Teri Pollack, the daughter he never had.
Ronald is a descendent of large families on both sides and leaves to mourn members of the Lockhart, Dudley, Grant, Petersen, Goldberg, Hastie, Williams, Haygood, Pedersen, Hugh, Barbel, Fulp, Nicholson, Steele, Christmas, Anduze, Elskoe, Gray, Petz, Dutil, Lloyd, Andrews, Gray, Sparks, Adams, Watson, Finch, Andre, Joseph, Francois, Questel, Campbell and Daniel families.
His Memorial Service will be held in Washington, D.C. at 1 p.m., Saturday, Nov. 19, at St. Mary's Church in Foggy Bottom. The officiant will be The Rev. Dr. Wesley S. Williams Jr. It will have a Zoom link. On his birthday, June 14, 2023, there will be a Celebration of Life on St. Thomas. Details are to be announced later.
The family welcomes donations to the Community Foundation of the Virgin Islands (CFVI) as an expression of sympathy in lieu of flowers. If this is your wish, please place Ronald's name in the memo section. Their mailing address is P. O. Box 380, St. Thomas, VI 00804.
We request that any photos or tributes that you would like included in his Celebration of Life Program Book be submitted by Dec. 10, 2022, to catherinelmills@gmail.com. Please place in the subject line "RSL Memorial."
Funeral arrangements are under the care of Dan Hurley Home for Funerals and Cremation Centers of St. Thomas, St. John and St. Croix. For online condolences or to share a special memory, please visit our website at www.hurleydavisfuneralhome.com