Two issues vexed you more than any other: road repair and taxi service. A good 50 percent of your responses were dedicated to these. I was holding off writing about them until I could get a reaction and explanation from in-the-know officials. Hasn't worked so far. Maybe that's good.
This series of articles is about you, a Virgin Islander, looking at your home with the fresh eyes of a first-time tourist. What's working; what's not?
But of course, you aren't new. Uncorking decades of frustration to thoroughly gouch up unsuspecting bureaucrats isn't all that fair. It might be warranted, but it's not fair.
So I was really happy to be flagged down by the head of the TaxiCab Commission during Carnival in St. Thomas. She'd spotted my flashy trousers and wanted to know where I got them. I meet some interesting people this way.
She said she was relatively new on the job but would be happy to chat regarding this very article. I called a week or so later, but she wasn't feeling well and asked that I call the next week. I did. And then again. At last month's Senate meeting, Commission representatives said she'd been off-island ill since early May. I don't know what she has. One thing we've learned over the last two-and-a-half years is we are walking tisic factories. So, like a friend says, let's all "position energy for a full and rapid recovery."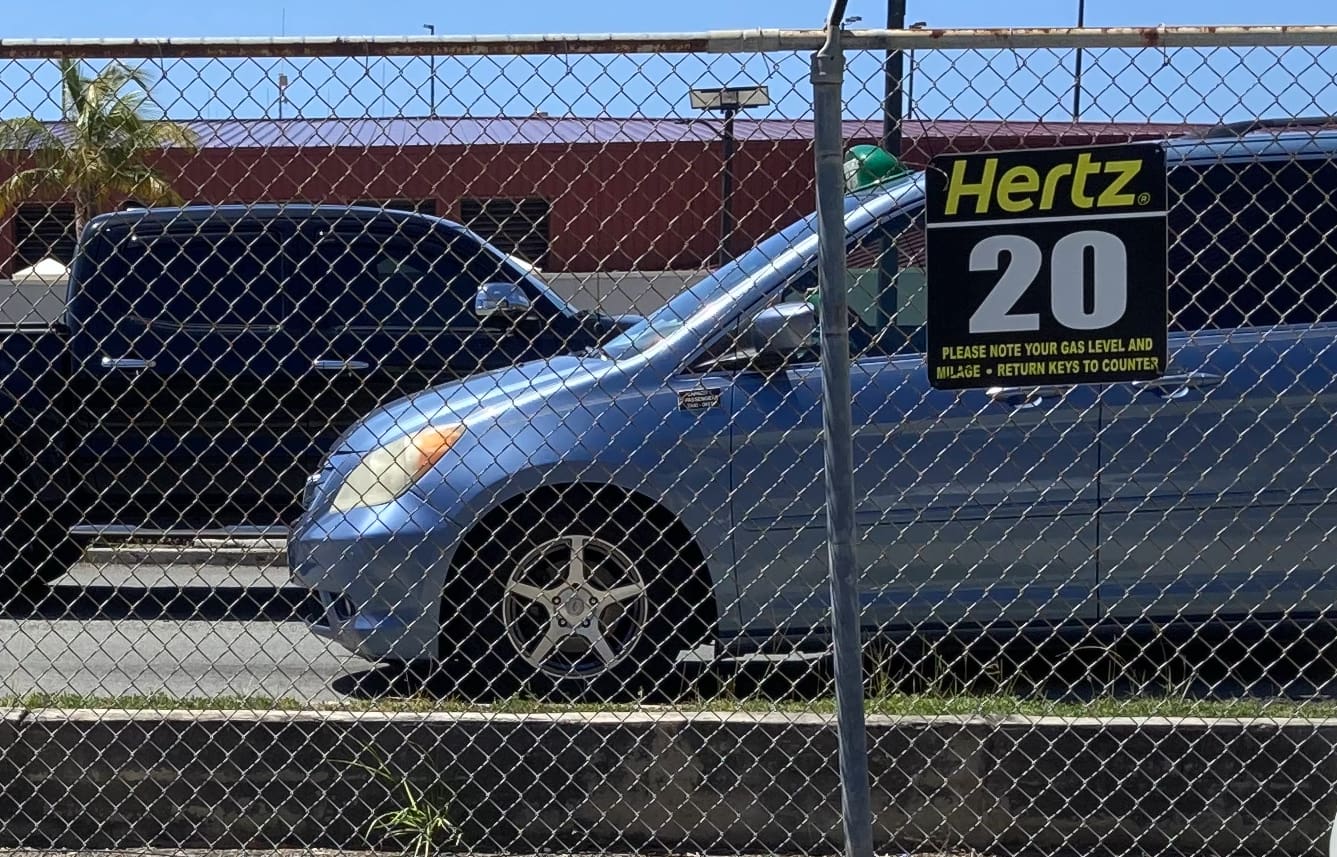 You know what else needs to position its energy for a full and rapid recovery? The taxi industry.
"You can steer visitors away from bad restaurants, hotels, and activities, but they are stuck with the current taxi system. It needs to change dramatically and soon," one reader wrote, advocating for taxi alternatives.
Of the nearly 200 individual responses — pointing out specific nice or not-so-nice things in the territory — at least 34 were about taxis. Even more were taxi-adjacent, like hating traffic and the need for mass transit — and the incredible difficulty of making that practical.
But in this Legislature hearing, the TaxiCab Commission representatives and the senators agreed the whole taxi situation is mash up. And the cracks are far deeper than most passengers would guess.
Apparently, the Commission — which oversees the taxis — has trouble attracting staff, retaining leadership, collecting licensing payments from drivers, training drivers, inspecting and enforcing taxi regulations, setting and communicating proposed changes, and finding consensus for potential price increases. Their new website didn't work. At least one senator blamed the Commission's governing board, saying they should all be replaced.
I watched the hearing but don't know the under-the-hood details. We don't need to understand the mechanics of the machine to understand it isn't working.
Many of you wanted to know why we don't have Uber and Lyft. I don't know the answer to that, but some of you claimed that it was something about pricing, regulation, competition, and geosynchronous satellite connections that may have to do with lower passenger volume — I dunno.
As unappealing (and gas-guzzling) as safaris and taxi vans can be, putting a fleet of Ubers on the road won't alleviate traffic.
Years ago, a government insider told me those safaris would soon be gone, replaced by something more dignified. Not a chance. I don't mind the safaris, but like everyone else, I wished they were safer, easier to predict, and maybe a little more dignified.
"This lack of efficient and friendly taxi service is seriously degrading our tourism product and making it more expensive to visit the islands," one reader wrote. "Renting a car is insanely expensive if you can even get one at times."
Many of you said the taxi situation was the top issue for the tourism industry, which is a point of pride. Like it or not, tourism is our economic identity. And a taxi is often a visitors' first experience.
There are concerns about hours and range of operations, friendliness and helpfulness of the drivers, and of course, price.
"I wish I knew how to help, but I think taxis are the biggest hindrance to these islands' tourism product improving," a reader wrote.
Some readers likened the U.S.V.I. taxi industry to a cabal, a cartel, a monopoly. Aside from gypsy cabs, drivers own one of a limited number of taxi licenses. It's like a property on a Monopoly board. The game collapses if you printed out 50 more properties or just made them rent-free. Good thing? Bad thing? You tell me.
I haven't given out the email address for responses to this series in a while because I was getting overwhelmed. Here it is again. As a reminder, this isn't a call for tourists' feedback or suggestions on how to better accommodate (or tolerate) tourists (I'm kidding) only. We are playing tourist in this case. If we were visiting, what would our U.S.V.I. scorecard look like?
Did you check out the fabulous St. Thomas toilet map one reader made? I feel like it got lost last week. It really is something to bookmark in your phone. Or you could reread the last two week's columns real quick in the event you have to go.
If you missed any of our "local tourist" experiment, the links are below.
Two
"Local Tourist" Feedback Received
Three
"Local Tourists" Feel Unheard
Four
Promote Paradise or Pave It Over, ask "Local Tourists"
Five
Adopt Your Home, "Local Tourists"
Six
"Local Tourists" Seek Cultural and Digital Clarity
Seven
Do What You Say, Say "Local Tourists"
Eight
"Local Tourists" Would Like To Get Off The Road