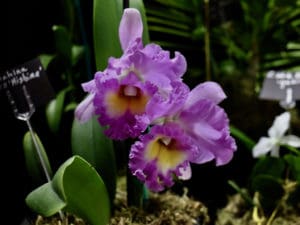 On Wednesday, June 29, AARP in The Virgin Islands announced that one organization in the territory will receive the 2022 Community Challenge grant, which is part of the largest group of grantees to date, with $3.4 million awarded among 260 organizations nationwide.
Grantees will implement quick-action projects that help communities become more livable in the long-term by improving public places; transportation; housing; diversity, equity and inclusion; digital access; and civic engagement, with an emphasis on the needs of adults age 50 and over.
"AARP in The Virgin Islands is committed to working with communities to improve residents' quality of life through tangible changes," said Troy de Chabert-Schuster, AARP VI state director. "We are proud to collaborate with this year's grantee as it makes immediate improvements in the St. Croix community to jumpstart long-term change, especially for Virgin Islanders 50 and over."
Here in The Virgin Islands, the grantee is the St. Croix Orchid Society Inc., which will repair damages from 2017's Hurricane Maria to the historic Orchid House at the St. George Village Botanical Garden. Repairs will include replacing the ridgepole and rafters, shade cloth and grillwork on the front of the building. There will also be irrigation system updates.
AARP Community Challenge grant projects will be funded in all 50 states, Washington, D.C., Puerto Rico and the U.S. Virgin Islands. True to the program's quick-action nature, projects must be completed by Nov. 30, 2022.
This year, AARP is bolstering its investment in affordable and adaptable housing solutions in response to the national housing crisis. With additional funding support from Toyota Motor North America, the program is also increasing its support of projects that improve mobility innovation and transportation options.
The grant program is part of AARP's nationwide Livable Communities initiative, which supports the efforts of cities, towns, neighborhoods and rural areas to become great places to live for people of all ages. Since 2017, AARP in The Virgin Islands has awarded five grants and $93,500 through the program to nonprofit organizations and government entities across the territory.
View the complete list of grantees and their project descriptions at www.aarp.org/communitychallenge  and learn more about AARP's livable communities work at www.aarp.org/livable.