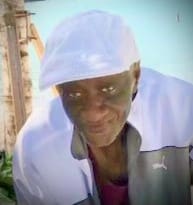 It is with profound sadness that the Spencer family announces the passing of our beloved father, Samuel "Sam" Emanuel Spencer, who transitioned peacefully at the age of 86 at home in Georgia with his daughters by his side.
Sam was born on June 27, 1935, in his hometown of Swetes Village, Antigua. He was a longtime resident of St. Thomas and will be greatly missed by his family as well as his friends, especially those in the Kirwan Terrace Community.
Samuel Spencer was preceded in death by his parents: Johnathan and Elfreda Spencer; sister, Elise Spencer-Charles; and brothers: Benjamin, Jerome, Albert, David and Joseph Spencer.
He is survived by his daughters: Shayna and Sherna Spencer; sons: Samuel (Walton) and David (Natt) Spencer; sisters: Viola Spencer, Ivah Spencer-Francis, Veronica Spencer-Joseph, Idabelle Spencer-Samuel, Veronica Spencer-Cabey; brothers: Garfield and Lawrence Spencer; life partner, Irene Gonzalez; and estranged wife, Christine Spencer.
He is also survived by special daughters: Beverly Lucas, Daphne Thomas, Charmaine Gonzalez and Neilda Gonzalez; special son, Kelvin Gonzalez Sr.; and grandchildren: Terrell and Te'Lanni Mack, Jada Richards, Jason Hernandez, and Molsaurol, Orande, Kennela, Ondre, Onika, Sadik, Shaib, Shelecia and Shupet Spencer.
Other survivors include great-grandchildren: Adelina Pagan, Mekhi Coggins, and Uriah and Elijah Spencer; special nieces and nephews: Dianne Spencer, Brenda Lee, Nadine Spencer, Mark Lee, Collin and Don Spencer; great niece and nephew: Cherea Forbes and Devonte Clyne; honorary daughter-in-law, Molviar Martin-Spencer; honorary friend, Aubrey Ralph; as well as other nieces, nephews, cousins and friends too numerous to mention.
Sam was cremated in Georgia. There will be no service on St. Thomas. His daughters plan to hold a private memorial in honor of his incredible life; close relatives and friends will be notified at a later date.  Special thanks to everyone who called, sent cards, messages or offered prayers. You are truly appreciated.