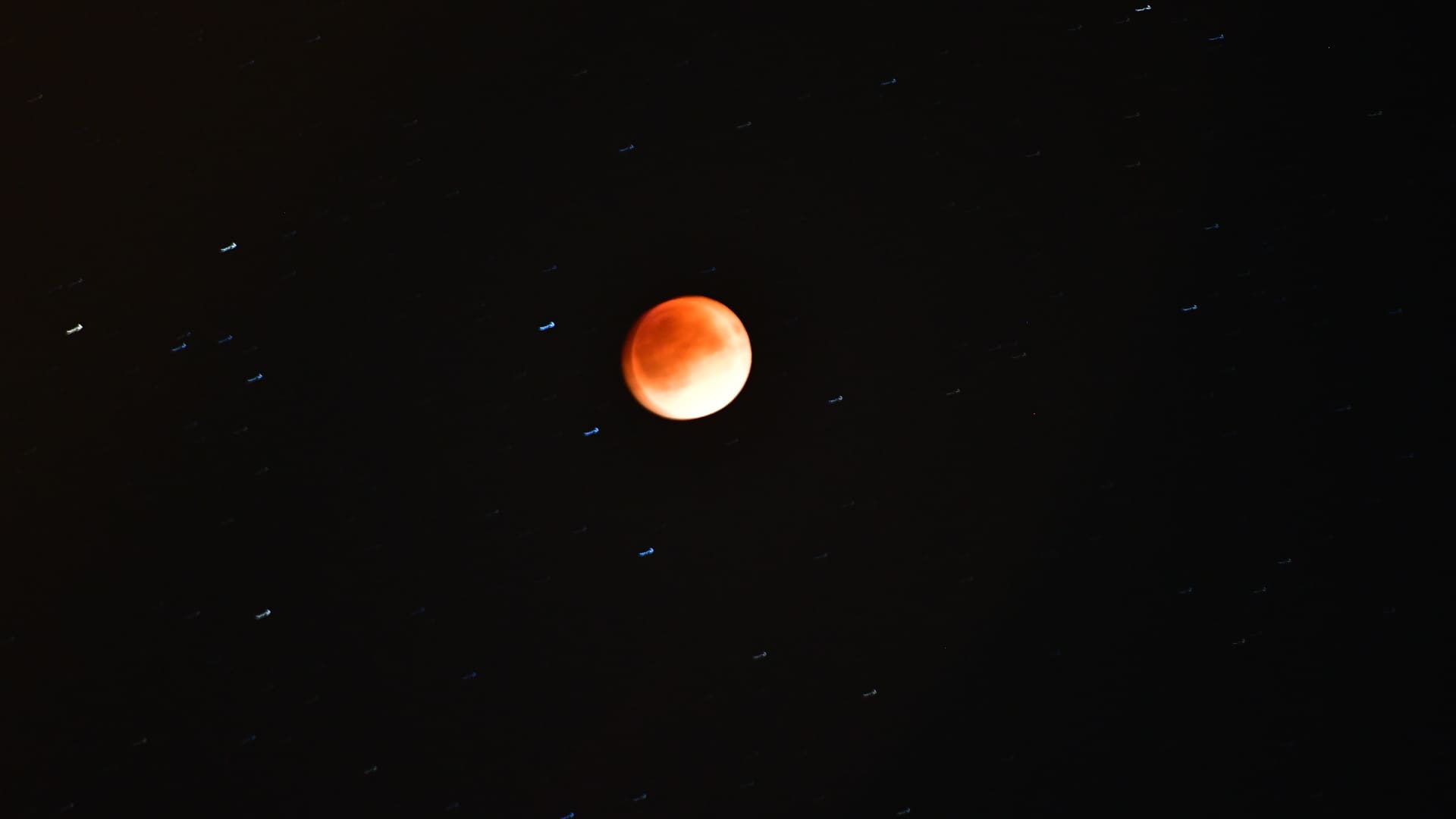 (Photo by Joshua Crawford Barry)
The height of Sunday's total lunar eclipse occurred around 11:30 p.m., when the moon was in the deepest portion of the Earth's shadow, giving it a reddish hue. The partial eclipse started becoming visible at 10:28 p.m., while the Blood Moon as it's called, peaked after midnight.
According to national news reports, the total phase of the eclipse was visible from across North and South America, plus parts of Europe and Africa.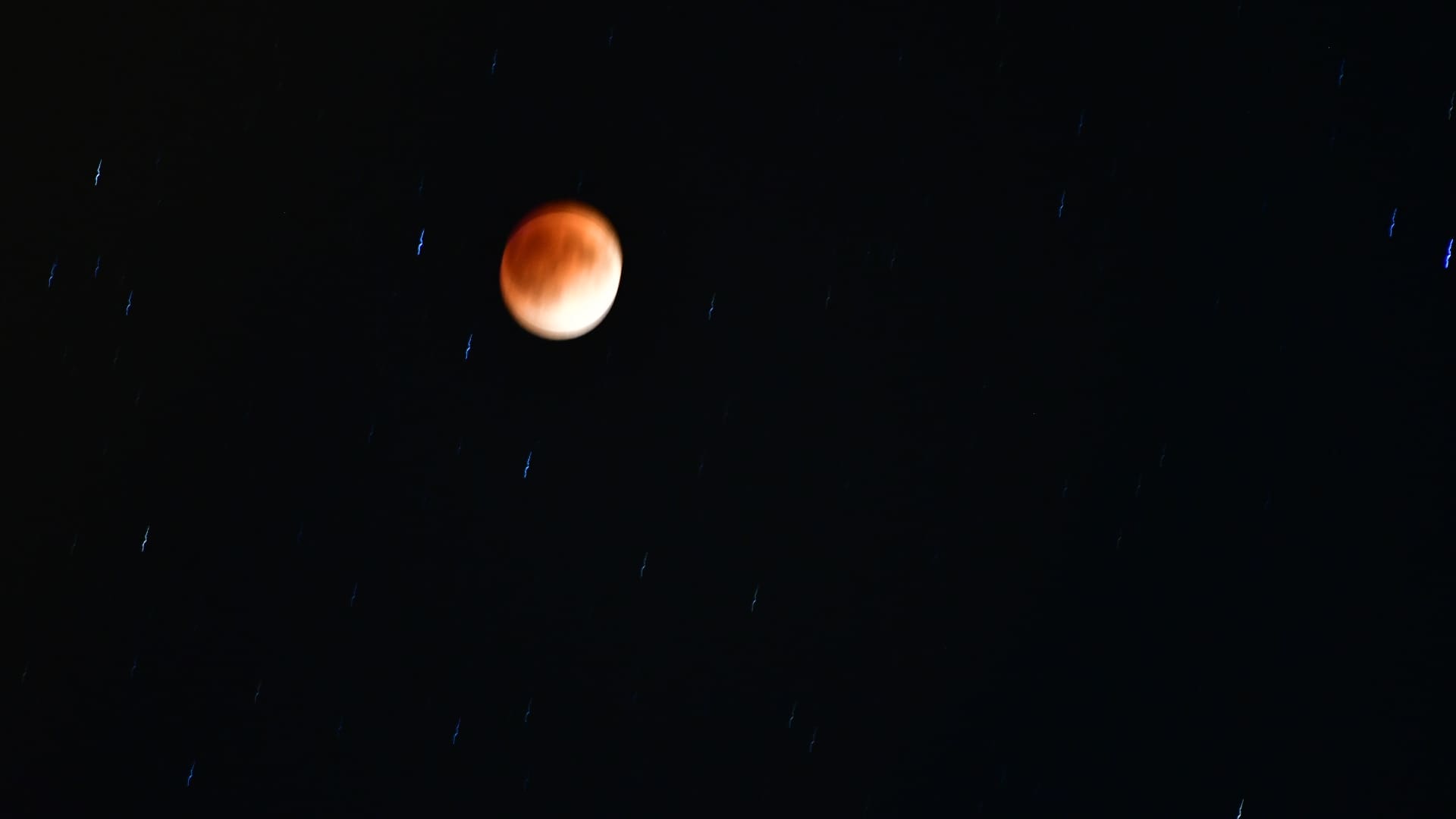 (Photo by Joshua Crawford Barry)
This was the first of two lunar eclipses in 2022. The next one will take place on Nov. 8. Lunar eclipses occur when the Earth aligns between the sun and the moon and casts a shadow across the lunar surface. A lunar eclipse happens only during a full moon and can last as long as six hours.