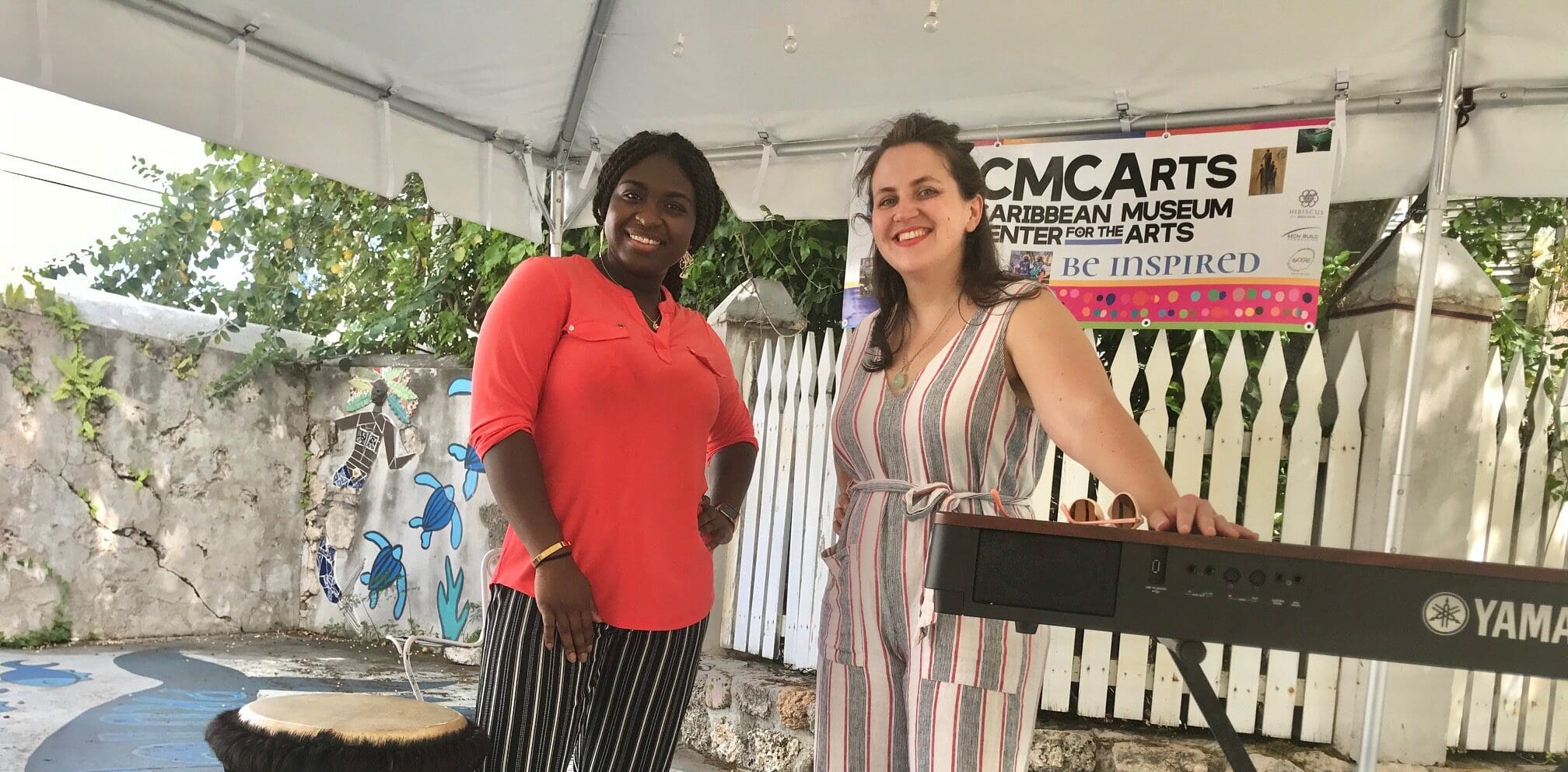 The Caribbean Museum Center for the Arts will host the Amy K. Bormet Trio in their ticketed, kick-off concert Saturday, May 7, 4-6 p.m.  The Washington D.C. female musicians will perform for the community and mentor high school students on St. Croix.
Known for her "fearless, free-wheeling style and dedication to creating new music," pianist, singer, and composer Bormet founded the Washington Women in Jazz Festival in 2011. She teaches at the summer program for the Washington Jazz Arts Institute. Bormet's bandmates are musician educators, drummer Angel Bethea and bassist Karine Chapdelaine.
The trio will conduct a series of workshops and masterclasses with middle and high school music students on St. Croix, which will conclude with a free concert at CMCArts May 14, 4-6 p.m.
"It's been really, really cool, and we're excited to have the occasion to be here on St. Croix performing and teaching. As musicians, we rarely get the opportunity to be somewhere instead of passing through somewhere. It's been great to immediately be accepted into a community," Bormet said.
"It's such a different feeling than traveling around anonymously, and it's such a beautiful way of making music and also trying to have a career and feel more sustainable, especially coming out of the pandemic. No one wants to bounce around. It's great to do something more thoughtful and meditative and community-centered."
Bormet and Bethea are both alumni of the Duke Ellington School of the Arts in Washington, D.C. The two met in a free summer program that partners with the city and was started by jazz educator Davey Yarborough. It's a free jazz camp that pays kids minimum wage to play jazz during the summer. "We teach the students, and we all go out in the community and all over the place and play and everyone gets paid. No one has to pay for summer camp. So instead of getting a summer job at Starbucks, you come to what is really like a trade program. You learn all you need to know to have a successful gig," Bormet said. Both Bormet and Bethea have continued to teach in the program.
Although the Amy K. Bormet Trio has gone through variations, Bormet has honed in on certain combinations of people she likes to play with. "Karine and Angel play together very beautifully and very comfortably for me. They are both super deep listeners and attentive to what I want."
Bormet has really made it a priority to work with women musicians and to hire women musicians. It's crucial to her as a person to have that. She feels very comfortable on the bandstand to have people who are listening to her and trusting her. She recognizes how important that is in this male, overwhelmingly patriarchy of everything. The trio has turned into an all-women trio, and Bormet says she feels so validated and so seen and so listened to as a bandleader. She feels good about this current iteration of music they've been playing.
Bethea has all great feelings "from first discovering what this music was, to learning how to play it properly, learning how to communicate through music, Amy has been a really big part." Bethea didn't grow up seeing a lot of women on the bandstand. "Amy opened up my eyes to 'yes, you can do this – yes, you can be prominent here – yes, you can be successful here.'"  Bethea said, "It really was impactful for me to know I could be successful in being a musician in general and just playing and being expressive, saying what I want to say and how I feel through music and outside as well. Having the opportunity to play and teach here on St. Croix has had such a lot of eye-opening experiences just being in Bormet's presence for Bethea. It's been really amazing and I feel really blessed to be a part of this music and a part of somebody creating from their own heart," Bethea said.
Bassist Karine Chapdelaine was not available for this interview.
According to the press release, the CMCArts social and artistic goals and this program align in providing high-quality arts education programming to middle and high school students and cultivating relationships with artists and educators. The concerts will celebrate the connections between the jazz tradition and the music of the Caribbean region. The program is also a model for future cultural exchanges between the U.S. Virgin Islands and the Washington, D.C. region.
This engagement of Amy K. Bormet is made possible through the Special Presenter Initiatives program of Mid Atlantic Arts with support from the National Endowment for the Arts, Community Foundation of the Virgin Islands, MCN Build Foundation and Loops. This program is supported by a grant from the Mid Atlantic Arts Foundation.
For more information:
www.cmcarts.org
340-772-2622