The educator who transformed a former St. Thomas dormitory into Peace Corps Elementary School and went on to serve as district schools superintendent died March 22 in Atlanta, Georgia. Gov. Albert Bryan was among the well-wishers praising the life of Yvonne Milliner Brown-Bowsky, her contributions to the Department of Education, to business and commerce, and to local politics.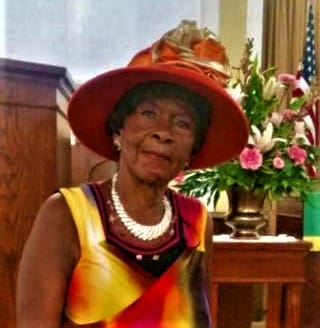 Principal Bowsky, through her many contributions to the educational and political fabric of our territory, makes her a shining example of Virgin Islands excellence, Bryan said. The governor praised her for promoting high standards for Peace Corps students and their teachers.
The work of turning empty dormitory rooms into public school classrooms became her task in 1973 when former Education Commissioner Harold Haizlip named her principal. After retiring from the post of Insular Superintendent for the St. Thomas-St. John School District in 1994, Bowsky returned to the school to tutor young students in math.
"Mathematics was her best subject," said Bowsky's niece, Dawn Millner. She recalled how her parents sent her for tutoring when she was challenged by algebra. First came instructions, followed by exercises with 10 examples apiece.
Dawn said when she looked at her task and intimidation crept in, it took one glance from the family tutor to resign herself and get started. "She was always loving. She told us when you have children, don't scold them, talk to them instead," her niece said.
Adults working towards their high school diplomas found direction from Bowsky at night. The same school she helped to transform was renamed in her honor in 2006 — the Yvonne Miller Bowsky Elementary School.
A knack for handling numbers and a commitment to the V.I. Democratic Party brought new opportunities in the late 1980s when then-Governor Alexander Farrelly appointed Bowsky as a special assistant, overseeing audits of government agencies.
Soon afterward came a chance to lead operations for public schools in the St. Thomas-St. John District as superintendent. She carried out the duties there until retiring in 1994. By then, Dawn said, a private sector partnership with one of her sons was getting a Smith Bay enterprise off the ground. Yvonne went to work at Bowsky Auto Sales and Car Rentals for 26 years.
Family figured prominently in Bowsky's life, her niece said. "She was the matriarch of our family. Gatherings were always up at her house in Vessup Bay," Dawn said.
Everyone was encouraged to contribute a dish to the family table. Also, on the menu is a dash of good advice.
Bowsky is survived by two sons, George Dexter Brown and Clifford Bowsky, two daughters-in-law, Annette Brown and Michelle Malone-Bowsky. She also leaves behind at her passing seven grandchildren and two great-grandchildren.
Yvonne Milliner Brown-Bowsky was 87 at the time of her death. Funeral arrangements are pending.