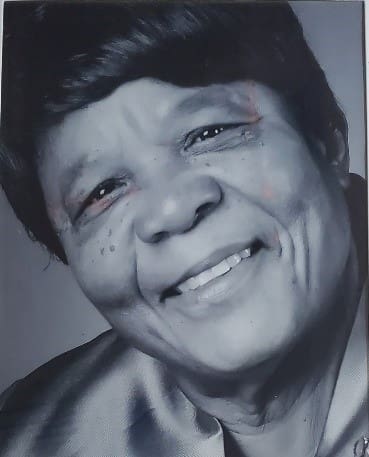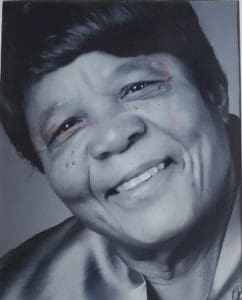 Maudrina Jules Benjamin, also known as "Lucille," of Estate Mt. Pleasant died on Feb. 19. She was 75 years old.
She was preceded in death by her brother, Peter Jules.
She is survived by her daughters: Roslyn Corbette and Marvelyn Corbette; son, Irvin James; grandchildren: Takishma Crump, Takeem Joseph, Recquel and Reyanna James, Talynn Gilbert and Kadin Eloi; and great-grandchildren: Alexis Dujon Jr., Takeem Joseph Jr., T'Jarie Joseph and Xavia Joseph.
She is also survived by sisters: Lina Barry Auastasie Guiste, Laurina Esannason, Corinthia Augustina Jules, Ursula Agustina Jules and Gerturde Jules; brother, John Jules; daughter-in-law, Jennifer James; son-in-law, Eustace John; as well as other relatives and friends too numerous to mention.
The viewing will be held at 9 a.m., followed by a funeral service at 10 a.m., Wednesday, March 9, at Bethel Seventh-day Adventist Church. Interment will be at Kingshill Cemetery.
Due to the COVID-19 pandemic, all attendees must wear a mask and adhere to social distancing guidelines.