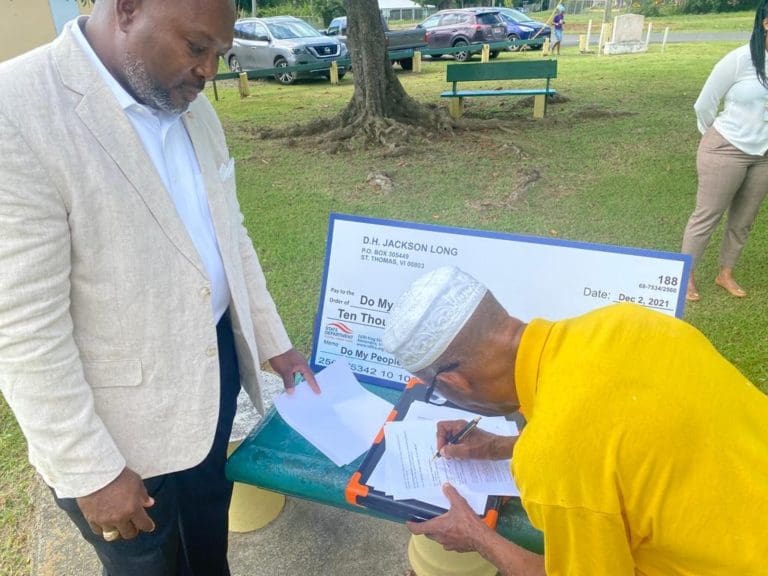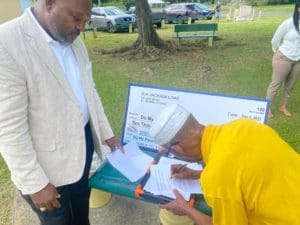 The D. Hamilton Jackson Long-Term Disaster Recovery Committee Inc. officially welcomes Rendholdt "Rookie" Jackson Founder of "Do My People, Do" to the DHJ team. The merger of the two organizations took place during a signage event at 10 a.m., Thursday, Dec. 2, at D. Hamilton Jackson Park's bandstand, Grove Place, St. Croix.
The historic partnership between DHJ and "Do My People, Do!" provides vocational training for youths ages 6 to 22 on St. Croix. Program participants are afforded the opportunity to acquire skills required to work in the construction industry and carpentry industry.
DHJ Chairman Randolph Bennett said that grooming young people to learn a trade can ultimately lead to the development of future entrepreneurs, small business owners or highly skilled workers who can contribute significantly to the economic growth of the Virgin Islands.
Jackson expressed gratitude for the newly formed DHJ – "Do My People, Do!" integration, citing the need for a funding source to support the program in purchasing adequate equipment and learning materials to further youth development.
"I am proud to partner with the D. H. Jackson Long-Term Disaster Recovery Committee Inc to further develop vocational skills for the youth in mechanics, plumbing, carpentry, woodwork and music," Jackson said.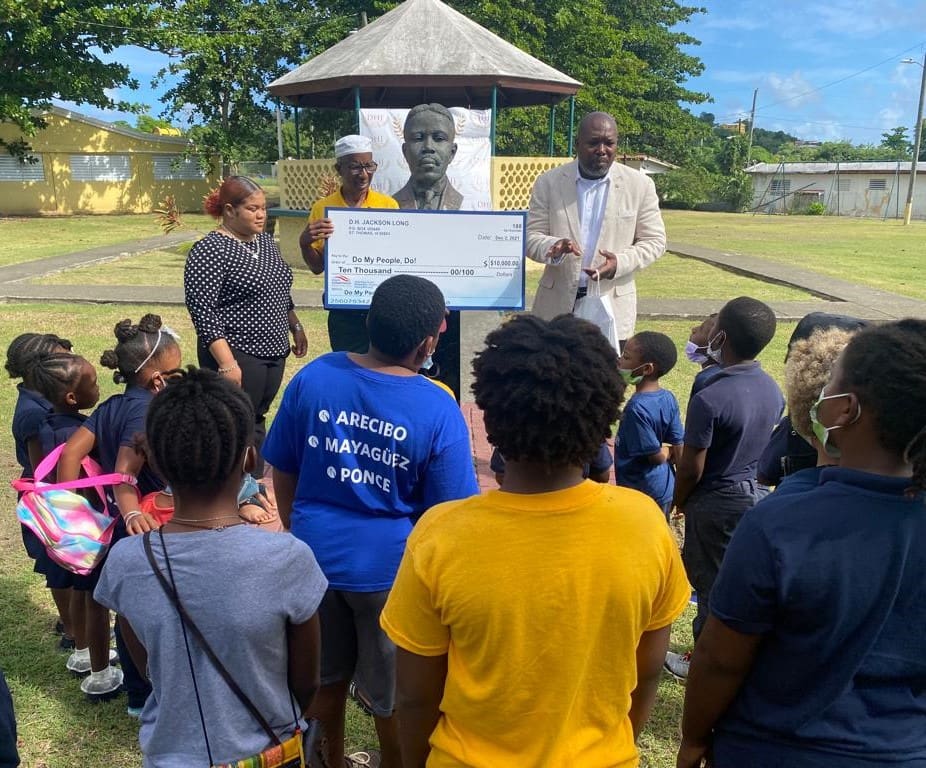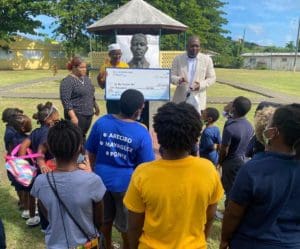 The partnership agreement is inclusive of DHJ allocating a total of $10,000 to support the program, maintaining the D. Hamilton Jackson gravesite, and educating as many youths as possible who reside in the District of St. Croix.
During the ceremony, DHJ awarded a $500 scholarship to University of the Virgin Islands freshman Oscania Lopez Almonte to curtail tuition fees. "I feel privileged and grateful that I was considered and granted this scholarship," said Almonte, who is majoring in business administration. "This will greatly assist me in pursuing my higher education goals at UVI."