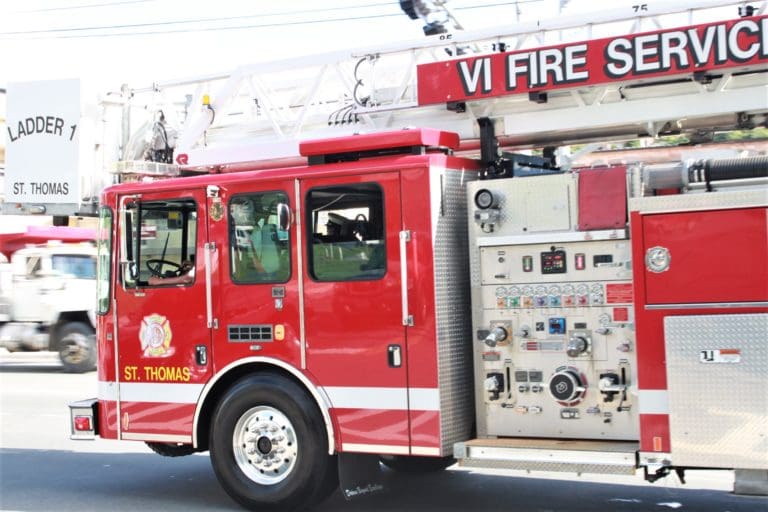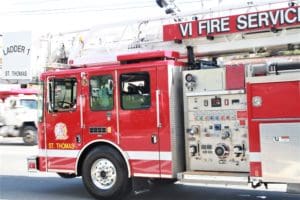 The Finance Committee is seeking to bring a permanent solution to a retirement problem afflicting U.S. Virgin Islands police officers, firefighters, prison guards, and correction officers with legislation that raises the mandatory retirement age by 10 years for those professions.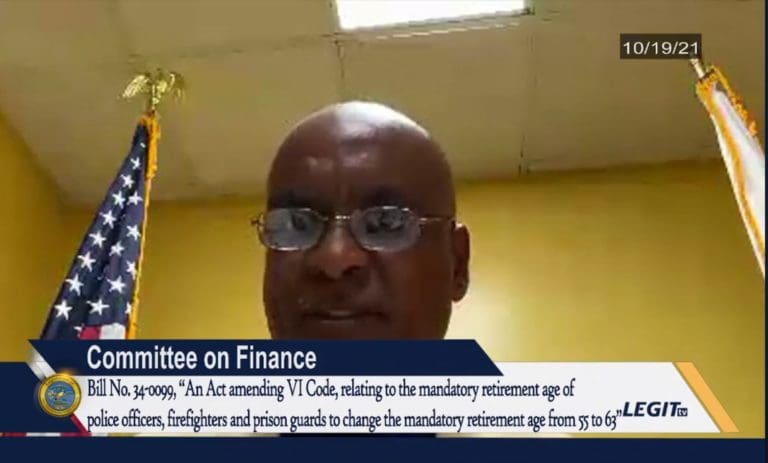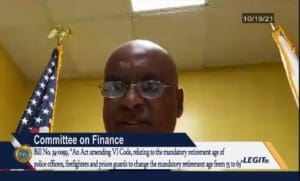 Sen. Dwayne DeGraff, who proposed the bill, said Act 7936 allowed for those in the specified professions to work temporarily until age 63, but the law expired Oct. 1. In 2016, when it was enacted, its sponsor, Sen. Novelle Francis said it may help reduce overtime, reduce staffing shortages and reduce costs to the government pension system. Now, there is an executive order put in place by Gov. Albert Bryan Jr. for the individuals to work until 65, but this only provides a temporary fix.
The Finance Committee was in full support of the bill during Tuesday's hearing, echoing the same sentiments as Sen. Samuel Carrion who said, "It's obvious we have a gap and that we have a problem, and we need to do something in order to continue providing the services in these critical departments."
DeGraff said an additional benefit to codifying the law and making it permanent, is that it would be "easier for these agencies that are struggling with staffing shortages to retain critical staff."
V.I. Fire Service Assistant Director Antonio Stevens said the agency was also in full support of the legislation and clarified that "increasing the mandatory retirement age does not affect the minimum requirement for retirement."
Should the bill be signed into law, Stevens said "firefighters will still be able to retire with full retirement benefits once minimum service requirements are fulfilled." These requirements dictate firefighters hired before 2006 would need to serve 20 years to be eligible for retirement, while those employed after 2006 must serve 25 years.
Assistant Personnel Director Florine Hassel told the committee the position of the Division of Personnel is "that ability, not age, should be the criteria used to obtain and retain a job."
Hassel suggested possibly eliminating the word "mandatory" from the proposed bill, "giving officers even beyond the age of 63 who are capable of performing their duties or offering their institutional knowledge the chance to serve, and allowing for succession
planning."
Hassel went on to note that federal law prohibits forced retirement based on age for most professions, but state and local governments may mandate retirement at age 55 or older for firefighters and law enforcement officers. But she said "at least 33 states and localities have been or are being sued" by the U.S. Equal Employment Opportunity Commission for mandatory retirement or hiring age laws.
The legislation was forwarded out of the Finance Committee and to the Rules and Judiciary Hearing for further review.
Sens. Marvin Blyden, Samuel Carrion, Dwayne DeGraff, Kurt Vialet, Donna Frett-Gregory, Javan James Sr., and Janelle Sarauw were present for the hearing. Additional non-committee members also attended the hearing.