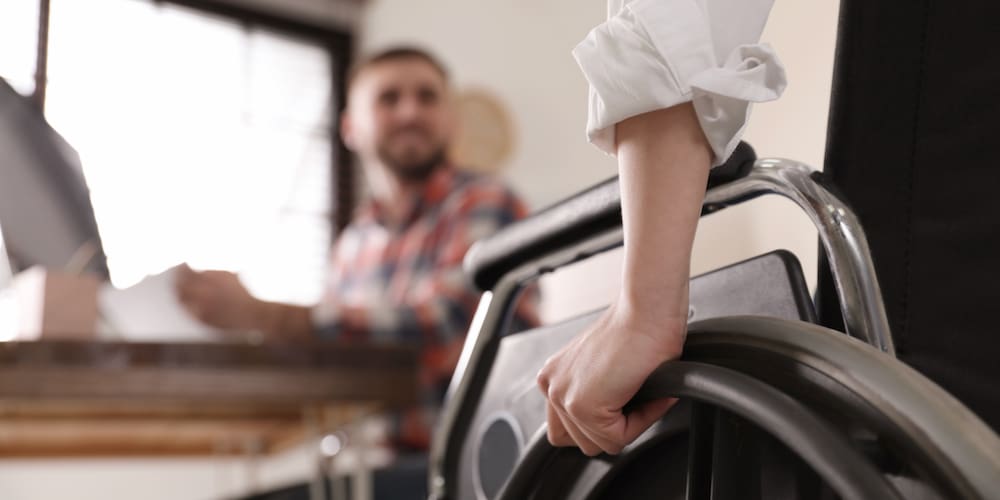 Island Therapy Solutions, a multi-dimensional practice that focuses on mental health wellness, started a program in August 2020 preparing adults with disabilities or developmental delays for the workplace.
V.I. Supported Employment Specialists – known as VISES – helps clients identify a chosen vocation, meet with business owners to place the applicant, and follows up with training as the employee makes his/her way through the ranks of the company.
According to Shayne O'Rourke-Testa, program coordinator, 100 percent of those who took part in the 2020 workshop have been placed and have retained their jobs, some for as long as a year. She said she can't disclose the exact number of clients who have been served.
"As soon as somebody says they want to work, we see how can we serve them," she said.
A person is eligible for the program as long as they have a diagnosed disability and have been referred by the V.I. Department of Human Services Vocational Rehabilitation program on St. Thomas or St. Croix.
Clients in the employment training program are interviewed by counselors to establish their work preferences and skills. Some people begin by learning job etiquette, how to interview for a job and customer service skills, while others learn problem-solving or how to write a cover letter and resume. It all depends on what the client wants and needs, O'Rourke-Testa said.
At the same time, the counselors take into consideration the client's home situation and location – whether or not they have transportation or can use Vitran or a taxi van. They also need to evaluate responsibilities the client may have at home or a special diet.
"Whatever service they need to reach their vocational goal," O'Rourke-Testa said.
Some clients need individual training and sometimes several people take a class together, learning the same things.
The VISES counselors interview business owners about their employee needs to determine if there is a fit with their client. Once a business partner has been selected, based on the company's mission, expected skill sets and other information, the applicant may train on-site or serve as an unpaid intern, while being coached by the trainer. Not only do they learn the job, but also how to interact with the other employees and their work. The trainer keeps in touch and helps if the employee gets a promotion or another position.
If the job is not a good fit, the client and counselor go back to the drawing board, O'Rourke-Testa said, to rework the plan. Sometimes additional skills can be learned through an online course, she added.
The VISES trainers are required to be well-rounded, able to teach business skills and communicate with clients and business people. They also must be knowledgeable about provisions of the American With Disabilities Act.
O'Rourke-Testa has more than 25 years of experience in the field of human and vocational services. She works on St. Thomas with two qualified staff members, while there are a job developer and two employment specialists on St. Croix.
Not every VISES session is for individuals or clients with disabilities. The V.I. Department of Education contracted Employment Services last summer to provide a program for some of its employees. All training sessions follow COVID regulations.
O'Rourke-Testa said she finds the job very fulfilling. Along with watching the clients blossom, seeing employers fill positions with qualified workers speaks well for the program and the community.
"To watch someone get a paycheck for the first time is an amazing thing – to help out their family or be self-sufficient," she said.