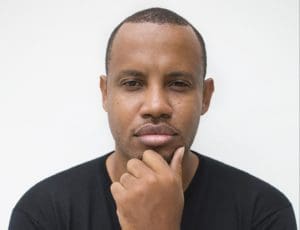 "The Unbreakable Virgin Islanders" aired on Apple TV on Sept. 7, marking the first time a film on the Virgin Islands was produced by a Virgin Islander to air on the streaming giant.
Based on renowned journalist and author Peter Bailey's New York Times Op-Ed 'Has America Forgotten the Virgin Islands,' "Unbreakable" was awarded "best feature documentary" at Toronto's Caribbean Tales International Film Festival in 2019 and has been acquired by dozens of public libraries and colleges nationwide, including Toronto, Los Angeles, Salt Lake City, San Diego and St. Paul. Educators at Stanford University, University of Notre Dame, University of Houston and the College at William and Mary are already using the film in classes.
"I made a promise to our Virgin Islands community three years ago that I would share our story worldwide, and I plan to keep it," said Bailey. "This is groundbreaking in our vision to empower authentic story-telling throughout the Caribbean region as we strive to own our story."
In the film, Bailey reflects on surviving both hurricanes Irma and Maria on his native St. Thomas alongside a cross-section of Virgin Islanders, offering a firsthand account of this unprecedented tragedy in modern American history when two Category 5 hurricanes struck the same place in less than two weeks.
"We are excited to share this story to prove that hope is always alive even when you may feel at your lowest peak," said Mat Levy, head of acquisitions at Passion River, whose diverse catalog includes a roster of Oscar Award and Emmy-winning films.
Bailey, who independently financed "Unbreakable" and the film's subsequent 19-city North American tour through his media production company NiteCap Media, says Apple TV viewers will now get to see why the film has won over educators.
"This film demonstrates how vulnerability and insecurity caused by natural disasters can quickly be transformed into possibilities of hope and connections," said Dr. Hollis France, chair of the political science department at the College of Charleston.
For more information about the film and to pre-order "Paradise Discovered: The Unbreakable Virgin Islanders" before it airs on Apple TV visit:
https://tv.apple.com/us/movie/paradise-discovered-unbreakable-virgin-islanders/umc.cmc.3oonqu9h6ymsyj8om18v26ut8 or
https://itunes.apple.com/us/movie/paradise-discovered-unbreakable-virgin-islanders/id1582665861