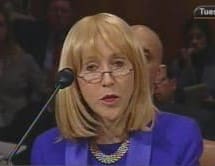 The criminal investigation into Charlotte Amalie High School track coach Alfredo Bruce Smith, 50, arrested Tuesday on child pornography charges, is ongoing and involves more than 10 victims over a span of at least six years, according to court documents unsealed Wednesday.
The U.S. Attorney's Office is asking that Smith be detained while the investigation continues, arguing that evidence gathered so far in the case – including dozens of sexually graphic videos, photographs and Facebook Messenger conversations involving boys as young as 13 and as early as ninth grade – indicates he is a danger to the community and that more charges will be forthcoming.
Smith's detention hearing is scheduled for 1:30 p.m. Friday in District Court on St. Thomas.
Smith continued to solicit boys for meetings, photos and videos even after a witness contacted him on social media in January and told him to stop, and even after one of his alleged victims told Smith that he had been contacted by Homeland Security Investigations, U.S. Attorney Gretchen Shappert wrote in her motion for detention.
Special agents with the Department of Homeland Security began investigating Smith in April after a witness called them to report their concerns, saying they had alerted a school official but were not satisfied with how the matter was handled, according to Shappert's motion.
Besides interviewing witnesses and alleged victims, the agents also obtained a search and seizure warrant for Smith's Facebook account.
"Evidence obtained from the investigation shows that for at least 6 years, the Defendant routinely raped and solicited child pornography from minor male students, some as young as 13-years-old and as early as in the 9th grade. The Defendant engaged students in acts of sexual intercourse on-campus, off-campus, and on school-sponsored trips off-island. The Defendant … also video recorded some of the acts at the school with both his personal device and a recording device owned by the school," Shappert wrote.
"The United States contends that he used his position of trust and power to manipulate and abuse minors who were entrusted by their parents to his care," and that Smith is well known in the community and "has great influence" with school staff and students, Shappert wrote in calling for Smith's detention.
"There is a serious risk that the Defendant will obstruct or attempt to obstruct justice, or threaten, injure, or intimidate, or attempt to threaten, injure, or intimidate, a prospective witness," based on evidence that he continued to contact his alleged victims into July, knowing he was under investigation, Shappert wrote.
"It is clear that the defendant is a danger to the community. He has blatantly committed these crimes at a public school, using public property, against this community's most vulnerable population: its children," Shappert wrote.
The arrest affidavit of Homeland Security Investigations special agent Andrew Hayden details in graphic terms the allegations of two witnesses and six alleged victims, including one who was in ninth grade when he said abuse began that lasted all four years of high school. What started as full-body massages by Smith at the school eventually escalated into anal and oral sex when the student was 15, said Hayden.
Smith would pick up the boy near his home either in the school van or a vehicle owned by someone else, buy him food, and take him to a secluded location on St. Thomas to engage in sex, which he would photograph on his phone, according to the affidavit. The boy also said that he found out that Smith had engaged in sexual acts with his younger brother, the affidavit states.
Sometimes the abuse occurred at the school, said Hayden, including one boy who told the agent that Smith molested him when he was 13 after inviting him to an empty classroom to try on a track uniform. Smith also showed him images of the genitalia of other minors who attended Charlotte Amalie High School and continued to contact him sporadically for about four years on Facebook Messenger, though the boy ignored him and deleted the messages, according to the affidavit.
In another instance, investigators said they recovered a video of Smith having sex with a student on a brown suede couch that appeared to be located at Charlotte Amalie High School, wrote Hayden. The boy was 16 at the time, and Smith followed up with a Facebook Messenger message asking for a photo, and a year later, sent him the video along with a graphic message saying he watched it every day, according to the affidavit.
"Since this affidavit is being submitted for the limited purpose of securing an Arrest Warrant, I have not included every fact known to me concerning this investigation. I have only set forth those facts that are necessary to establish probable cause that Smith violated" U.S. laws governing the sexual exploitation of children, Hayden wrote.
The Department of Education did not respond to requests for comment about Smith's arrest, or his current employment status, as of press time Thursday.
Homeland Security Investigations encourages the public to report suspected child predators and any suspicious activity through its toll-free hotline at 1-800-981-3030, or by calling 787-729-6969.