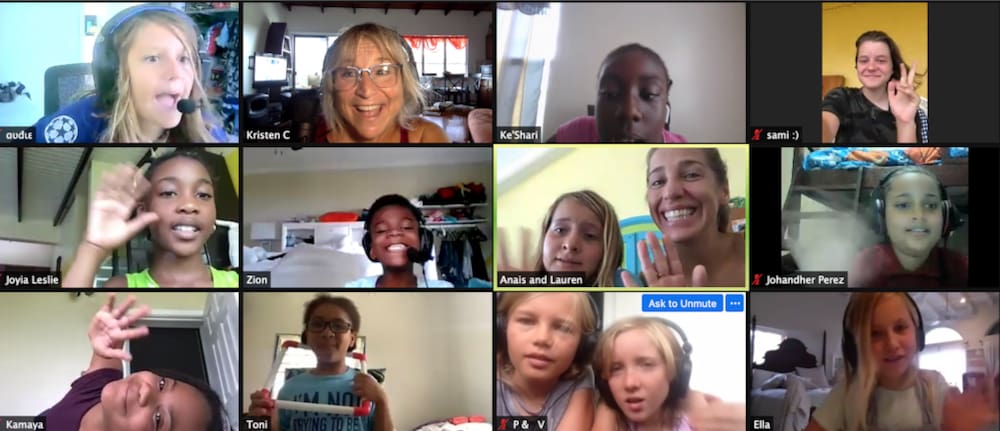 On Earth Day 2020, Elena Magnie, who was 10 years old at the time, felt a call to take action.
"Grownups make most of our decisions, and sometimes they don't see kids as responsible or able to make a difference," she said. "I wanted to tell kids they can."
So Elena did what she often does when she wants to communicate something that others will remember. She wrote a song. That song became the starting point for a one-week summer camp held on Zoom that has culminated in the video "Kids Can Make a Difference."
Kristen Carmichael-Bowers, the director of Sing St. John saw Elena perform the song in February during an online concert produced by the St. John School of the Arts.
"A lightbulb went on. This would be so great to expand on," she said.
Carmichael-Bowers immediately thought of making a video, a skill she picked up by necessity during the COVID-19 pandemic. Singing in person was one of those activities that became taboo during the pandemic, so she learned how to direct choirs on Zoom. With the assistance of her husband Jay Bowers, who put the video clips together, she produced Zoom concerts by two of her choirs – the St. John Recovery Choir and the Ocama Select Children's Choir.
Carmichael-Bowers contacted Elena and her parents, professional musicians Bo and Lauren Magnie, who all liked the idea of a summer camp video, and found funding through the Community Foundation of the Virgin Islands' Henry Wheatley Fund.
For the Voices on Zoom summer camp, she assembled a group of 12 participants between the ages of 9 and 12 who met online every morning during the third week of June.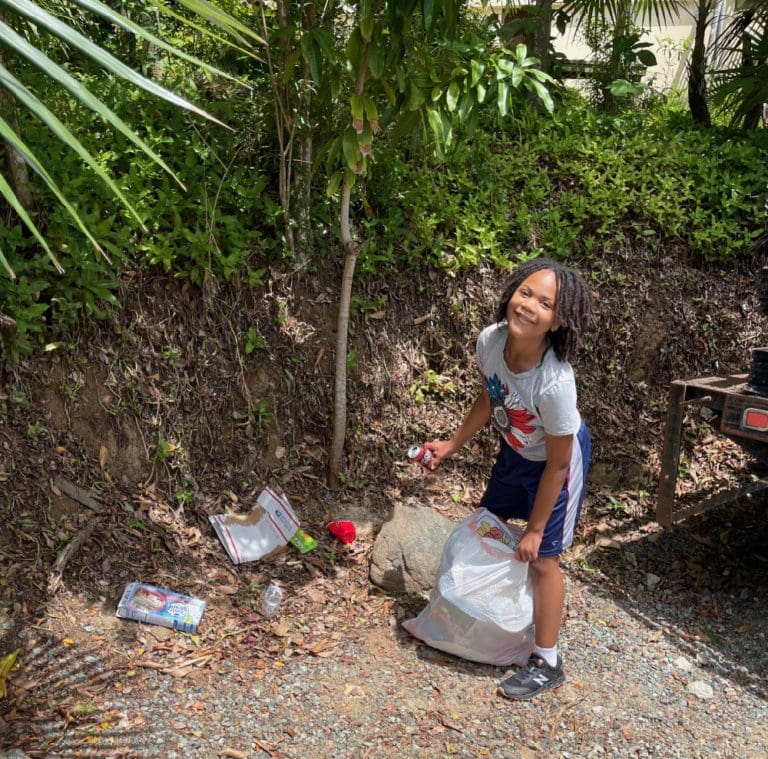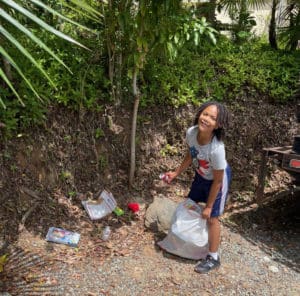 "I originally planned to do some activities, skills and games, but the kids were so passionate, we immediately focused on [the environmental] problems and [their] advocacy," Carmichael-Bowers said. "And we talked about our thoughts and feelings; as activists, it's important to know your feelings," she said.
The youngsters brainstormed activities that could make a difference.
"Kids can plant a tree and pick up trash in the ocean or on the road, and help the animals and the earth," said 9-year-old Joyia Leslie.
Joyia, who had never sung in a choir before, was one of four singers based on St. Thomas who were able to participate because of the virtual platform.
Her mother, Anna John-Leslie, said the experience made Joyia think about the world in a new way.
"She brought home how to be a world-changer," John-Leslie said.
For Elena, now 11 years old, watching the others learn the song was fun. She's been immersed in music since she was a baby and is a regular performer at St. John's open mic nights hosted by her parents. At the age of 2, she sang the Winnie the Pooh song on stage, and at 3 she rocked the house with her version of "Hit the Road, Jack."
Elena said she hopes the song she wrote on Earth Day will continue to make a difference. "A day dedicated to the Earth is great, but more days – all days – should be dedicated to knowing what the Earth feels because of humans."
Editor's note: Source writer Amy H. Roberts serves on the board of Sing St. John.