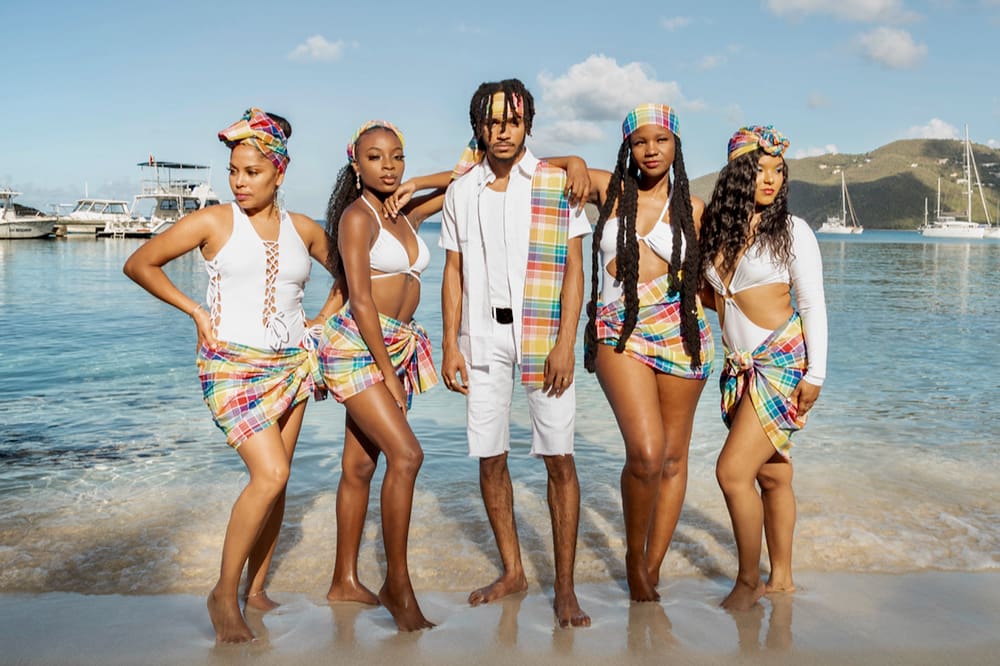 Brian Everett Francis, along with his project partner, Camelia Febres, included the new USVI Madras in their latest photoshoot, hoping to bring more exposure and attention to the fabric.
"At first we were going to do a bathing suit photoshoot," Febres said. "But then I came across the Madras fabric project and called Brian."
Francis and Febres contacted Debbie Sun, graphic artist for the Madras, Vivian Ebbesen-Fludd, fabric importer, and Bradley Christian, visionary of the official USVI Madras, informing them of the photoshoot they had been planning along with hoping to collaborate on the project as well.
"Everything that we have been doing, it all has prepared us for this moment," Francis said. "Photoshoots are always on the beach. I wanted to shoot more USVI culture."
Francis and Febres purchased the fabric, designed the outfits, and styled the models for the Madras photo shoot. They wanted to keep it simple and get the cultural message across while also making sure to showcase the new design.
"When I purchased the fabric, the seller had no idea how important it was," Febres said. "I wanted us to be the first to get creative with it before it became popular."
The pictures were taken at Brewers Beach and featured upcoming models from St. Thomas. Francis also included a 16-year-old female Moko Jumbie, who added to the island vibe.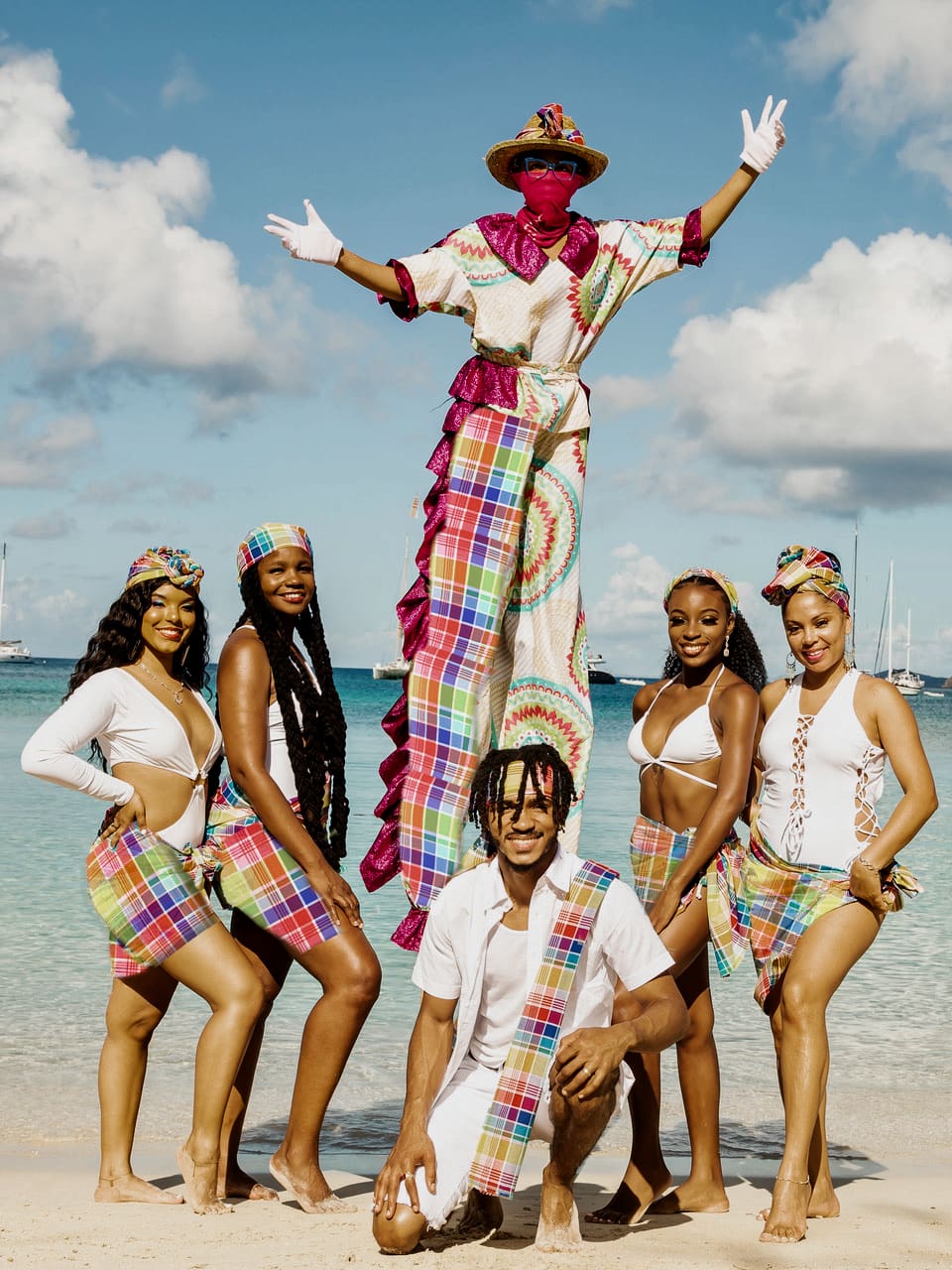 Francis said Ebbesen-Fludd and Sun appreciated the photoshoot and thanked him once they saw the final photos he had taken.
"This is bigger than us," Francis said. "And they believed in the project."
"We wanted to be the first to get known for this," said Febres. "But we also know that we're part of history in the making."
Brian Francis, whose parents are St. Thomas natives, is a freelance photographer and the owner of Phazion Photography. After being furloughed from his job in New York City, he moved back to the island in November 2020 to be with his 85-year-old father, Bernard.
Camelia Febres is a model, dancer, and talent coordinator originally from Puerto Rico, who met Brian on Model Mayhem, an online modeling community where models and photographers can connect and collaborate.
"We've known each other and have worked together for 11 years," Francis said. "I wouldn't have wanted to work with anybody else on this project. We're both serious professionals, and this (photoshoot) was important to us."
After being asked what message he wanted to send to those viewing his photos from the Madras photoshoot, Francis said he hopes that others will see cultured and talented people.
"Everyone you see in the photos is beautiful, professional, and talented local models," Francis said. "They all should be in magazines and on runways."
Francis and Febres plan to have more photoshoots that show off the USVI culture and the people that live here.
"I want people to look at my work and see more," said Francis. "The Virgin Islands has plenty of treasures and history here that needs to be seen."
To view more photos from the Madras Photoshoot visit Phazion Photography on Instagram.