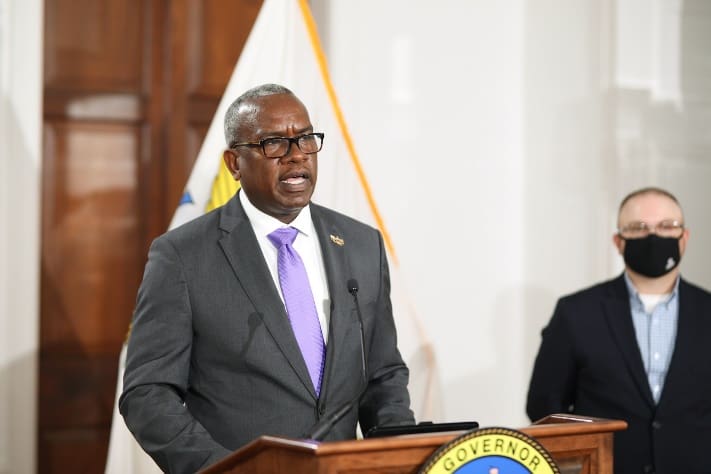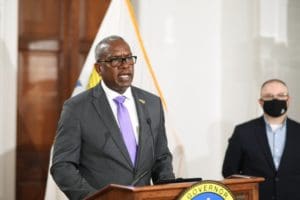 While the government continues to iron out an agreement for St. Thomas, an amendment to the original deal with VIGL for the operation and management of both local race tracks has allowed for the reconstruction of the Randall "Doc" James Racetrack to start immediately. VIGL runs the small casino at the Caravelle Hotel in Christiansted and has a contract with the government to run slot machine parlors at the racetracks in exchange for running the races and improving the tracks. (For more on that deal, see: What Happens Now with VIGL Slots Plan?)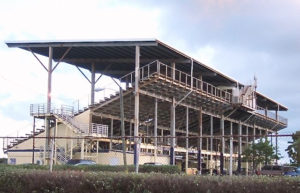 "We have separated the tracks into two segments," Gov. Albert Bryan, Jr. said at a press conference Wednesday. "Before, the deal was organized and the contract put in place to manage the tracks together. But what we have sought to do now is to, as quickly as possible, get the St. Croix track off and going because it's not really part of the legal proceedings."
Those proceedings involve a lawsuit between the government and Southland Gaming, Inc., which has sought to maintain its exclusive rights to operate slot machines and video lottery terminals on St. Thomas-St. John. (See: A New Push to Resolve Gaming Dispute Starts Monday) Wednesday, the governor said a non-binding agreement with Southland is in its final stages but because of certain legal issues, and provisions that have to be ratified by the V.I. Legislature, has yet to be signed.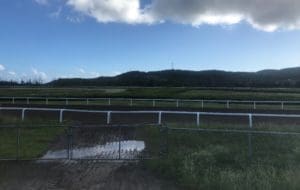 "But, essentially what the agreement does is allow for Southland to build the entire track on St. Thomas and manage all operations, while allowing VIGL to maintain sole ownership of all track promotions in the Virgin Islands, which would still allow for a unified track system."
In the meantime, VIGL is looking to actively began construction at the Doc James track on St. Croix, with the company's Chief Executive Officer Lance Griffith anticipating activity within the next three months. Bryan said the "bifurcated" St. Croix portion of the agreement is the same as it was before, maintaining requirements such as guaranteed purses, the rebuilding of the barns, resurfacing of the track and training, among other things.
"It also was edited to make sure we know exactly what permits need to be executed before the contract actually becomes active," Bryan added. "The original agreement said that the actual contract isn't active until all the permits are gathered so we sat down, got it together and reached an agreement so that there is a list of those permits and what is needed to make all of those valid."
After the agreement was signed during the press conference, Griffith said VIGL received final approval from the Federal Aviation Administration in July of 2020, and has its Coastal Zone Management permit and stormwater plan. Pending is whatever is needed from or within the local governmental agencies which, once complete, will enable the signing of a use agreement between the government and VIGL that would turn over control of the track.
"That's a part of the major agreement, and we need to get some of these permits in place in order for it to be done," Bryan said. Griffith added that once construction starts, with the focus first on the resurfacing of the St. Croix track, the optimal timeline for completion would be 18-24 months.