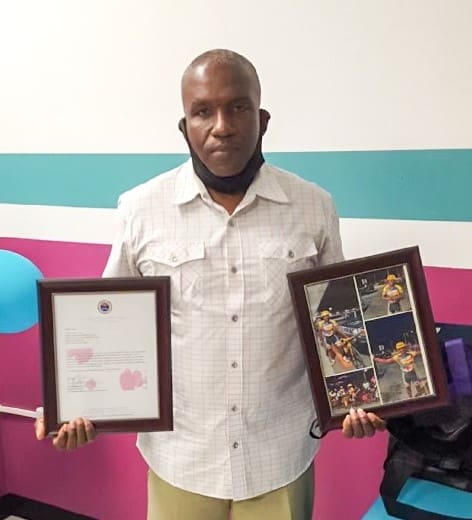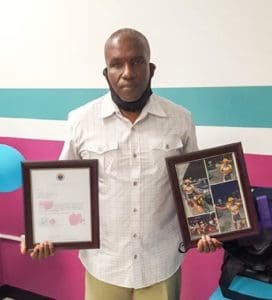 The National Sexual Violence Resource Center honored Virgin Islands National Guard Chief Warrant Officer 4 Mervin Mills with the 2020 Visionary Voice Award on April 30.
As part of the Sexual Assault Awareness Month campaign, the Visionary Voice Award honors individuals throughout the country who display outstanding work in anti-sexual violence.
With 33 years of service, Mills has tirelessly dedicated his time to assisting the Women's Coalition and VI Domestic Violence and Sexual Assault Council by raising vital funds to combat the violence of sexual assault within the Virgin Islands for the past seven years. In April, the annual "Ride Out" is a much-anticipated community event that raises awareness and funds for prevention, education and service of which Mills has been a committed leader.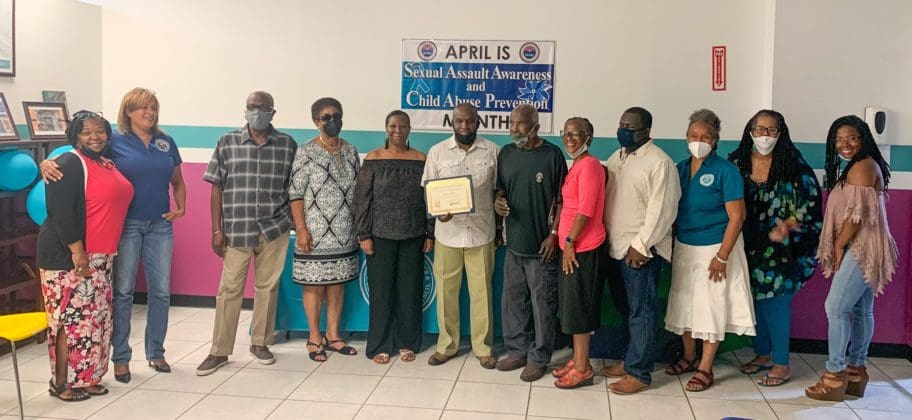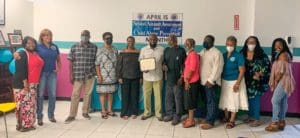 Mills was the former president and an active member of the VI Taekwondo Federation, the chief instructor of guardian Taekwondo, member and coach of the VING HUMMERS Softball team, vice president of the VI Cycling Federation, captain of the cycling team, member of the triathlon federation, an aerobics instructor for the VI Mounting Climbers Association, a spin instructor at VING, and currently leads the triathlon team in support of the American Cancer Society Relay for Life.
Mills also volunteered with the Beacon Program at Elena Christian Junior High School, mentoring young men at risk.
He continues to exhibit a relentless commitment to the community and shows no signs of slowing down. His efforts demonstrate Brig. Gen. Kodjo Knox-Limbacker's motto of "Exceeding the Standards." He is a true representation of that motto in the Virgin Islands community.