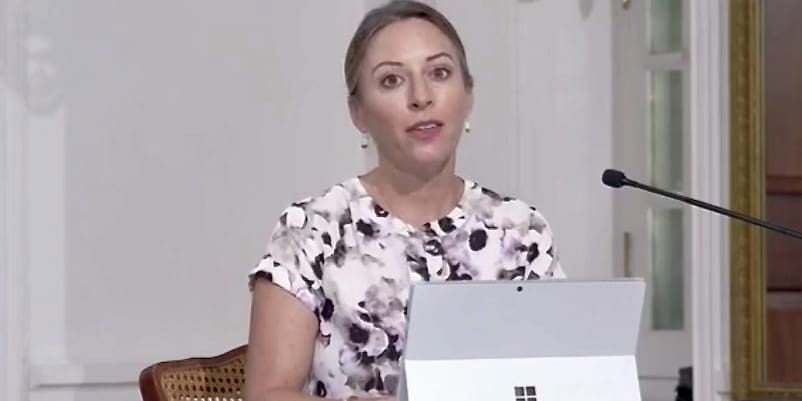 While remaining cautiously optimistic about a 1.4 percent weekly positivity rate, officials cautioned Monday that it is easy for the territory to "take a step back" if residents don't follow mask-wearing, social distancing and hand-washing guidelines or choose not to take advantage of free vaccine options.
During Monday's weekly press briefing, Government House Communications Director Richard Motta Jr. described an evolving crisis in India, where cases have continued to spike over the past two weeks. The country reported 352,991 new cases on Monday, according to national news reports, breaking the world's record for the largest number of cases in a single day. Hospitals in the country are running out of oxygen for their patients on ventilators.
"They have not vaccinated enough of their population quickly enough," Motta said, adding that the impact of COVID-19 globally is still very real.
According to Territorial Epidemiologist Dr. Esther Ellis, the U.S. Virgin Islands reported 40 new cases in the past week out of 2,820 tests run and is tracking an overall 67 active cases, including three patients at Gov. Juan F. Luis Hospital on St. Croix and one patient at Schneider Regional Medical Center on St. Thomas.
Of the active cases, 24 are on St. Croix, 41 on St. Thomas and two are on St. John. To date, the territory has conducted 100,455 tests, with 3,090 coming back positive and 91,656 negative.
Ellis added Monday that residents 16 years old and older are encouraged to get the vaccine to keep building local herd immunity.
"We are still confirming new cases daily, and we must continue to remain vigilant, wear a mask and practice social distancing, especially if you're not vaccinated," she said. On the vaccine front, Ellis said the territory has administered 35,707 first doses and 25,224 second doses of the COVID-19 vaccine for a total of 60,931 doses. Residents can call 340-777-8227 (VACS) to schedule an appointment or visit one of the territory's free public immunization center, which will be relocating from the University of the Virgin Islands campuses in both districts on May 10 to the Nissan Building in Christiansted on St. Croix and the Community Health Clinic on the second floor of Schneider Regional on St. Thomas.
As an update, Ellis said that while the Centers for Disease Control and Prevention has recently recommended the resumption of Johnson & Johnson's Janssen vaccine, the shot will be available in the territory again only after the CDC's official publication is released on Tuesday and the health care community is updated on the latest health considerations.
Ellis also said the long-term health effects of COVID include the persistent shortage of breath, fatigue, loss of taste or smell and a "brain fog" that can last for up to a year. She encouraged those who test positive to investigate whether they are eligible for monoclonal antibody injections – laboratory-made proteins that mimic the immune system's ability to fight off harmful pathogens such as viruses – that could reduce the length of infection and reduce the risk of death.
Stimulus Checks
Motta added on Monday that the government this week submitted to the Department of Finance the final listing of names for the second round of stimulus checks, making way for the third round to begin distribution as early as next week.
"The last 1,700 checks for the $600 stimulus will be mailed out this week," Motta explained, adding that despite the March 17 deadline set for 2019 taxes to be filed, the government sought to "leave the door open for as many people as possible" to receive checks, which prevents any money from being sent back to the federal government and fulfills the purpose of the payments, which is to stimulate the local economy.
The first 10,000 names for the third round of stimulus checks – the $1,400 payment – will be "hitting mailboxes" as early as next week, and the government will continue issuing 10,000 payments each week until all checks are issued, which Motta said is anticipated to be at the end of May.
For more information, or to check your eligibility for the third round of payments, residents can call the Bureau of Internal Revenue's hotline at 340-714-9325.