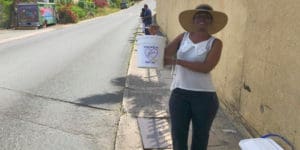 Volunteer supporters of Victims United Inc. on Saturday presented empty buckets at various parts of St. Thomas and urged members of the community to fill them with cash donations to support the organization that serves people whose lives have been damaged by homicide.
"Victims United is the program targeting survivors of homicide victims as well as other victims," said Bernadette Gonsalves. "We provide resources."
Gonsalves is the founder of Victims United and started the non-profit organization in 2009 after losing her son Issachar Tigre Chinnery to gun violence. In most recent years, the organization has found difficulty in securing funding to keep it active to its fullest capability.
Many community volunteers turned out to take part in Victims United with its fundraiser. They included the Virgin Islands Fire Department, Anantha Pancham of Antilles School, various senators, and other community members.
Sen. Marvin Blyden and his team were at the Nisky Center location. Blyden said Victims United plays an important role in the community.
"It actually supports victims of violent crimes and works with other organizations to include non-profits, and the survivors [of homicide victims]. Crime has been and will continue to be a serious problem in our community, but it is organizations like Victims United and other non-profit organizations that fill the gap."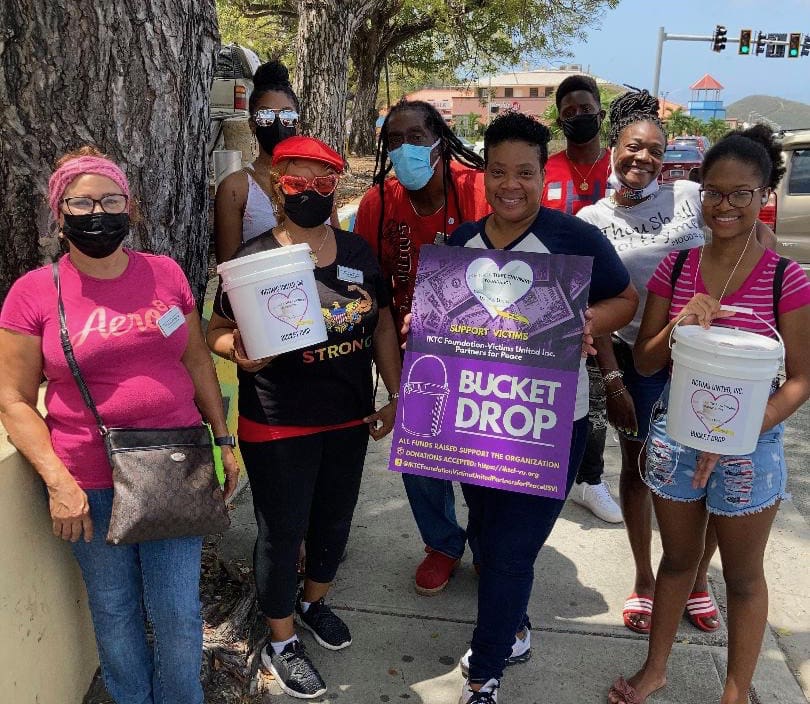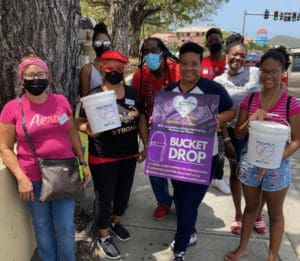 "I have to applaud and congratulate Bernadette Gonsalves for her efforts," says Sen. Milton Potter, whose team was collecting donations at Cost-U-Less. "She channeled her pain into something really positive and constructive by creating this organization. It is important for us to have organizations like this to educate our community residents as to the causes and consequences of violent crime in our community."
Kids were also present asking community members to donate to the cause.
Gonsalves' daughter, Ishani Chinnery, donned a cap to keep her cool during the hot day. She was at the Nisky Center location and commended her mother for her efforts to keep the organization financially operable.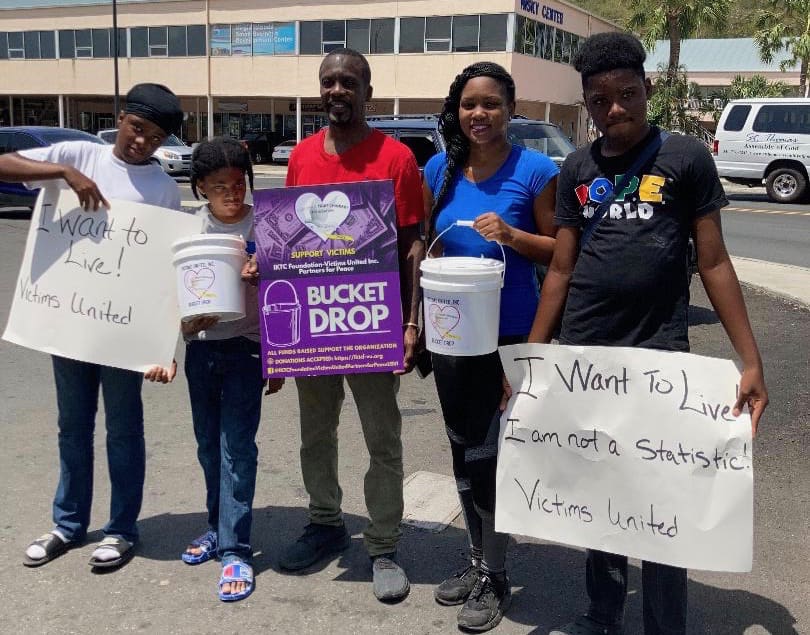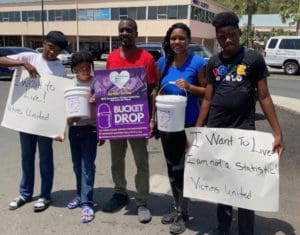 "She uses every piece of her strength to keep the foundation going. Over the years I have seen the progress of other individuals who have gone through the help and the sources and the entire process that Victims United provides," Chinnery said. "I admire her greatly. Instead of letting her grief destroy her with the loss of her youngest child she used her experience, giving the lack of support, advisement, and know-how from the community, recognized the need for this type of organization, took her experience and used it to form a foundation to be a positive source," said Chinnery.
Many volunteers agree that the community, as a whole, needs to support each other.
Nikki G. Bannister, the legislative and policy director for Sen. Alma Francis Heyliger, collected funds at Mandela Circle.
"We need to support not only the survivors but also the professionals who support them as well, such as the police department and first responders," she said.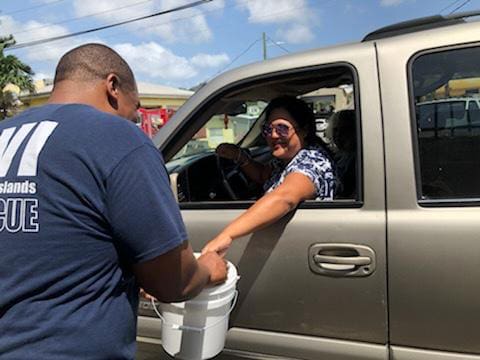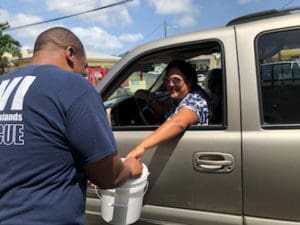 Victims United focuses on the aftermath of murder and the needs of survivors by assisting them with navigating the process after the passing of a victim. In the past, it has provided hospitals with survivor's burial guides and provided victim advocates who work with the Virgin Islands Police Department. In addition, the organization has hosted training seminars to help enhance the intervention and outreach skills of service and care providers who serve survivors of homicide victims.
When asked about crime problems in our community, Jada M. Lark, chief of staff to Sen. Heyliger said, "We need opportunities, especially for our youth. We need their focus going in another direction. We need activities for our youth to do. Not just the Boys and Girls Club."
Gonsalves said, "It's not just about us. It's about the future."
Donations to Victims United can be made on the organization's website.
The total amount of money raised was not available on Sunday night.