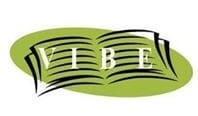 The Virgin Islands Board of Education condemns the recent spate of violence throughout the territory and urges residents and visitors alike to find non-violent resolutions to differences.
"There must be better ways for our people to resolve issues rather than to continuously resort to violence," said VIBE Chairperson Kyza A. Callwood.
"We have been witnesses to violence not only between adults, but also life-threatening child abuse issues. This cannot be condoned in our community and must come to a halt now. We are all aware of the psychological and emotional damage to the victims of this horrifying level of violence.
"You don't have to suffer alone. We are a caring and responsive community, and there is always someone to talk to.
"Rather than pick up a gun or pummel a child, please seek out the assistance available in this community before committing an act that cannot be taken back," Callwood said.
The Board of Education recognizes the private, public and nonprofit entities that currently provide support for students, teachers and families in the territory. They urge the community to take advantage of all opportunities offered to help heal and strengthen resolution skills.
The VI Board of Education points out that community and public agencies such as the Department of Human Services, The Women's Coalition of St. Croix, The Family Resource Center and others are well versed in assisting persons and families in crisis throughout the territory.