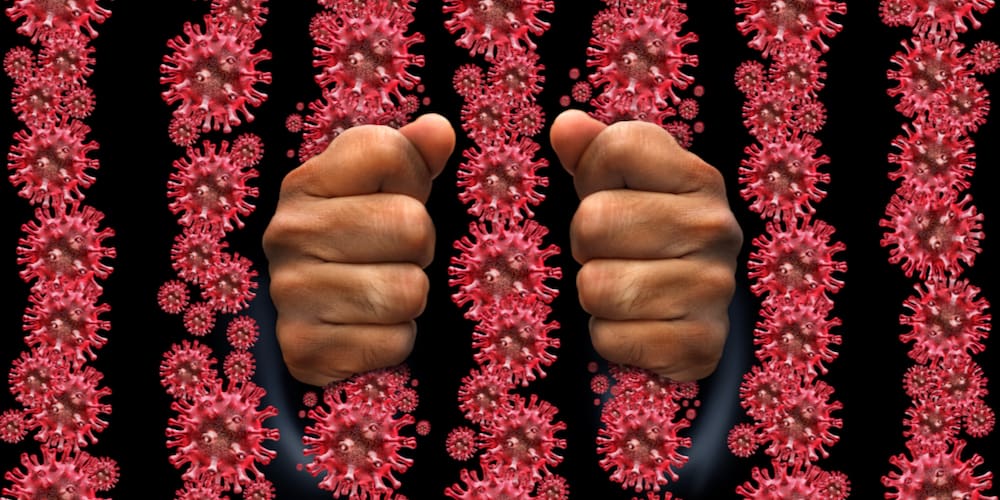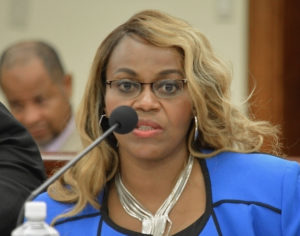 The V.I. Bureau of Corrections is now offering the COVID-19 vaccine to all inmates, the bureau announced in a news release on Wednesday.
According to BOC, 16 inmates, ranging in age from 20 to 66, have taken the Pfizer COVID-19 vaccine since the rollout began on Feb. 22.
The St. Croix prison in Estate Golden Grove has not had an outbreak of COVID-19. The St. Thomas jail had an outbreak in August in which 36 inmates and 11 staff were infected.
Health Department Lifts St. Thomas Jail Quarantine
In 2018, there were 184 prisoners in BOC's facilities, with 28 inmates and 56 detainees on St. Thomas and 40 inmates and 88 detainees on St. Croix.
Working with the Department of Health, BOC began offering COVID-19 vaccines to all staff in January. A total of 43 members of BOC staff have voluntarily taken the COVID-19 vaccine, according to the bureau. BOC is now an authorized provider of both the Pfizer and Moderna COVID-19 vaccines. It received approval from the Centers for Disease Control and Prevention to administer the vaccines after applying in December 2020.
BOC has also begun conducting COVID-19 testing at each facility using Abbott's Binex NOW COVID-19 Ag Card, which reportedly can give accurate results in as little as 15 minutes. All new intakes at BOC's facilities are tested for COVID-19 and quarantined for 14 days regardless of test results.
Jails and prisons have been severely affected by the COVID-19 pandemic. Nationwide, more than 200,000 inmates have been infected with COVID-19, and at least 1,454 have died as of November 2020. During the same time, 46,155 prison staff were infected with COVID-19, with at least 98 reported deaths.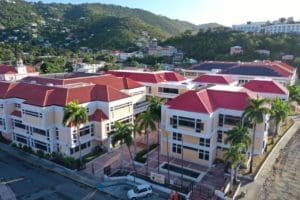 BOC's medical team and staff mitigated the threat posed by COVID-19 with temperature checks, 14-day quarantine for all new intakes, suspension of in-person visits and work details, compulsory wearing of a face covering and enhanced disinfection and sanitizing of frequently used areas, according to the news release.
"By any measure, BOC's response to the COVID-19 pandemic has been a success," BOC Director Wynnie Testamark said in the release. "We have no known or suspected cases of COVID-19 at either of our facilities right now. The John Bell facility on St. Croix has remained COVID-19 free since the pandemic began over a year ago. We were the second to last correctional agency in the country to suffer a COVID-19 outbreak."
"When COVID-19 penetrated the St. Thomas jail in August 2020, we did not panic," Testamark said. "We managed the outbreak to such an extent that no inmate required hospitalization, and, thankfully, none died."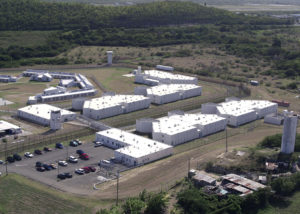 BOC has stockpiled sufficient personal protection equipment, such as N95 masks, face shields, gowns and gloves in preparation for any anticipated COVID-19 resurgence.
"To ensure the safety of our employees, their families and those entrusted to our care, BOC continues to work closely with local and federal partners to chart the best course of action," Testamark said.
Data from the Kaiser Family Foundation and other sources show prisons are extraordinarily dangerous for the spread of COVID-19 and the number of prisoners infected and killed is higher than for the nation as a whole.
The territory began offering the vaccine to all residents age 16 or older during the second week of March.
The Bureau of Corrections reports that it is one of the first U.S. correctional systems to offer the vaccine to all inmates. The New York Times reports that about half the states have placed prisoners in the earliest groups to be vaccinated, but rates vary widely.
The American Medical Association and other health experts say inmates should be given priority for vaccination due to their living situation.
Despite this, prisoners – and prison staff – have been a low priority in many jurisdictions.
Some politicians have strongly suggested that the lives of incarcerated people are, in general, not as valuable as those of non-incarcerated people, without regard for the nature of the crime.
"There's no way you're going to get some prisoner a vaccine over a senior citizen," Florida's Republican Gov. Ron DeSantis said, according to a March 17 New York Times report.
And in Florida, indeed no inmates have received vaccines, according to the Times.
It is not a purely partisan matter though. The same report indicates GOP-led Kansas has vaccinated half its inmates. The New York Times quotes Jared Polis, the Democratic governor of Colorado saying, "There's no way it's going to go to prisoners before it goes to people who haven't committed any crime."