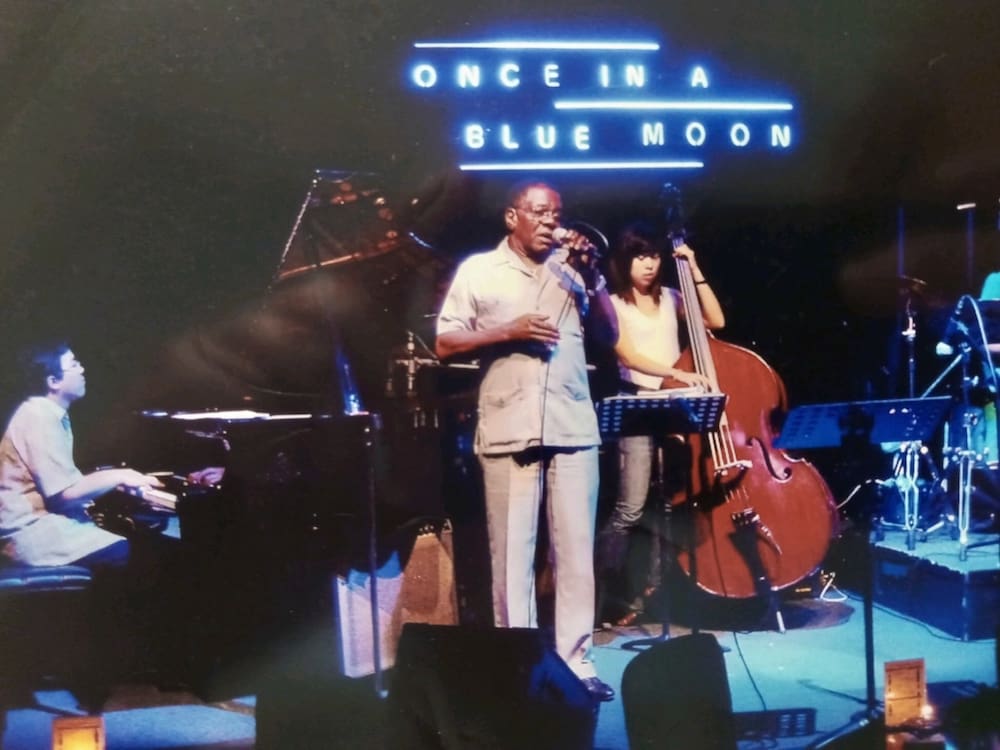 The lush voice and soulful ballads of Crucian baritone singer Malcolm Evans permeated the U.S. Virgin Islands over many decades at family gatherings, weddings, birthday parties and funerals.
The life of Malcolm Axel Evans Jr. ended peacefully on Jan 29. A memorial service of family, friends and the local community took place on Feb. 24 at Holy Cross Catholic Church on St. Croix.
Evans has sung across the territory and around the world, at Sunset Jazz on the Frederiksted waterfront; Rumors Nightclub on Company Street in downtown Christiansted; at the Flamingo Club in Las Vegas; and abroad at Once in a Blue Moon Club in Korea.
Born in 1941, Evans attended school on St. Croix and graduated from St. Mary's Catholic High School in 1959. Gene Emanuel, William Roebuck and Stanley Jacobs (Ten Sleepless Knights) graduated from Christiansted High School the same year and the four young Crucian men entered Lincoln University in Pennsylvania.
Evans and Jacobs chose to be roommates and, according to Jacobs, Evans decided he wanted to make pans and raise a steel band. With a set of 55-gallon steel barrels, Evans taught Jacobs and whoever was interested how to make steel pans, Jacobs said.
Borrowing tools from the school's maintenance department, they created pans: lead, tenor, strum, bass and growler. Upon completion, they came up with a six-man group called the Lincoln University Steel Band, with Jacobs and Evans alternating on the lead pan.
"The band played at Lincoln and at the surrounding high schools at various times for that year," Jacobs said.
The four St. Croix alumni pledged and were initiated into Alpha Phi Alpha Fraternity in their sophomore year.
In his 50th high school reunion booklet in 2009, Evans wrote in his biography, "performances throughout the mid-Atlantic states, including numerous shows from Missouri to Rhode Island, West Hampton to New York City, Montreal to Quebec, Canada, became weekly occurrences."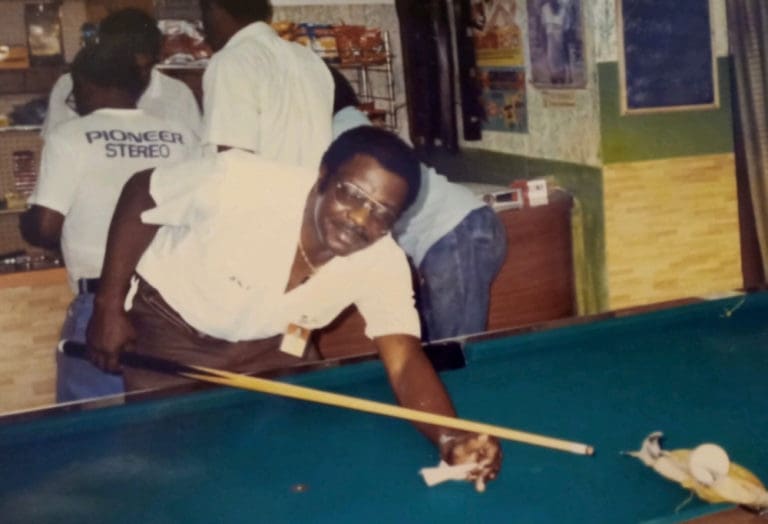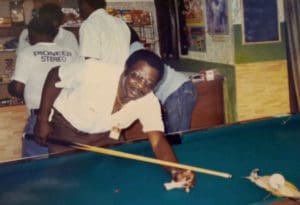 Evans also recalled his association in 1967 with Quincy Jones and Harold Robbins in California. "There were recording contracts with A&M, ABC/Dunhill and Capitol Records, which resulted in one hit song, 'Day After Day,' and several other billboard climbers," he wrote.
Evans wrote that upon his return home to St. Croix in 1973 he was to work at Hess Oil. The islands were the best place to raise his children, Elise-Ann, Kim-Andrea, Kenneth, Sonia-Denise and Donna-Marie.
He moved to Florida in 1976 and then back to St. Croix to continue his employment at the oil company.
"My singing career includes special appearances for Governors Melvin Evans, Cyril King, Juan Luis, Alexander Farrelly, Roy L. Schneider and Charles Turnbull. I did special performances for … Jacqueline Kennedy and President George Bush," Evans wrote.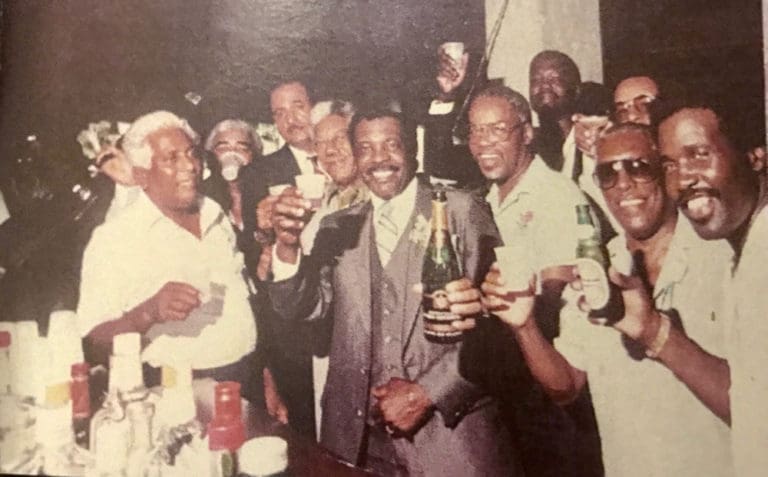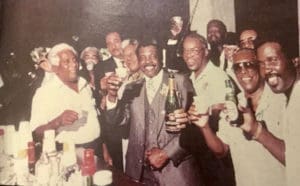 In a news release, Delegate to Congress Stacey Plaskett praised Evans as "a great example of our cultural heritage and a musical genius who used his talents to benefit Virgin Islanders."
Plaskett referred to Evans' service to the community in his creation of sound effects and voice-overs for radio and television advertisements, promoting Virgin Islands tourism in over 12 major U.S. cities.
Organist Helge Jeppesen called Evans his lifelong music associate, the two worked together since 1998.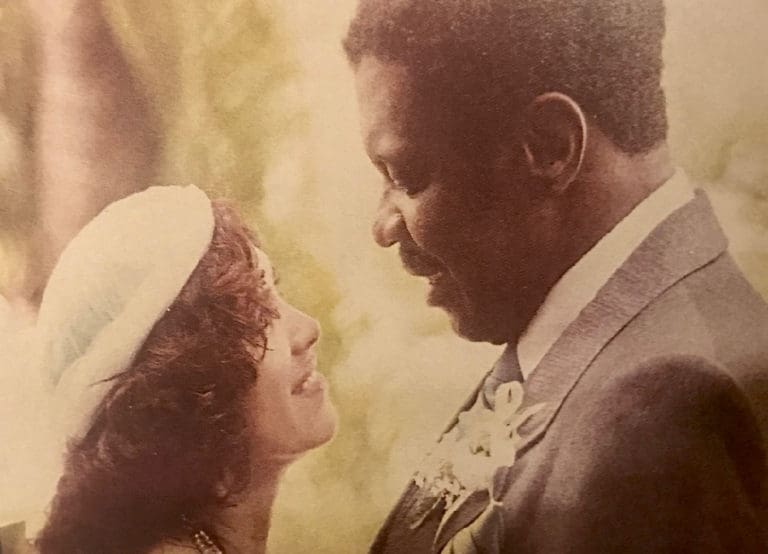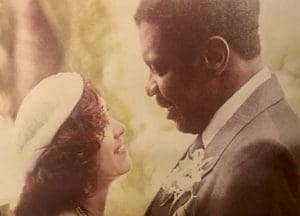 "We played as a duo and called ourselves The Power of Two. Malcolm has been 'around the block' singing in Vegas, Denmark and Germany," Jeppesen said.
With years of experience under his belt, Evans grew into an accomplished singer and shared his iconic voice at social and religious events. He sang with his brother Gerald at Holy Cross Catholic Church every Sunday, leading the responsorial singing in the congregation, faithfully, for 50 years, Jeppesen recalled.
Evans was remembered as a family man by his niece Patricia Evans.
"Uncle Malcolm loved his family. He was a wonderful uncle, he loved everybody, and he was a down-to-earth, cheerful person."
"We're a family of singers – his brother Gerald, his nephew – we all sang at family gatherings, because of Uncle Malcolm," she added.
Lynette Marbley and her sister Lissette Christopher wrote and read the Eulogy at Evans' memorial service.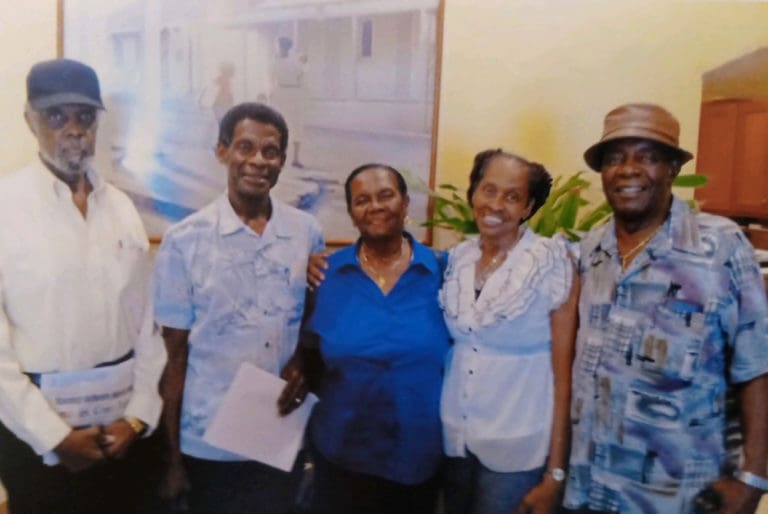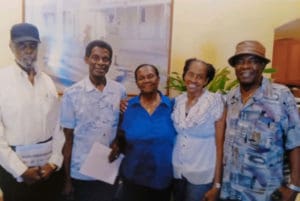 "Malcolm and my mom Provi were married in 1987, so I was very young when he came into our lives," Lynette Marbley said. "He was the father figure in our house."
"Dad helped us with our schoolwork, he had goats that I helped him with on weekends and I went shopping with him to buy fish in Gallows Bay," Marbley reminisced.
Lissette Christopher also shared memories of Evans.
"Dad walked me down the aisle and sang 'Brown-Eyed Girl' at my wedding," she said. "When dad sang at Rumors Nightclub in Christiansted on Friday nights, I went to hear him entertain. He taught me how to drink responsibly – it was always a Kahlua liqueur and milk. I was 16 years old and he was teaching me how to grow up into a young lady."
"Malcolm was a musician's musician. Working with him was always a pleasure," bassist Mario Thomas said. "Our first time playing together was at Rumors Nightclub in Christiansted. We also played at the Buccaneer Hotel and the Blue Moon Restaurant in Frederiksted."
Evans was always known to come ready to perform at a gig, to go onstage and please the audience, Thomas added. "He loved performing and was a selfless musician."
Malcolm's distinctive voice needed no microphone, Thomas recalled.
Evans was also remembered for his contributions to the St. Croix community.
"The embodiment of the Lions Club motto, 'We Serve,' Mr. Evans was active in service to his community as a member of the St. Croix Lions Club and the Virgin Islands Chapter of the American Red Cross," Plaskett said in her news release. "The impact of his commitment to serve was immediately felt by his service to the St. Croix community in the aftermath of several hurricanes that struck the territory."
"Those of us who had the opportunity to hear and enjoy his beautiful voice, and those who benefited from his years of community service can count ourselves blessed. He will be greatly missed! May his soul rest in eternal peace," Plaskett said.