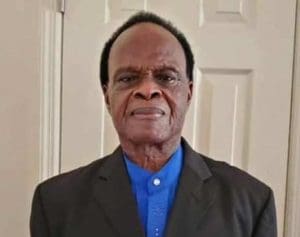 Act No. 7961, Bill No. 31-0392, sections 504-506 enacted by the 31st Legislature of the Virgin Islands lends verbiage to the implementation of a silver alert system. The law mandates that "All first responders, EMS first responders, 911 operators, VITEMA and appropriate personal be trained on the silver alert system." Three legislatures later and seven days into the search for a missing 80-year-old St. Croix resident, there is still no enforcement of said system.
The search for Mr. Michael Emmanuel, age 80, of Canebreak Apartments is entering its seventh day. Over 600 fliers have been printed and distributed throughout the island by concerned citizens and local entrepreneurs. While I commend and applaud those efforts, it is imperative that official protocols be established in this case.
There has not been an official press conference by the VIPD; nor any other government entities to acknowledge, deny and or address developments; establish the appropriate protocols or advise the public of next steps. In such a small community, that in itself in my estimation is criminal! Mr. Emmanuel is a senior member of this society and his disappearance should be treated with the urgency and respect reserved for senior citizens. Just as there are Amber Alerts to notify us of missing children. So are they "Silver Alerts" which were designed to notify and provide information about missing persons; specifically, senior citizens with Alzheimer's disease, dementia, or other mental disabilities – in order to aid in locating them!
Why has this not been enforced at this point in the territory; or at this particular juncture in this missing person's case, when it is in fact the law! Further, when does a missing person case in the territory progress to a criminal investigation? Could Mr. Emmanuel be being held captive beyond his will? How does the law read as it relates to persons who commit acts of abetting or captivity?
With a series of unanswered questions, I am calling on law enforcement to [do] their job. I am calling on VITEMA to utilize the Silver Alert system, and the funding set aside for that exact purpose. As per the legislation, VITEMA shall develop a concise plan that requires the silver alert system to utilize a localized mass alert Notification system.
Said plan must include a database, which stores information about individuals served under this chapter, to include their height, weight, medical condition (s) and recent photographs in accordance with the health insurance portability and accountability act.  I am calling on policy makers to not only implement, but rather enforce policies that are in fact the law. I am calling on citizens to say something if you saw something. On an island less than 100 square miles where could Mr. Emmanuel be? We need and must aspire to bring him home. It's far time that a comprehensive plan of action is put in place for missing children and seniors in the territory. We the people demand better. The lives of our loved ones do matter.
Jelani Ritter