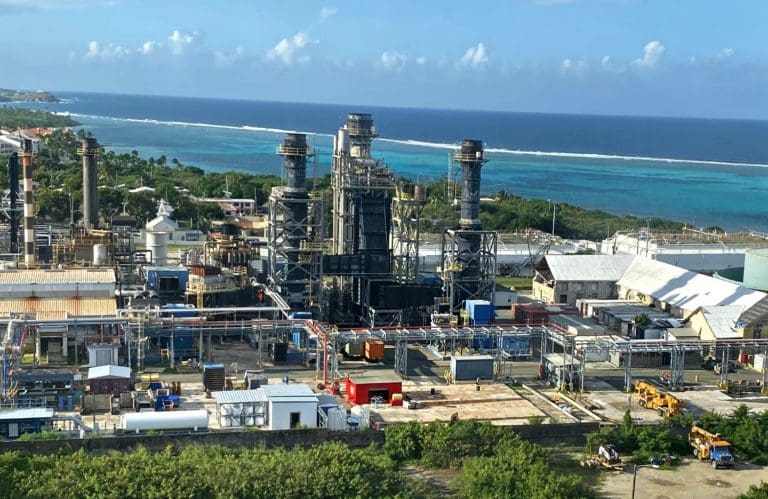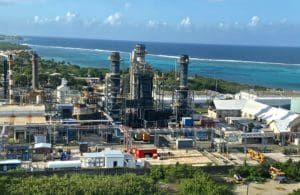 An executive with the Virgin Islands Water and Power Authority was freed on a $5,000 cash bail Friday after making an initial appearance in Superior Court on charges of allegedly orchestrating a no-bid contract benefiting himself.
Defendant Niel Vanterpool is charged with committing a prohibited act resulting from a conflict of interest under Title 3 of the Virgin Islands Code.
At the time of his arrest on Thursday, Vanterpool was WAPA's transmission and distribution director. He was arrested on a warrant issued by the Department of Justice Special Investigations Division.
Charges filed in the case dealt with a contract awarded for procurement of a wireless communications system — known as a field area network – to a company that, in turn, hired a subcontractor to complete the work. The investigation that began in WAPA's audit division and later handed over to Justice alleges that Vanterpool hid the fact that he was the managing partner and part owner of subcontractor Surge Communications, LLC., a company based in Florida.
"Based on the aforementioned, Affiant believes that Niel Vanterpool, knowingly, willingly, and intentionally took advantage of his position as director of transmission and distribution to manipulate circumstances that allowed Surge Communications, LLC to be the subcontractor for ABB, Inc. paying Surge Communications LLC, which resulted in Niel Vanderpool receiving a portion of those funds for his own financial gain from the WAPA FAN project," court documents said.
According to Justice Department Special Investigator William Curtis, one of the duties that went with Vanderpool's title was reviewing contractor bids, awarding contracts and contract administration. Investigators say the defendant abused his authority through a series of actions taken between June 27, 2015 and March 31, 2018.
Surge Communications was brought in by ABB, Inc., the company awarded a WAPA contract to set up a Field Area Network Wireless Communications System. Court documents filed at the time of Vanderpool's arrest allege that the defendant and executives at ABB struck a deal prior to the awarding of the contract to bring Surge Communications on board to perform the work.
The investigation by WAPA auditors and Justice also revealed Vanterpool was tapped to serve as project manager for the subcontractor.
Investigators charged that ABB, Inc. emerged from the selection process as the sole applicant responding to a Request for Proposals issued by WAPA in January 2014. Vanderpool, in his role as transmission and distributions director, oversaw the project and approved payments totaling $1.8 million.
Seven companies were invited to bid. According to the affidavit, another company identified as M.W. submitted a proposal and an intent to bid on the wireless network project. "However, M.W.'s intent to bid was reportedly never received by WAPA," Curtis said.
Details related to what became a criminal investigation emerged from an internal audit launched by WAPA's Internal Audit and Revenue Assurance Department in January 2018. The investigation by Justice began in June 2019. A final report by WAPA's audit division, declaring an apparent conflict of interest in the award, selection and administration of the ABB, Inc. contract, was issued on July 23, 2020.
WAPA communications director Jean Greaux Jr., issued a statement Friday, saying the utility was cooperating with the investigation and that Vanterpool had been relieved of his duties.
"On Thursday, WAPA was advised of a criminal action filed against one of our employees, Niel Vanderpool, director of transmission & distribution. Mr. Vanderpool has been placed on administrative suspension with pay pending the outcome of the legal proceedings," the WAPA spokesman said.
The defendant appeared at an advice of rights hearing Friday morning before Superior Court Magistrate Carolyn Hermon-Purcell. Purcell set bail at $50,000 and allowed Vanderpool to go free, pending further proceedings, on a 10 percent cash bond.
If convicted, Vanterpool faces a maximum penalty of five years in prison and/or a $500 fine.
In a statement, Attorney General Denise George pointed to the gravity of the charges.
"Conflicts of interest by public employees and officials, particularly in the bidding and procurement of government contracts, should not be tolerated, George said. "It is a form of public corruption that severely undermines the integrity and fairness of government contract awards and competitive negotiations and further compromises the proper management of public projects."
The investigation was assisted by information provided through the V.I. Office of the Lieutenant Governor, Division of Corporations and Trademarks; the State of Florida Department of State, Division of Corporations, U.S. Federal Communications Commission.