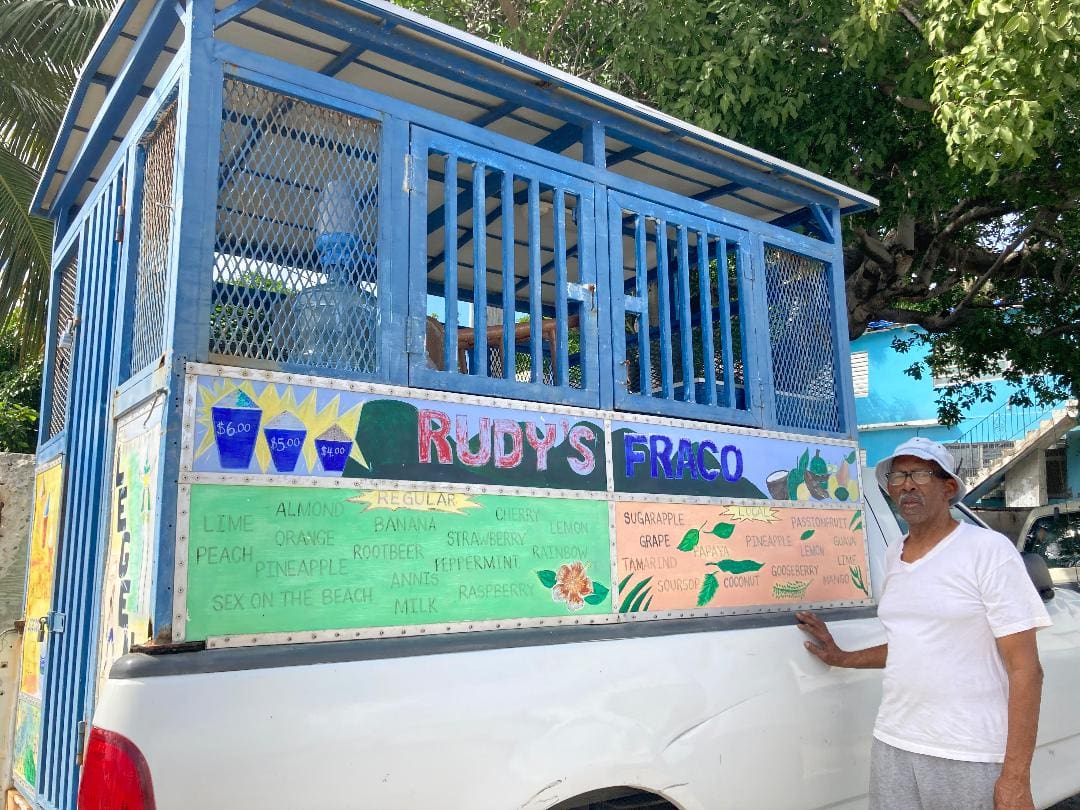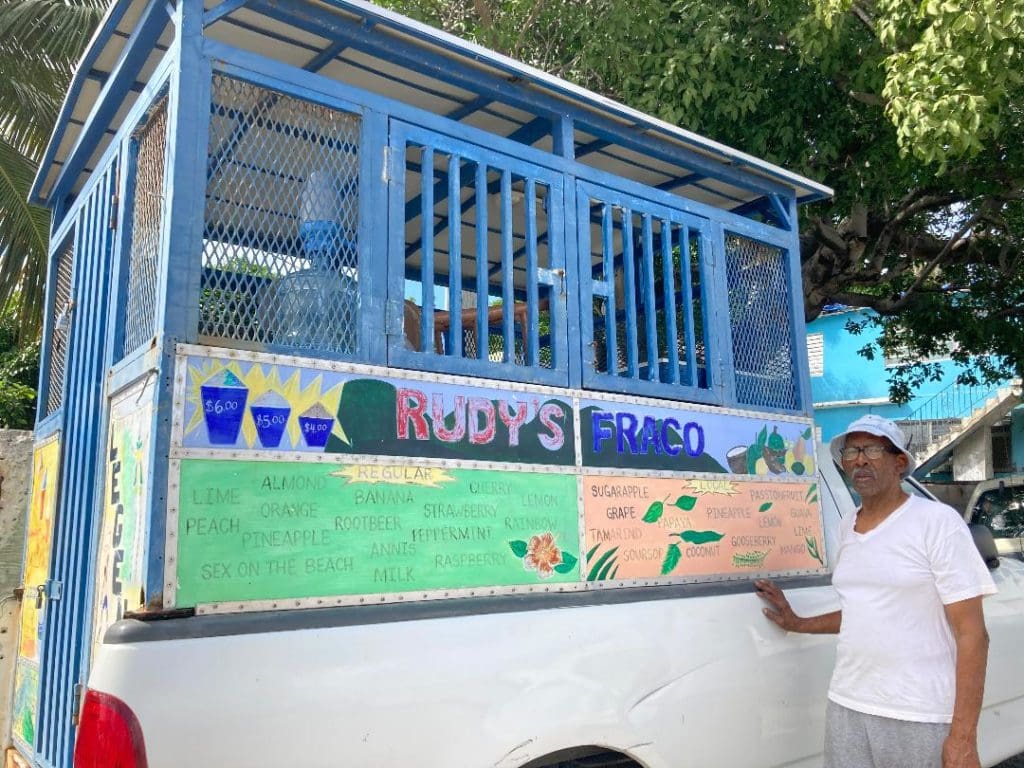 Standing on the waterfront of St. Thomas, one cannot help but be amazed at the historic buildings, Danish architecture and bustling downtown. Within a few steps of sights such as Fort Christian and Emancipation Garden, there is a Virgin Islands staple that has been around since 1967, one that can be refreshing after a long day of school, shopping, a safari tour or a walk under the hot Caribbean sun. Its name: "Rudy's Fraco."
The owner, Rudy Farrell, is one of the longest established small business vendors on the island of St. Thomas. He has a love for making the tasty icy treat that is locally called fraco, also known by other names such as snow cone, icy and piragua. It consists of shaved ice and syrup that is poured onto the ice that you can drink through a straw.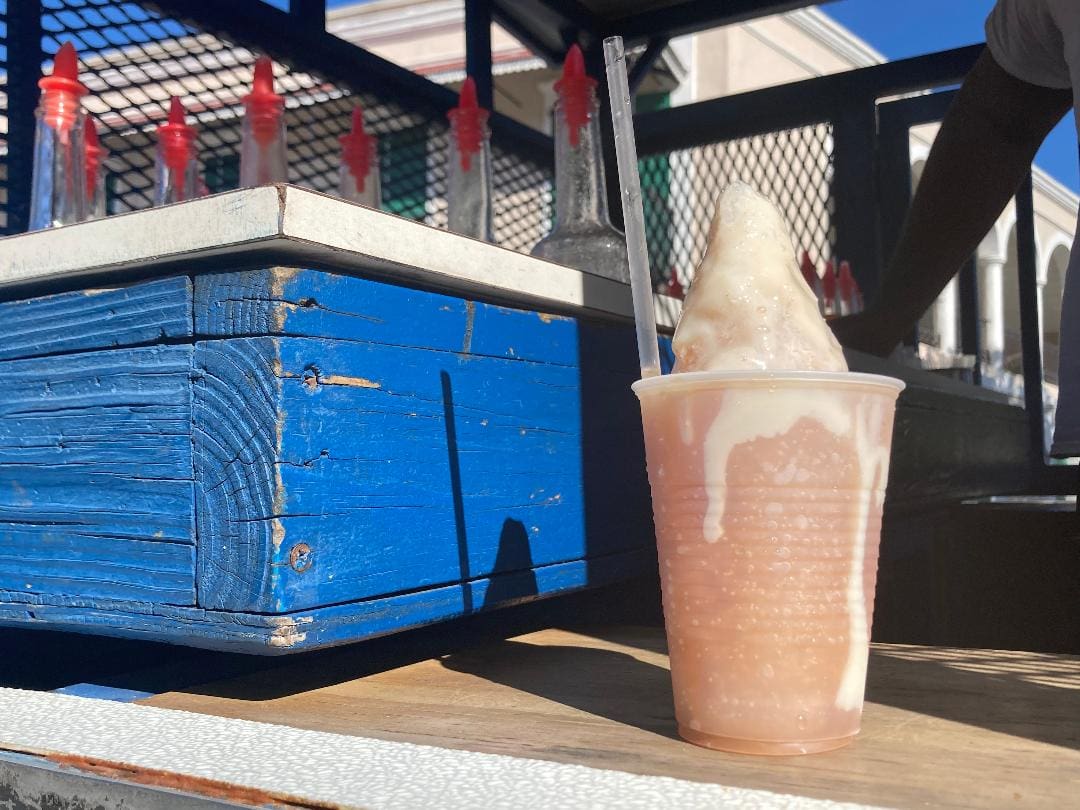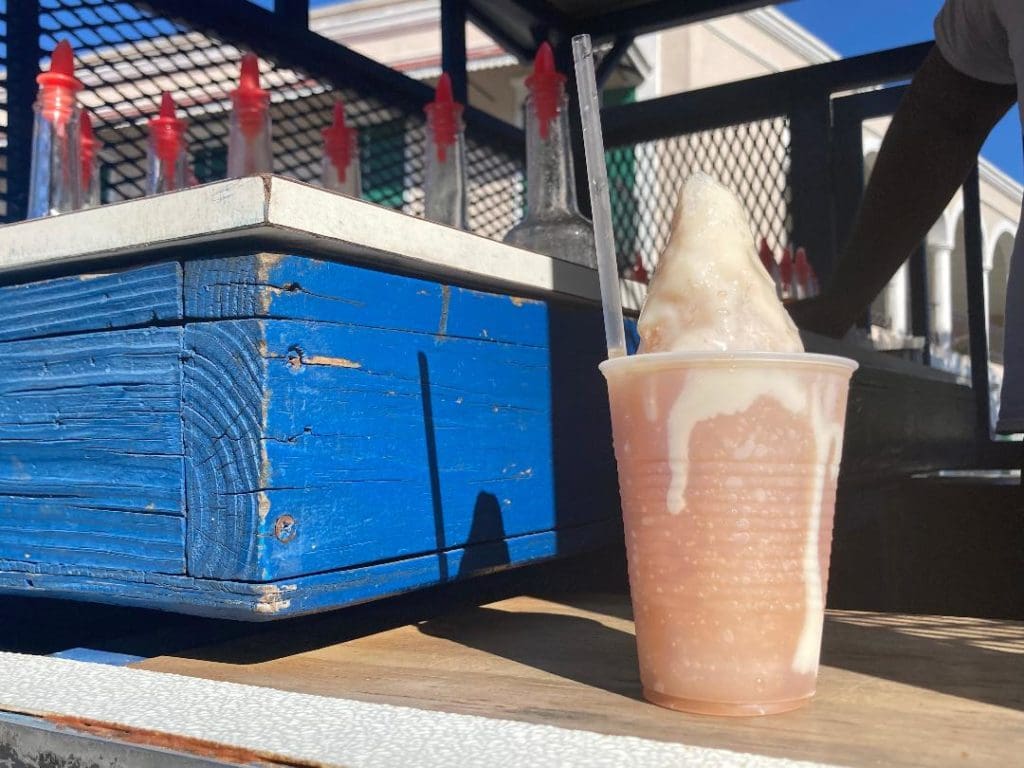 Farrell began making these yummy delicacies when he returned home to St. Thomas from the United States. Born on St. Thomas to parents Magnus and Elisa Farrell, Rudy moved with his family to New York City at the age of eight. After graduating from high school, he attended college for a bit playing basketball, but then moved home to work in the customer service industry as a front desk agent for various hotels and airlines. He then traveled back and forth between St. Thomas and the states for five years working for different companies, before finally moving back home to St. Thomas permanently.
After being in the service industry for a few years, Farrell decided it was time to work for himself. When asked why he decided to take the entrepreneurship route he said, "I didn't like the money I was making. I wanted to be my own boss."
The idea of starting his own fraco business was not something unfamiliar to Farrell. While growing up in New York, he worked selling snow cones to make some cash. When he came home and decided to start his fraco business, he built a cart and set it up by Green Acres, an apartment complex in the community. Then in 1979 he bought a truck and made Rudy's Fraco mobile. He would drive to locations like the Charlotte Amalie High School to sell his yummy treats.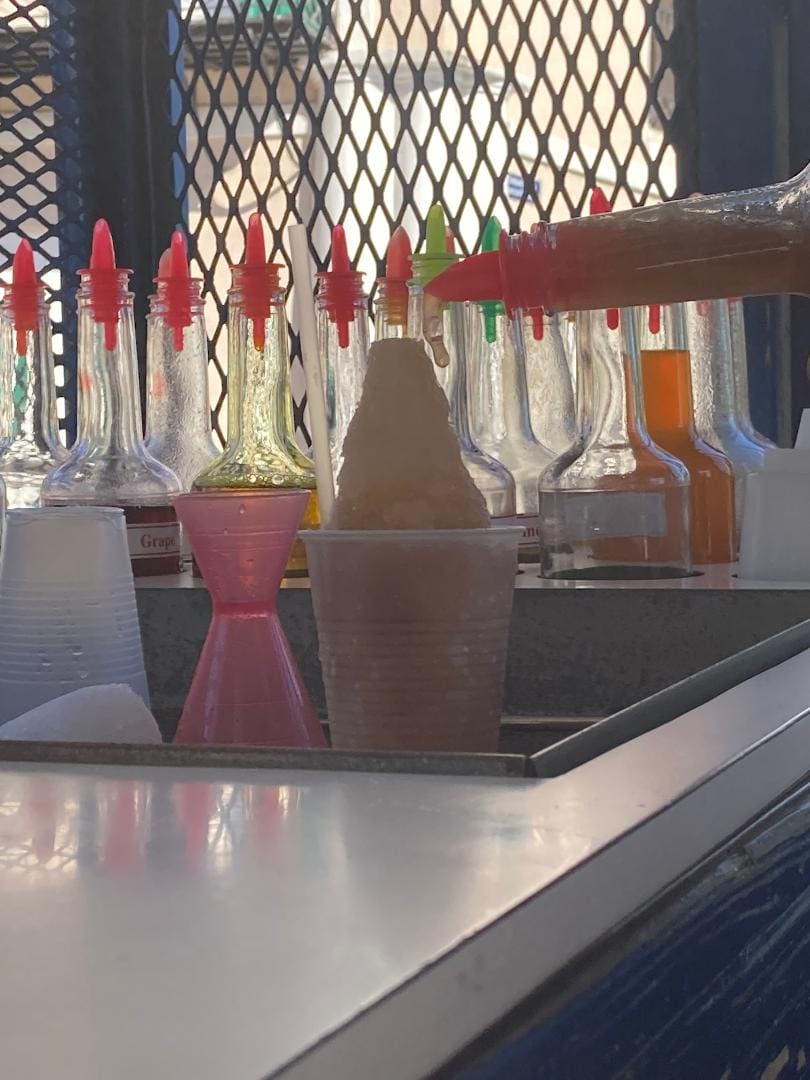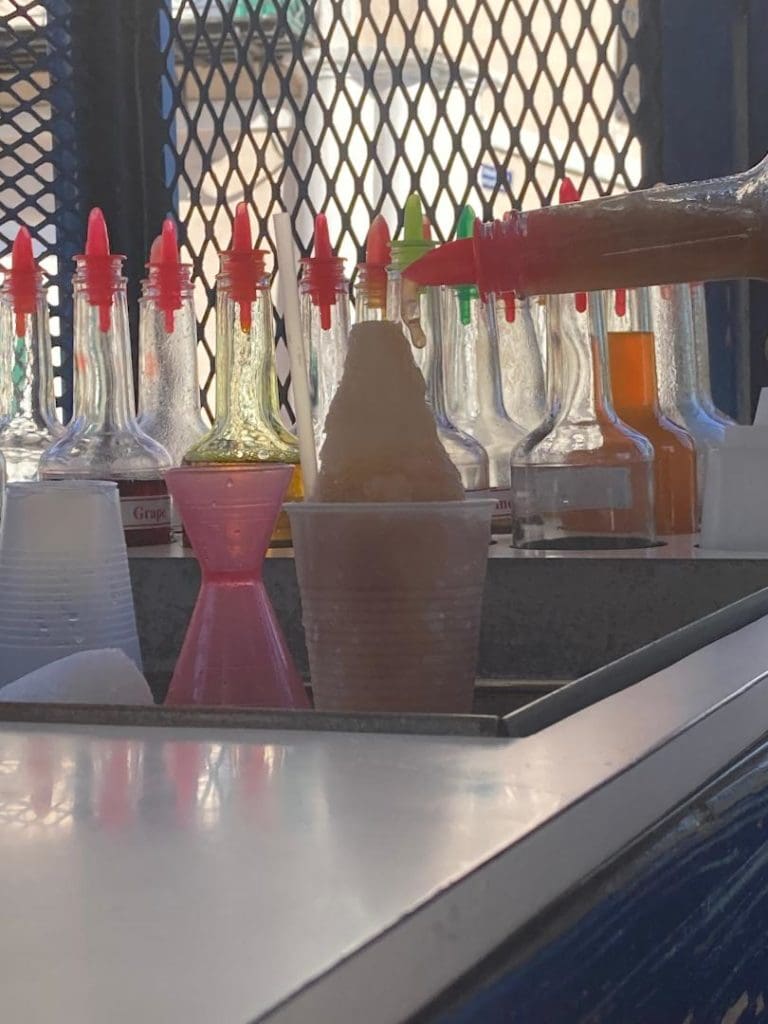 Rudy's Fraco sells 29 flavors categorized into two sections, regular and local. Regular flavors include cherry, banana, orange, strawberry, anise and peppermint, and local flavors include soursop, passionfruit, mango, papaya, tamarind and coconut. Farrell said he can blend any fruit or vegetable and make it into an ice-cold fraco.
Every day that Farrell goes out to vend he has to wake up at 4:30 a.m. to make preparations and drive his fraco truck to secure his spot near Emancipation Garden. If he gets there too late, he risks having his spot taken by someone looking for a good parking space for work. Farrell said he has asked the Department of Public Works to secure a space permanently for him since he has been vending there for over two decades. However, according to him, "I was told that I cannot secure a permanent spot for fracos." As a result, he gets up faithfully before the crack of dawn to operate his business and then ceases his vending at 5 p.m. in order to have his vehicle moved.
Rudy has taught quite a few people, including his family members, how to make fraco. Some have even gone into the business for themselves. They include his children Rudy Farrell Jr., Shamang Farrell, Akil Farrell, Akeem Farrell, Akoy Farrell and Sam, another fellow Virgin Islander. When asked how long he thinks he will stay in the business of making fracos he responded, "Two more years, but Rudy's Fraco will go on forever."