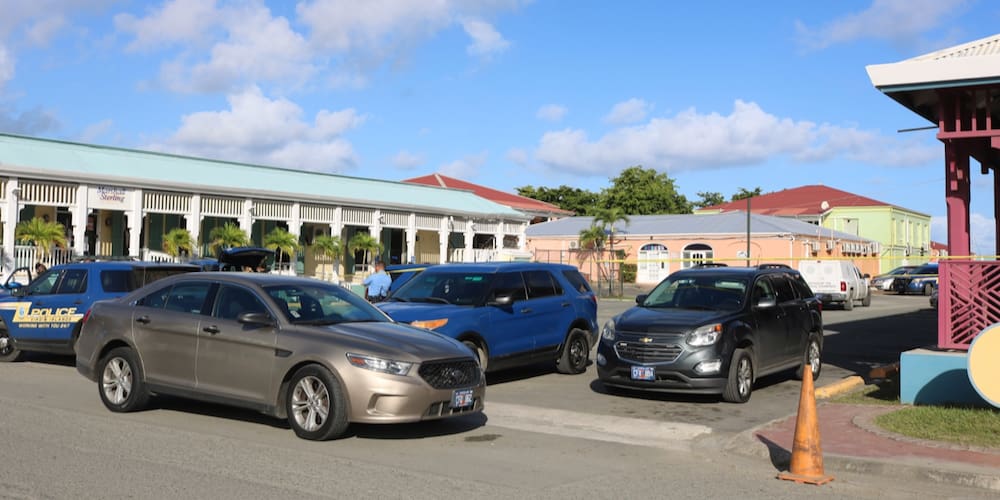 A 23-year-old man from Sion Farm on St. Croix was shot and killed Tuesday in a parking lot at Gallows Bay, the V.I. Police Department reported.
According to the police, family members identified the victim as Michael Cruz. He was the first homicide victim on St. Croix since the beginning of the year, the second in the territory according to the Source homicide list.*
Police said that at 7:05 a.m., Jan. 12, the 911 emergency call center received a report of shots fired in Gallows Bay. Officers traveled to the area and found a male with multiple gunshot wounds on the ground in the parking lot between two businesses.
Emergency medical technicians on the scene checked the victim and concluded that he did not have any vital signs.
St. Croix Chief of Police Sidney Elskoe denounced this homicide.
"Yet another family is dealing with the grief of losing a loved one to gun violence at such a young age. I am appealing to the young men in this community to put the guns down," Elskoe said.
Evidence shows that people witnessed the shooting incident. Police urged anyone with information about the incident to contact police by calling 911, the Crime Tip Line at 340-778-4950 or the anonymous tip service, Crime Stoppers USVI, at 1-800-222-3477 (1-800-222-TIPS).
*The Source homicide list is based on VIPD reports, but unlike the department's list and those in other media, the Source does not include vehicular homicides or suicides, which can lead to a difference in the number of events.
Editor's note: This story was edited after it was posted to correct the chronology of the year's homicides. The Source regrets the error.