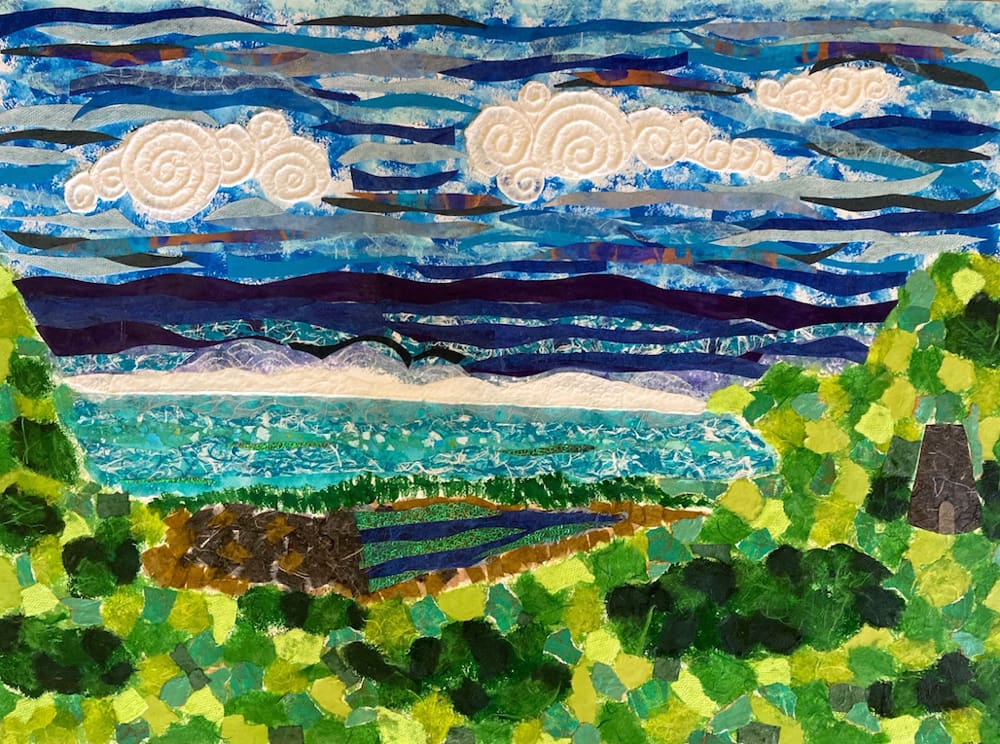 "The Art Show 2021" hosted by the Caribbean Museum Center for the Arts opens on Friday, Jan. 15, at the Strand Street location in Frederiksted and the museum's online gallery. The show will feature 65 pieces of art by 16 participating Artists Guild members.
An in-person opening reception is scheduled from 9 a.m. to 4 p.m. on Saturday, Jan. 16, at the Frederiksted museum. Reservations are encouraged with COVID restrictions allowing 10 people at one time in the gallery wearing masks and socially distancing.
A variety of mediums on display and for sale will range from oil, acrylic and watercolor to mixed media, photography, stained glass and sculpture.
The show can be seen virtually and in-person through Jan. 29.
Artist vendors will also set up in the courtyard to display and market additional artwork.
The Artists Guild's history dates back to annual shows during the Martin Luther King Jr. weekend at the Canegata Recreational Building from its founding in 2013 through January 2017.
The art shows went on hiatus after Hurricane Maria and resumed in the spring of 2018 with a new board of directors keeping with the mission: to promote the visual arts on the island of St. Croix and the artists who live and work there.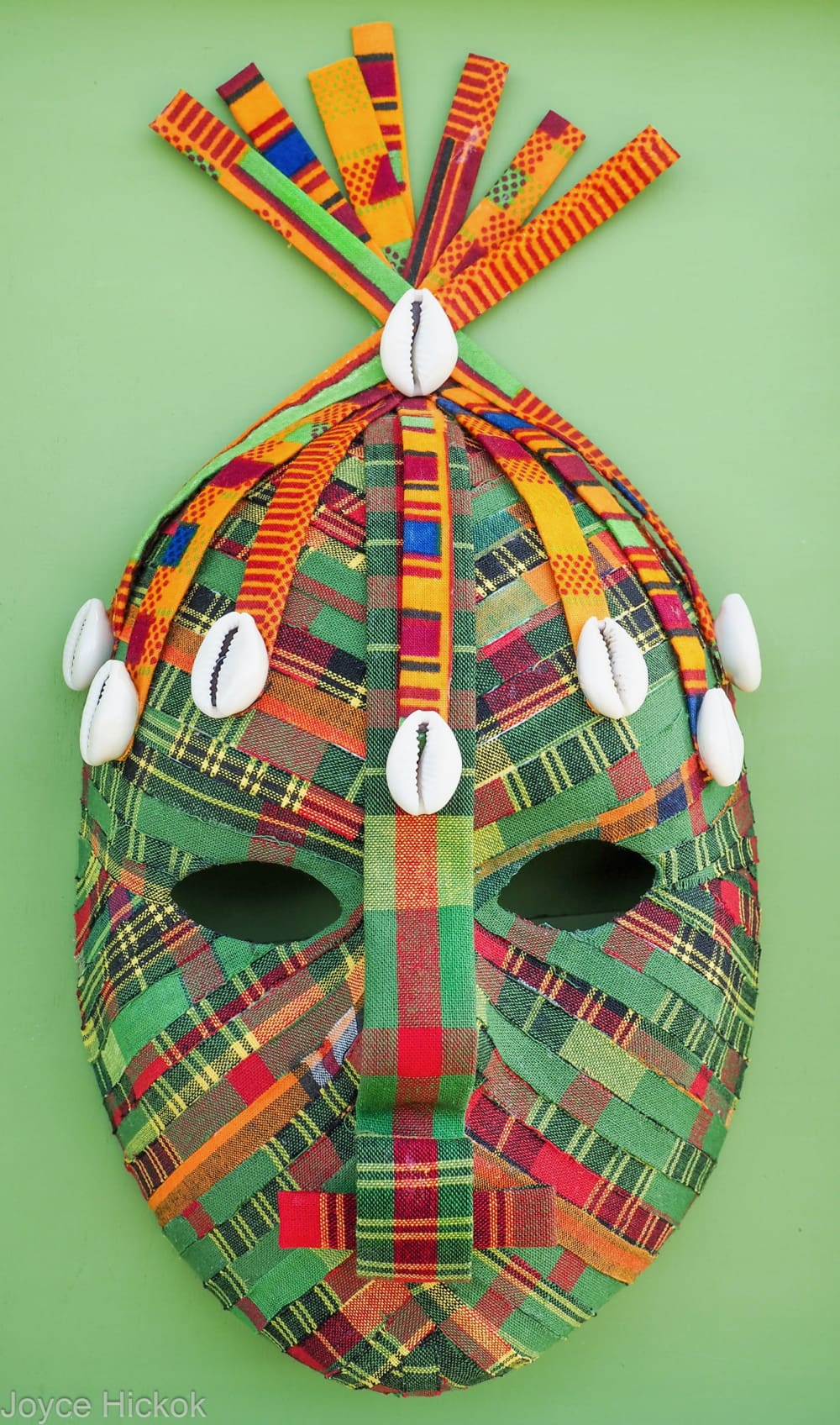 Art shows in spring and fall of 2019 and in January 2020 were offered by Guild members who create art derived from their life experiences, their travels to other countries and from the beauty and vibrancy of the colors of the island they call home.
– Artists Guild board president Cathy Booth's first career was in art education, and she worked with numerous artists through an art integration program in Montgomery County, Maryland. Her career took her to artist/teacher institutes, and she partnered with the Kennedy Center in Washington, D.C., and the Metropolitan Opera Company in New York City.
Booth's migration to St. Croix began her second career as a visual artist specializing in colored pencil and mixed media.
"Great Pond" is one of Booth's entries – a mixed media creation depicting the South Shore reservoir. "It's the view from my studio window," Booth said. "It fascinates me to see the different layers of sky, ocean, bay and pond. I did an underpainting using acrylic paint and added a collage of mulberry paper."
– Joyce Hickok "found my true home 27 years ago when I moved to St. Croix." She said the island's beauty, music and wonderful people inspire her creativity.
A photographer for many years, Artists Guild board treasurer Hickok has moved to "sculptures" of masks denoting the culture of the African countries where she's visited and lived.
"Ancestral Threads – Madras & Kente Cloth" is a Hickok creation reminiscent of her tenure as a Peace Corps volunteer.
Hickok's art can be seen in books for children, Peace Corps calendars and art galleries.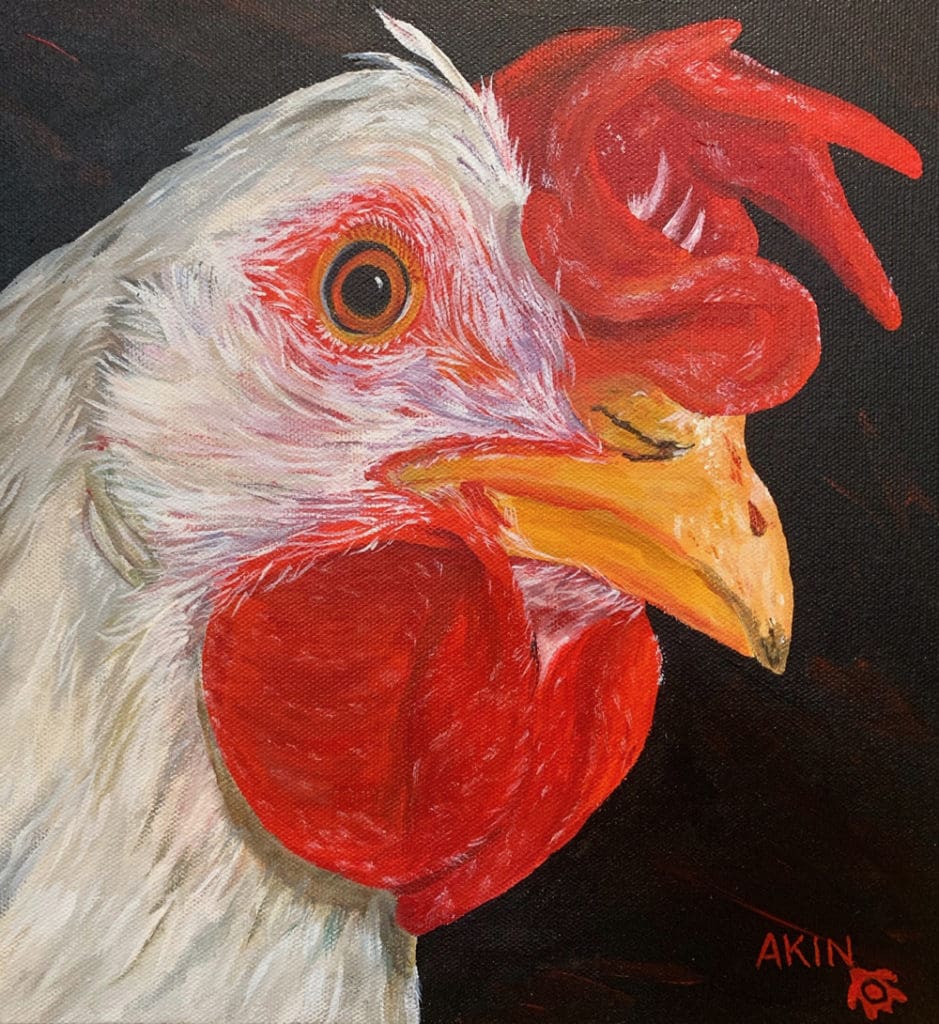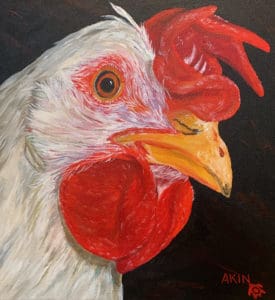 – Artist, interior designer and teacher Jane Akin will display five pieces in the show, including her acrylic painting of "Big Cock." She will market additional art at her table in the courtyard.
"Drawn to the Caribbean for its vivid colors, light and flora," Akin moved to St. Croix in 1998 to enjoy painting full-time. With a bachelor's degree in fine arts from the University of North Texas, Akin fine-tuned her knowledge of the arts, she said.
Architecture, tropical floral and fauna and water lilies are among Akin's favorite subjects. Her paintings can be found in private collections in the Caribbean, Europe and the United States mainland.
Akin offers instructions in watercolor and oil painting for all skill levels, as well as color theory. She is the resident artist for the Buccaneer Resort on St. Croix.
Artist Guild members have mentored young and aspiring artists in the community, and they have given art instructions to senior residents at Flamboyant Gardens and Genip Garden Apartments.
Patrons attending the opening reception on Saturday will be served individually plated small bites and a cash bar will be available.
Artists Guild members will show and market their art at tables in the courtyard at the reception.
Reservations can be made by contacting the museum at 340-772-2622 or on the museum website.
The Caribbean Museum Center for the Arts hours are from 9 a.m. to 4 p.m., Tuesday through Saturday.