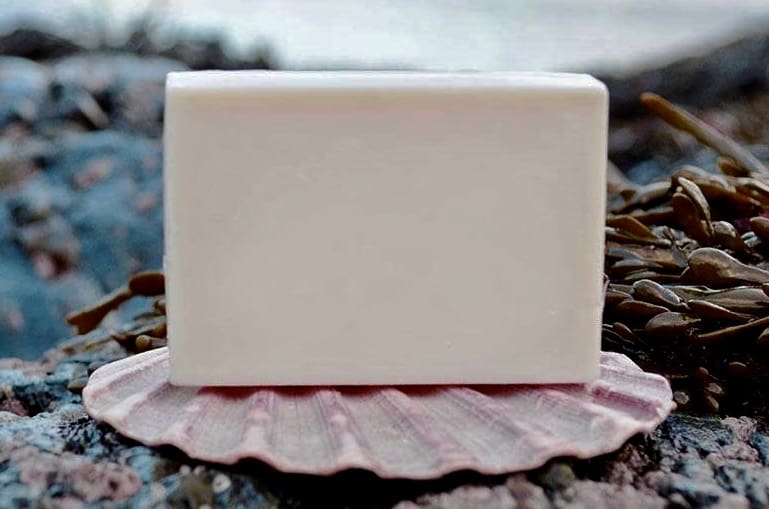 This season's holiday gifts don't have to be purchased from a large retail store or shipped into the U.S. Virgin Islands. There are plenty of affordable, memorable presents that can be acquired locally.
Here are a few local vendors worth your holiday spending: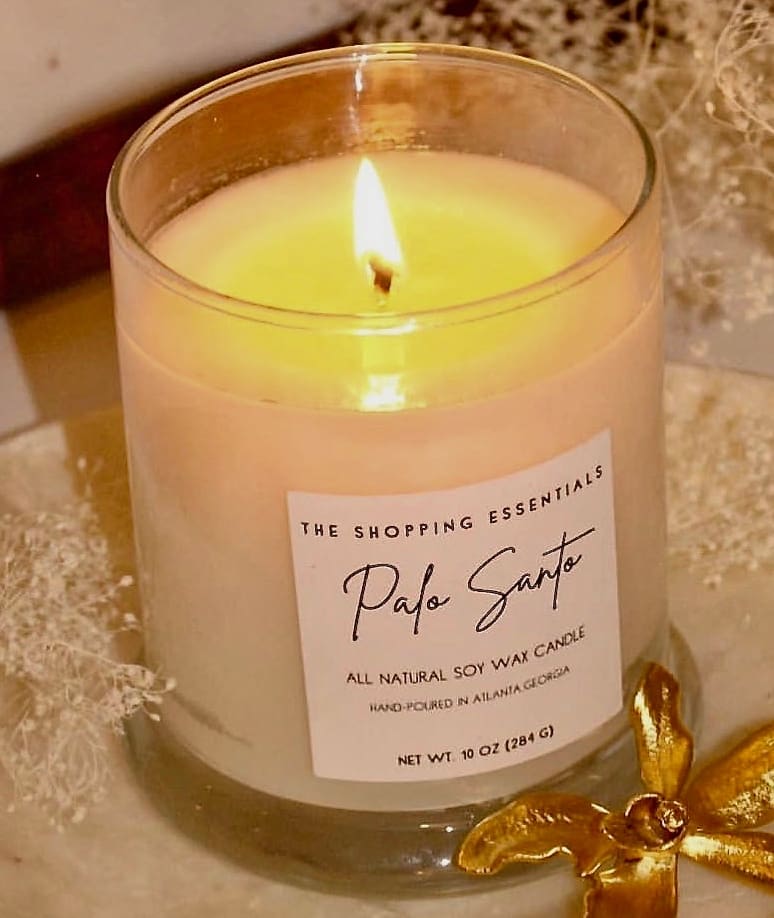 The Shopping Essentials
The Shopping Essentials has a large selection of hand-poured candles that offer a variety of familiar scents, such as mango, papaya, lemongrass or Baja blossom.
The business is Black-owned and promises cruelty-free, non-toxic, soy wax candles with enticing aromas.
Virgin Islands Creations
Virgin Islands Creations is a family-owned and operated business in the territory that creates handcrafted soaps out of a solar-powered facility. The business is dedicated to conservation and uses 100 percent recycled materials, natural ingredients and refuses to use plastic to package products.
Not only does the product make for an enchanting gift, but 5 percent of the proceeds from every bar sold is donated to the Animal Care Center on St. John.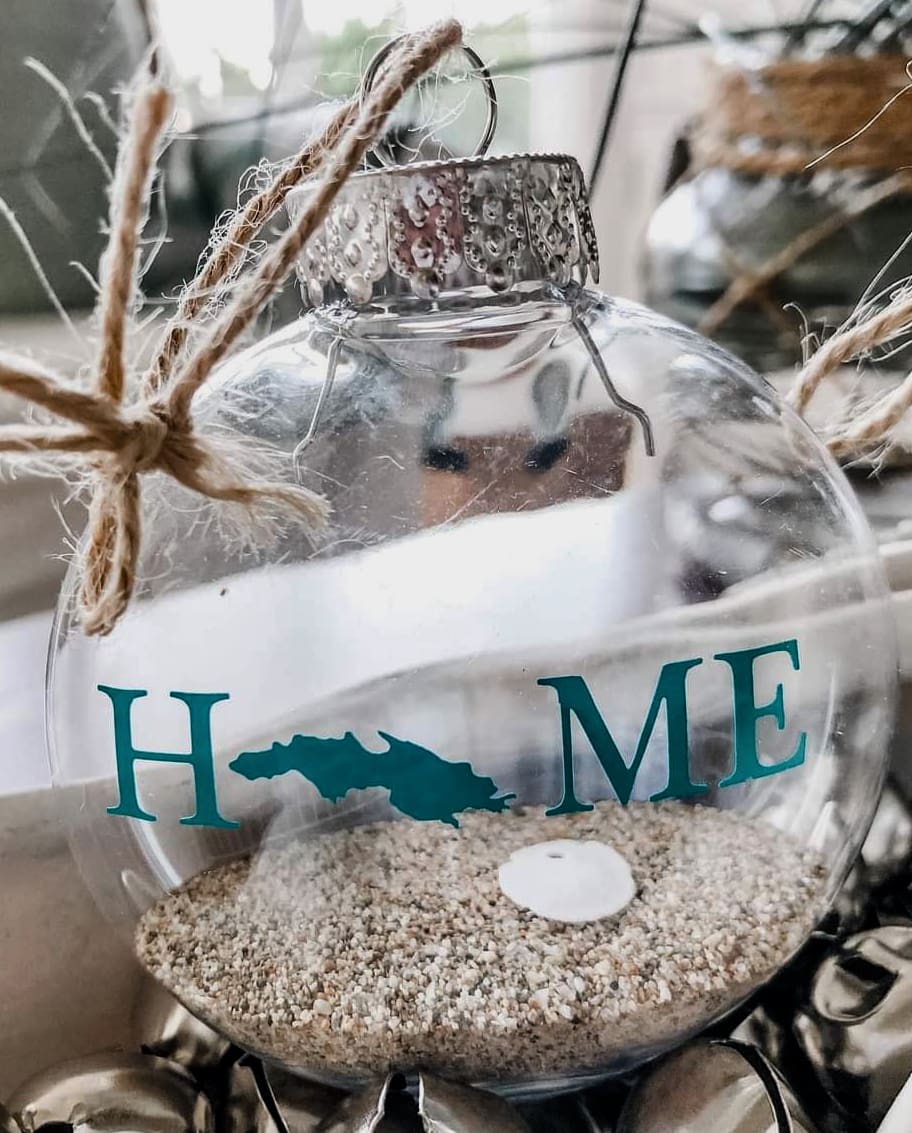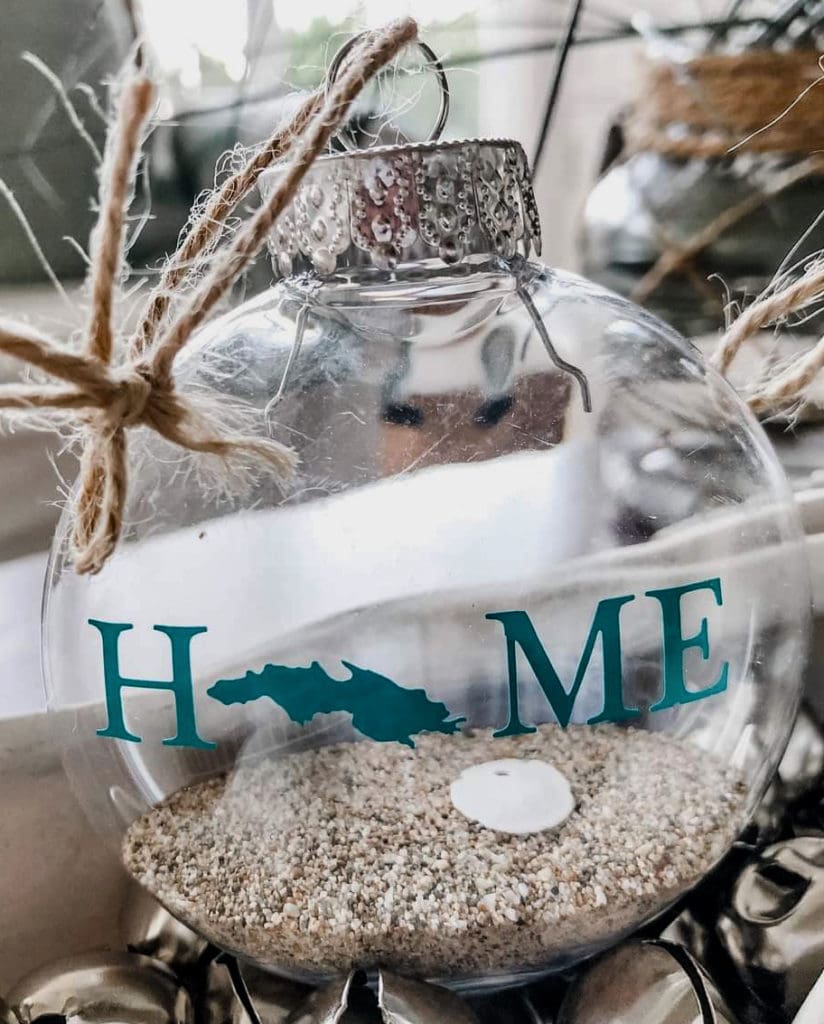 SoOSeaD
Selling children's apparel, art and home décor, SoOSeaD is the perfect vendor for something quirky and unusual.
The brand came about after hurricanes Irma and Maria hit the islands in 2017, launched with custom wood signs that are hand-painted and sanded. They now have an array of home décor and comical children's onesies.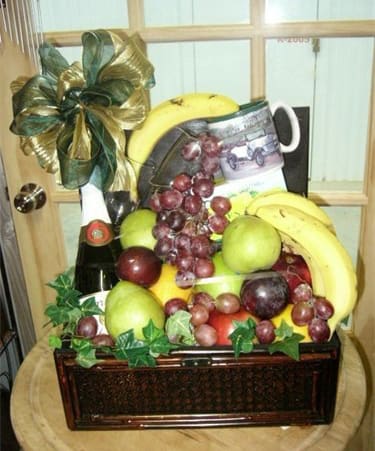 Cheryl's Gift Basket
Cheryl's Gift Basket has been bringing joy to gift recipients since 1993. Each basket is a work of art and curated to the tastes and preferences of individuals. The business does baskets for all occasions and is located in the Nisky Center.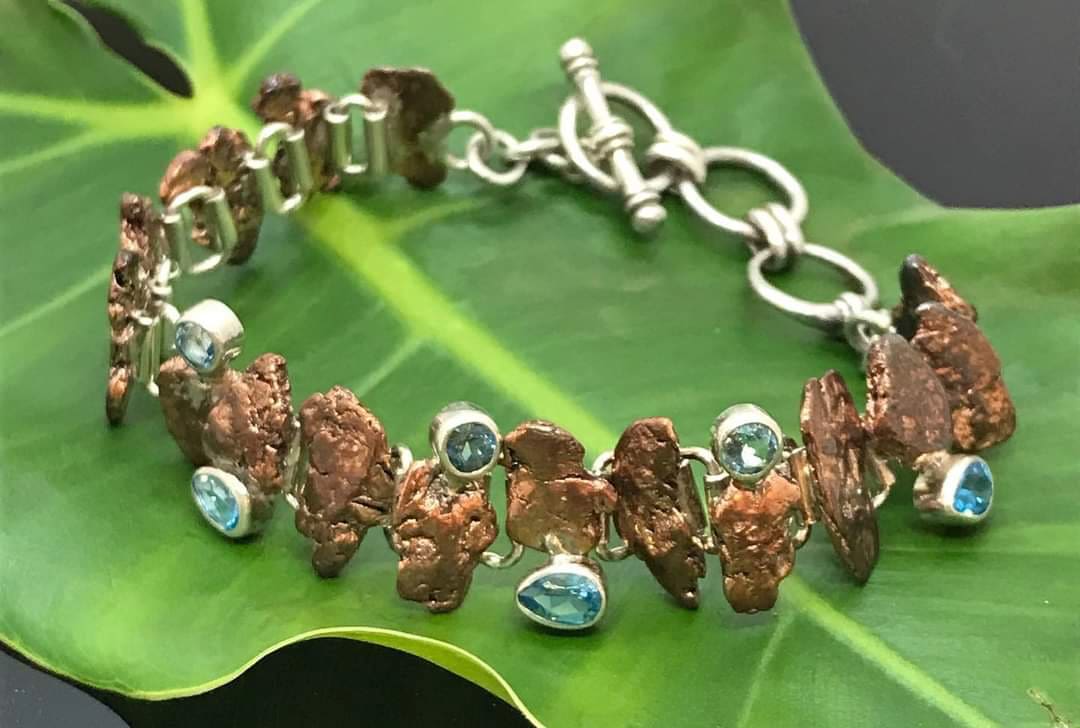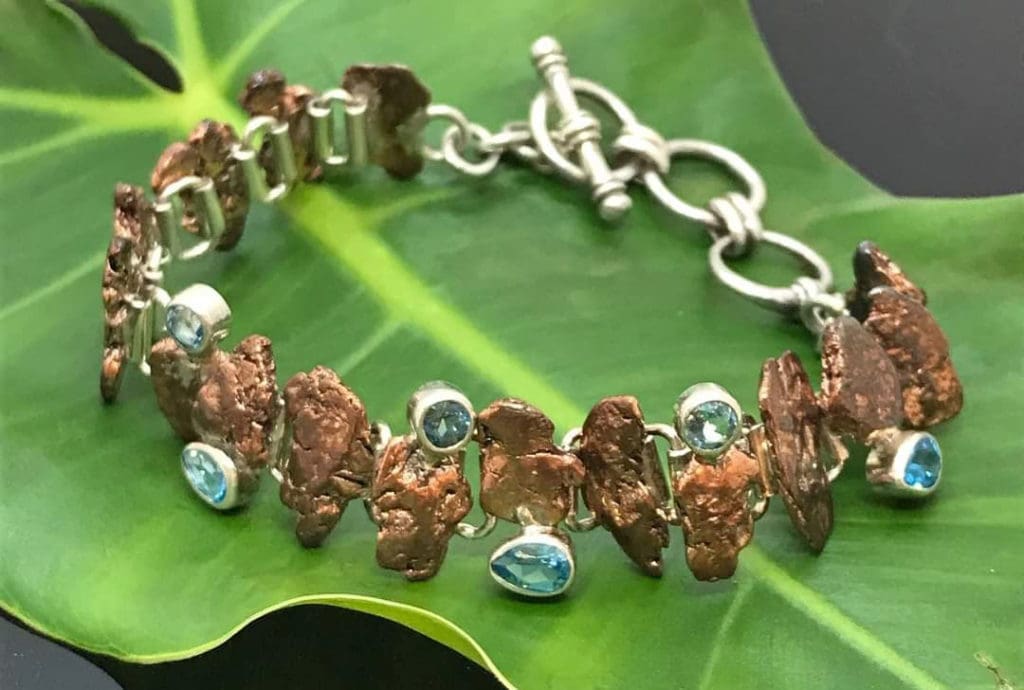 Zemi Island Designs
The sister company to Jolly Dog, Zemi Island Designs promises quality craftsmanship and timeless appeal. The business boasts local island hook bracelets and petroglyph jewelry.
Many items come from local artisans, but the business also offers an array of globally handmade items that are fair trade to help suppliers in developing countries obtain fair value for their products and establish equitable trade relationships.
The storefront is located in Coral Bay, St. John, but items are also available for purchase through the website.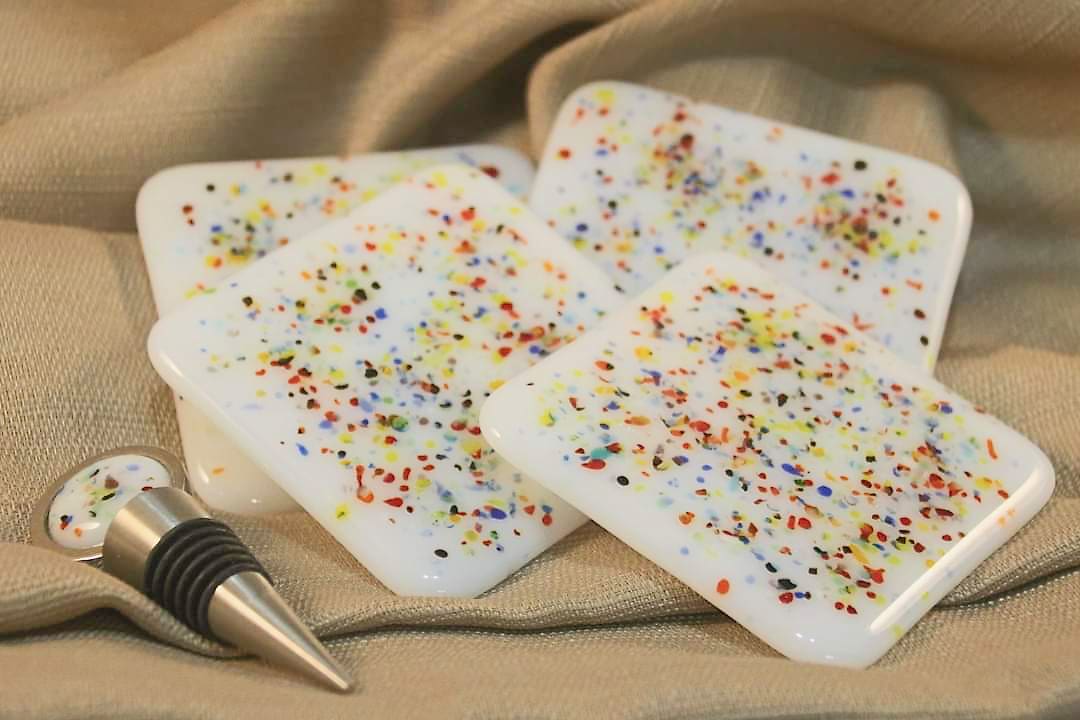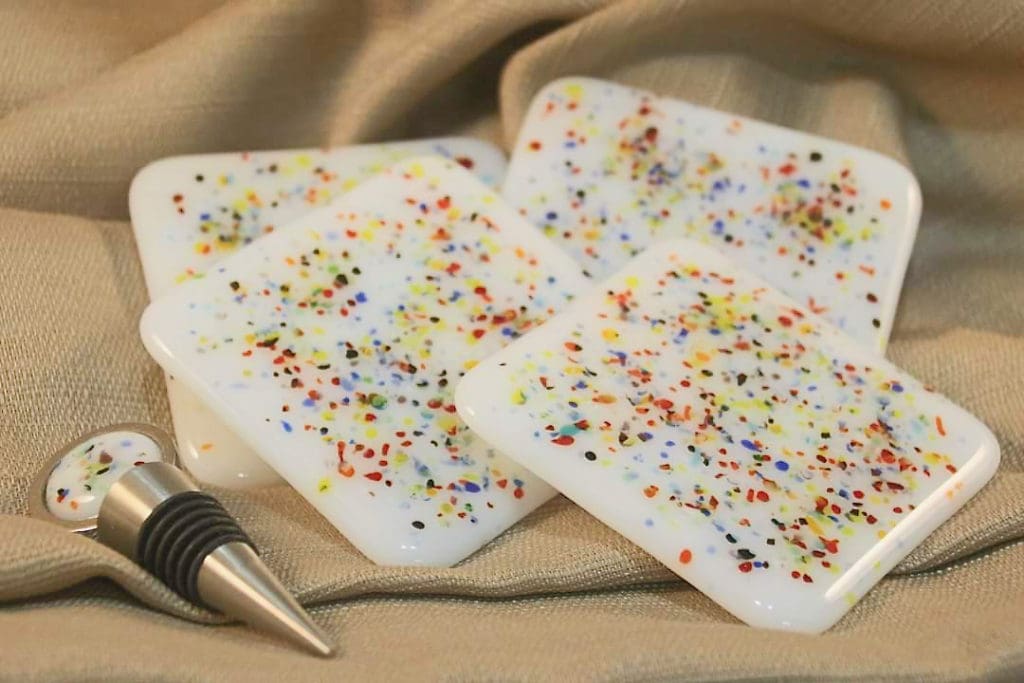 DaLaurJo
Looking for the perfect Christmas card? DaLaurJo on St. Croix is run by a mom and daughter power team. Together they create handcrafted paper items and fused glass products.
The business began in 2006 after the owner could not find a proper card for her mother, so she made one. Now the business is brimming with unique card designs, but if you can't find one you like they also create custom works.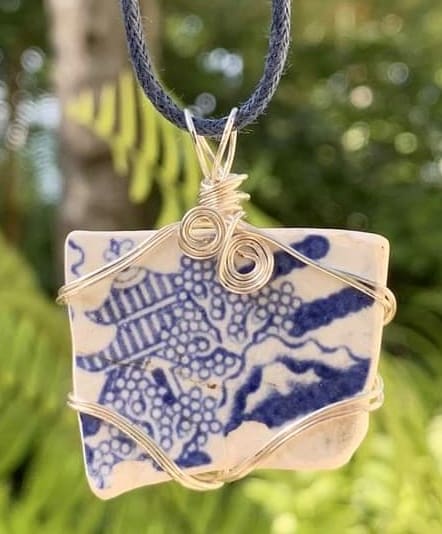 Chaney Chicks and Island Gifts
Chaney Chicks and Island Gifts first began as a pop-up shop and grew into the store it is today. The company takes chaney and sea glass found on St. Croix and turns them into works of wearable art.
Chaney, which are shards of pottery that have been swept in with the sea onto the sand beaches, can also be found while exploring old local plantations. These buried treasures come in a wide array of colors and patterns, making each handcrafted design distinctive and irreplaceable.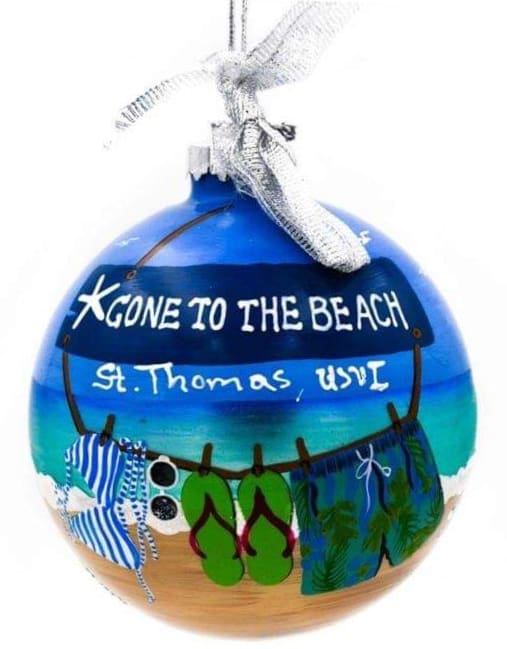 VI Traders
Entirely online, since 2001 VI Traders has sourced hundreds of items unique to the U.S. Virgin Islands.
The site has a wide variety of products, including hot sauces, books, calendars, spices, jewelry and keepsakes.
The company also offers "Island Christmas" items that include heartwarming ornaments to adorn any tree.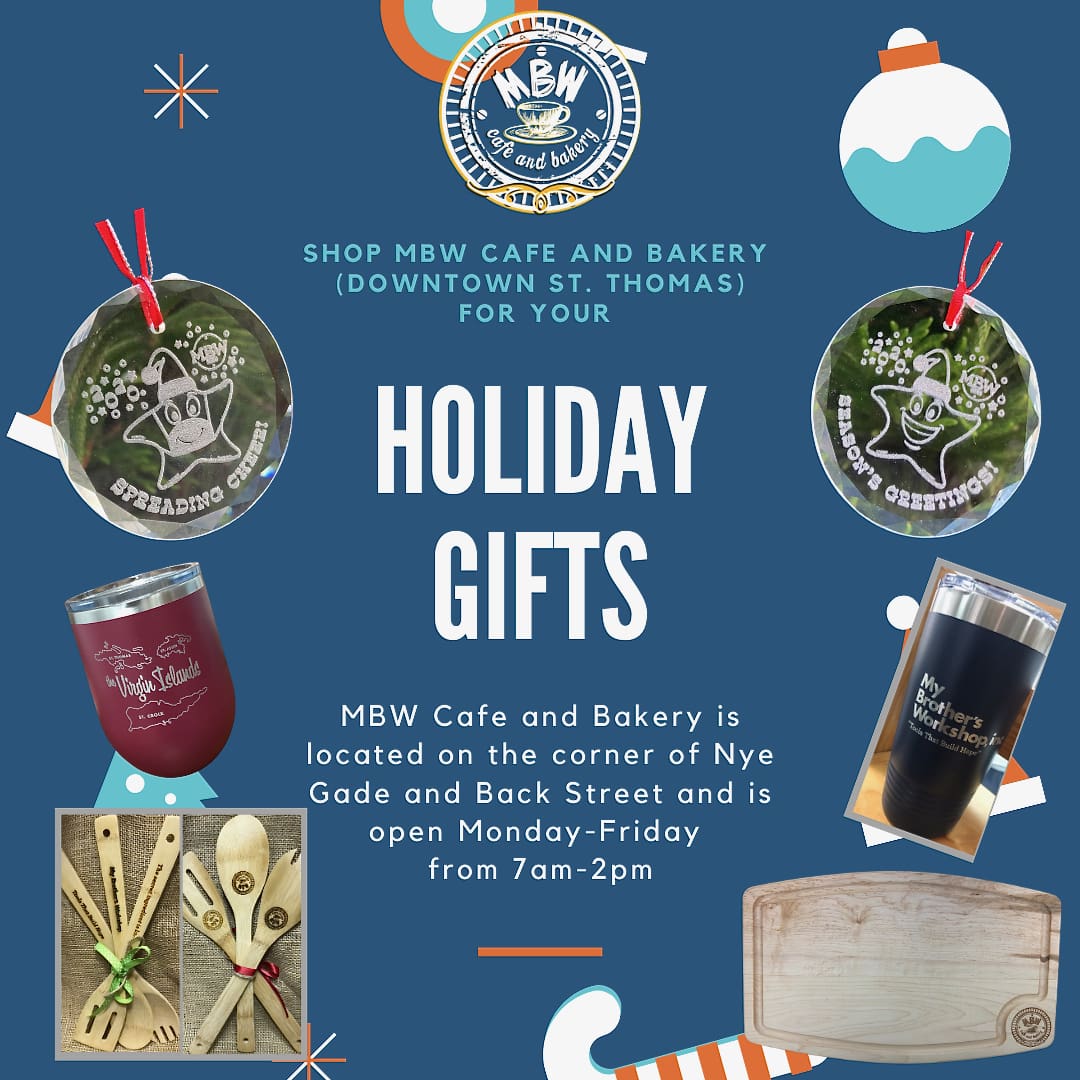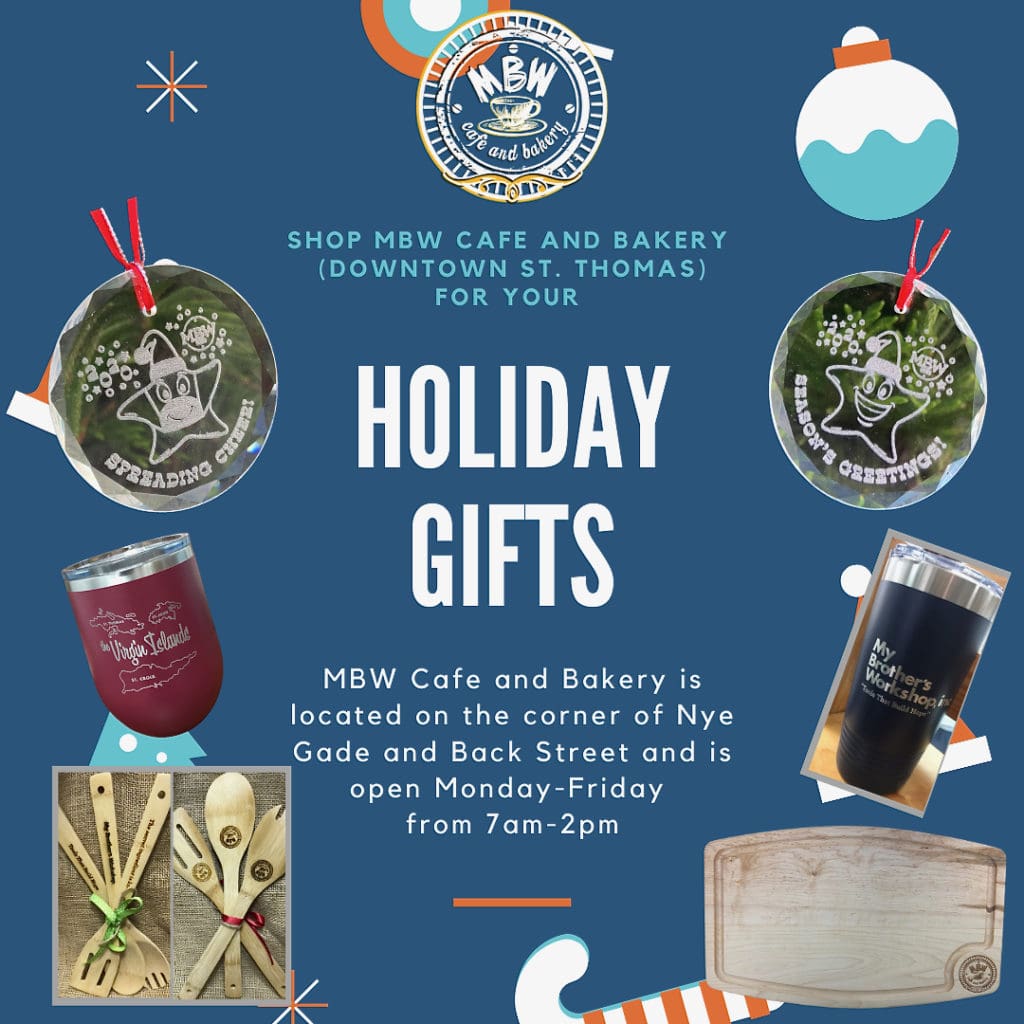 My Brother's Workshop Café and Bakery
My Brother's Workshop Café and Bakery is not just filled with delicious bites. It's also a great source for coffee cups, cutting boards and wooden kitchen utensils.
The organization works with younger generations by teaching them skilled trades. Any item you purchase within the café goes towards investing in the territory's youth.
If the person you are buying for has everything, then a donation in their name to this organization will be a gift that continues to give back.