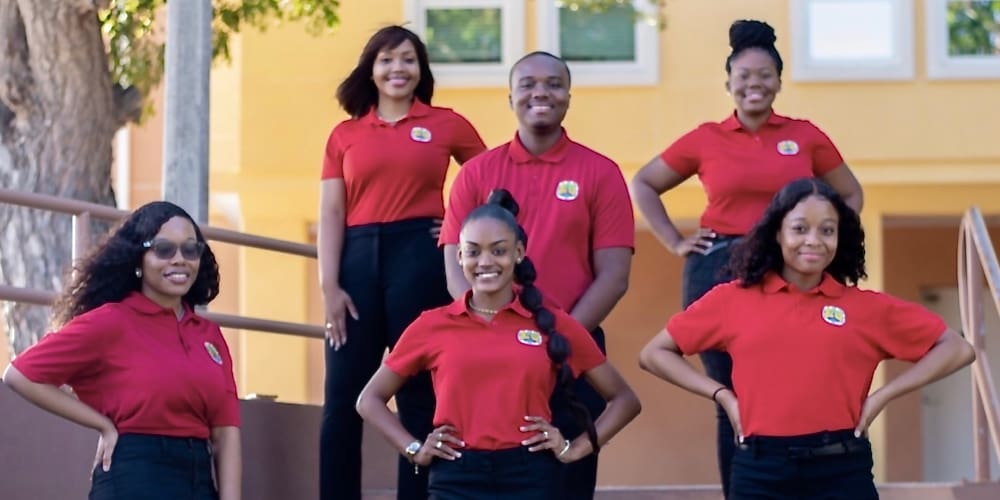 The National Association of Black Journalists welcomed its student chapter at the University of the Virgin Islands in October, opening doors to possible careers in communication, UVI students said.
The NABJ was founded by 44 men and women on Dec. 12, 1975, in Washington, D.C. It is the largest organization of journalists of color in the nation and advocates on behalf of journalists and media professionals in the U.S. and worldwide.
According to the news release announcing the chapter opening, the NABJ is committed to strengthening ties among Black journalists, student journalists, journalism educators and media professionals among many other responsibilities.
UVI Associate Professor of Communications Sharon Albert Honore is the faculty advisor to UVI's 15 NABJ members, which includes the six student executive board members and an additional nine students.
"Indeed, this is a monumental achievement for students in the communications department," Honore said.
NABJ Chapter President Maxiene Cabo and Vice President Jada Roberts said they were excited about the new chapter and what it means to them and their colleagues, and what it can mean to other aspiring communication students on the college level and those in high school.
Cabo and Roberts are St. Thomas natives, and both graduated from Eudora Kean High School – Cabo in 2013 and Roberts in 2017. Cabo is a 2020 UVI graduate and Roberts will graduate in May 2021.
"It means a lot to us that we are the only NABJ chapter in the Caribbean and the first student chapter at UVI," Cabo said. "It opens a lot of opportunities for students."
The NABJ chapter is a pathway for those who want to get into communications. By being a member of the organization, students have an advantage in obtaining scholarships and internships and are privy to regional and national conventions, she added.
With a major in humanities and a concentration in English and communications, Cabo was editor-in-chief of the UVI online newspaper, "The Voice."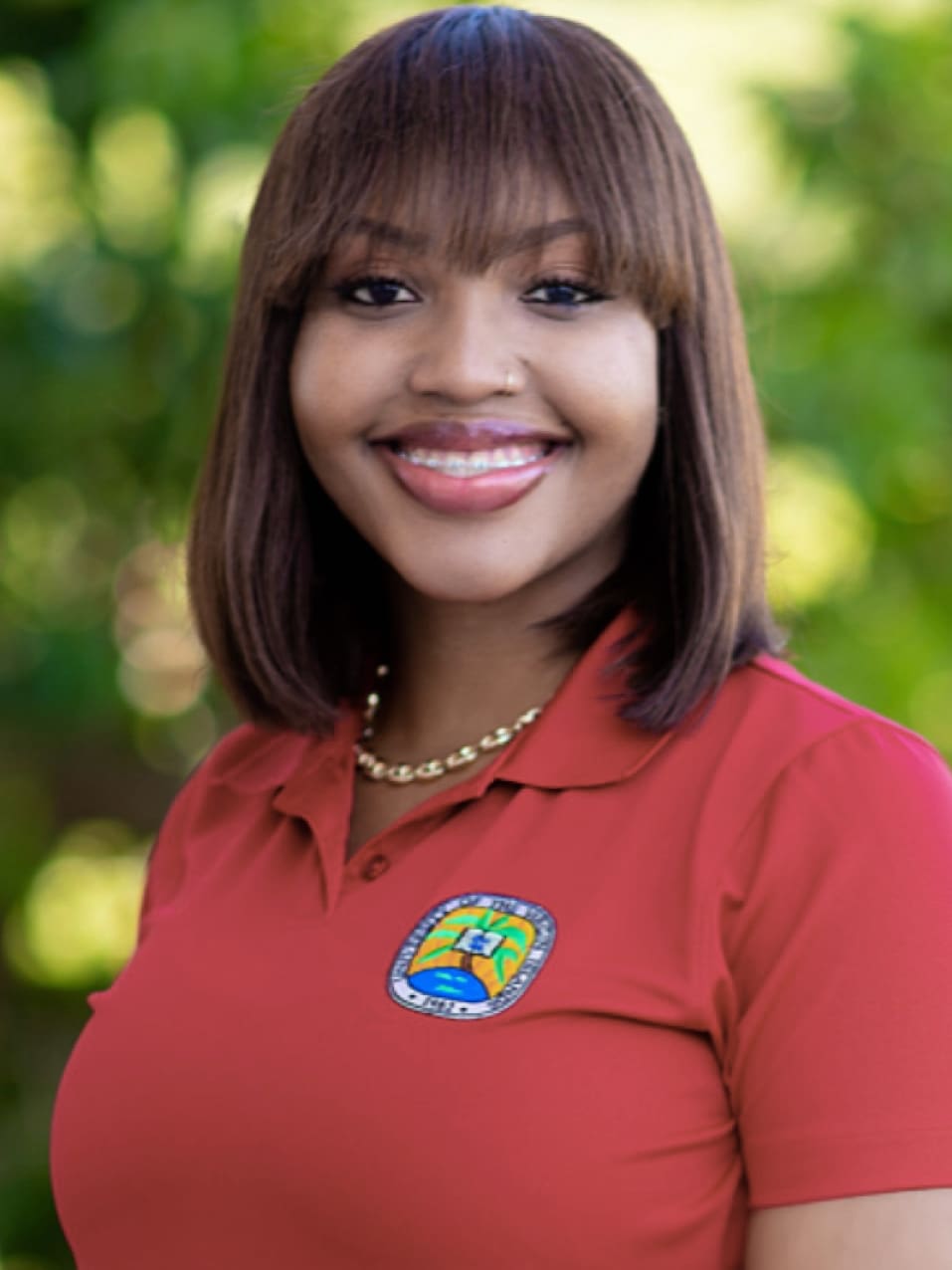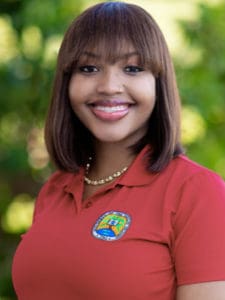 "I was really deep into journalism in school, writing a lot of articles for 'The Voice' and managing the website. Dr. Honore was always pushing me to do more things when I told her I was interested in journalism and reporting. She thought going to the conference was the perfect way to get my feet wet," Cabo said.
Cabo credits Honore with assisting her in the three-day NABJ Miami Convention in 2019. Honore advised Cabo and two other UVI students about the Department of Tourism's sponsorship for communication students to attend the convention.
"We were given a 'free ride' for an amazing experience," Cabo said. "Since then I was hooked on journalism."
"We stayed at luxurious hotels and met some of the reporters. I met journalist/commentator Roland Martin. He is an amazing person," Cabo said.
"We got to meet and talk with so many people, and we went to top events. It was so refreshing to be around people who looked like me and knew the struggle and what it took to get into the industry," Cabo said. "They were all so helpful. They willingly gave us their cards and gave us advice. They told us to email them and call them if we were in their city."
Attending the conventions allows a participant to be recruited by the top media, such as CNN, ESPN, the New York Times and the Washington Post, Cabo said.
"We may be a fairly new chapter, but we have a lot of ideas in the making," Cabo said. "We can let high schoolers know communications can be a very fruitful career for them to be in."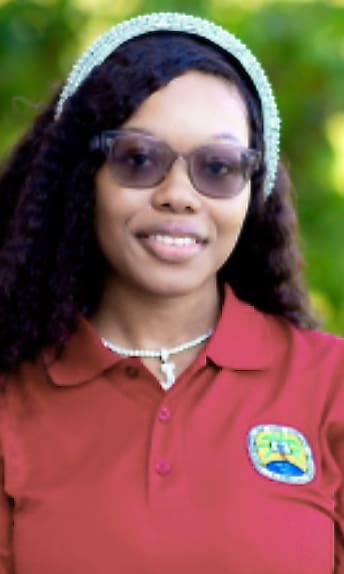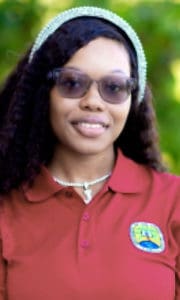 Roberts said she can vouch for the fruitfulness of the communications field. With biology as her major, she took a communications class and it was Honore who helped her blossom into writing.
"Dr. Honore helped me find my true voice," Roberts said.
Roberts began writing research papers for biology. She writes grants and has written many press releases, created videos and hosted Zoom sessions for amateur and professional dancers, she said. Her press releases are posted regularly in the V.I. Daily News.
"I find that our chapter is empowering me on my journey as a Black female journalist. I am inspired by the legendary Black investigative journalist Ida B. Wells and by Black television broadcaster Robin Roberts, whom I grew up watching," Roberts said.
Roberts and Cabo agreed that the field of communications has opened up to women and women of color, giving them the ability to voice and express knowledge and opinions about their culture and of those they write about.
Roberts said having this chapter in the V.I. will encourage students to know they have a support system behind them; they should have no fear of stepping into the world of communications.
"Many people have no idea that photography, journalism and radio, to name a few, are viable careers in communications," Roberts said. "With us having the chapter and being the connection to the NABJ organization, students can see how prolific communications can be as a career and how people of color can excel."
Cabo's student work in communications and her UVI graduation garnered her a probationary position as a writer with the V.I. Consortium since May.
Roberts has channeled her zest for communications into a minor with her biology major.
Information about the NABJ, including information on joining, is available on the group's website.