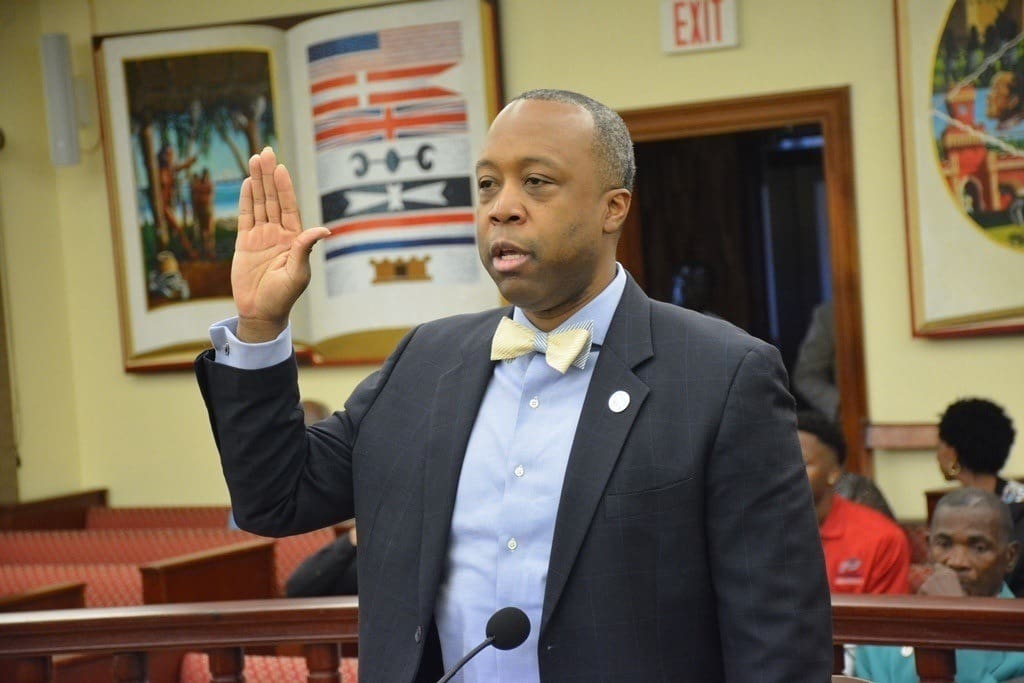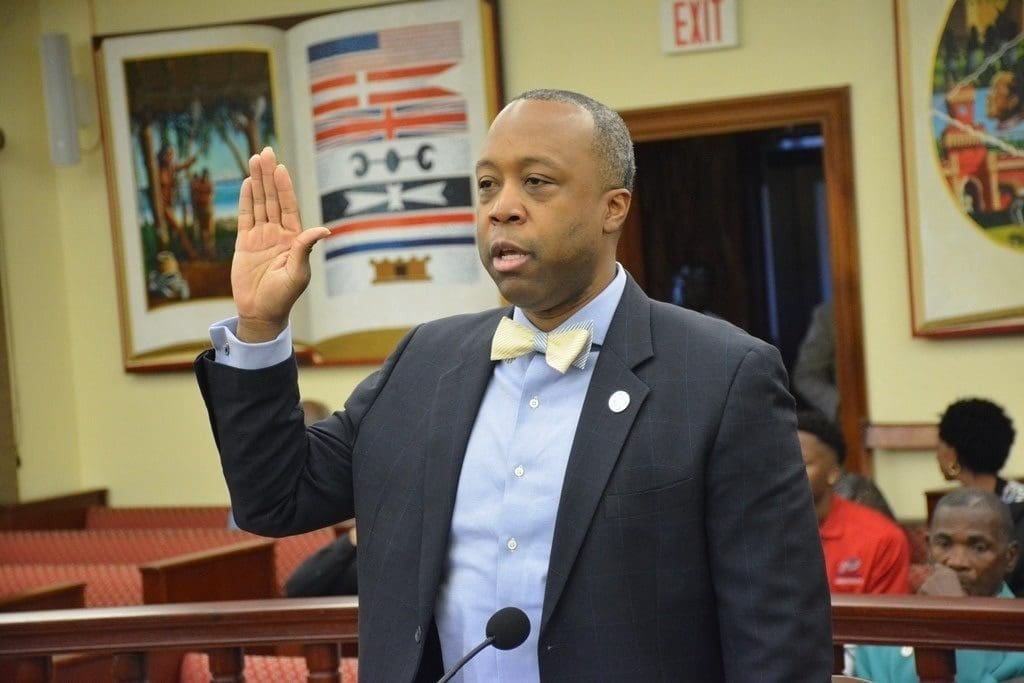 The Bryan administration will seek reimbursement of $109,500 that former Department of Finance Commissioner Kirk Callwood recently doled out to staff members in addition to their regular compensation.
That largess cost Callwood his job at Finance as well as his position as executive director of the V.I. Public Finance Authority, according to a Government House release. While the release noted there was money in the Finance Department budget to cover the "stipends" and said they were "an effort to recognize employees," it also stated that they were not "previously approved." Gov. Albert Bryan Jr. asked for Callwood's resignation and received it on Monday.
In a written response Wednesday to questions from the Source, Government Communications Director Richard Motta Jr. revealed the dollar total of the payments and said the administration will seek reimbursement.
The money went to 37 employees, Motta said, but he was unable to say whether it was distributed equally. The payments were made within the last two weeks.
The episode takes place against a backdrop of a long-faltering V.I. economy and recent austerity measures taken to try to fend off financial collapse as the COVID-19 pandemic threatens to destroy the territory's tourism industry.
It also bumped headlines with the Bryan administration's announcement this week that it has made progress on its "Vision 2040" initiative, a move to design a 20-year economic development plan for the territory.
Motta said Callwood's removal will have "no effect" on that project.
Despite the key role the commissioner played on the administration's financial team in general, he apparently was not a prominent participant in Vision 2040. The lead government agency on that project is the V.I. Economic Development Authority. And as announced on Tuesday, the government has hired a consultant, a Florida-based firm called Camoin 310, to work on the long-range plan.
Callwood was in his position for less than two years. Bryan nominated him in January 2019, and he was easily confirmed by the Legislature that spring.
His background was in the private sector. He worked as the chief operating officer at International Capital Management and in a similar capacity at Viya telecommunications.
He did not respond to an email from the Source seeking comment.
The government release quotes Bryan saying he is grateful for Callwood's service. "He was a valued member of our financial team and an integral part of the success in fiscal management that we have had to this point. I wish him well in his future endeavors."
The resignation, however, was "effective immediately." Assistant Commissioner Clarina Modeste is now the acting commissioner of Finance.