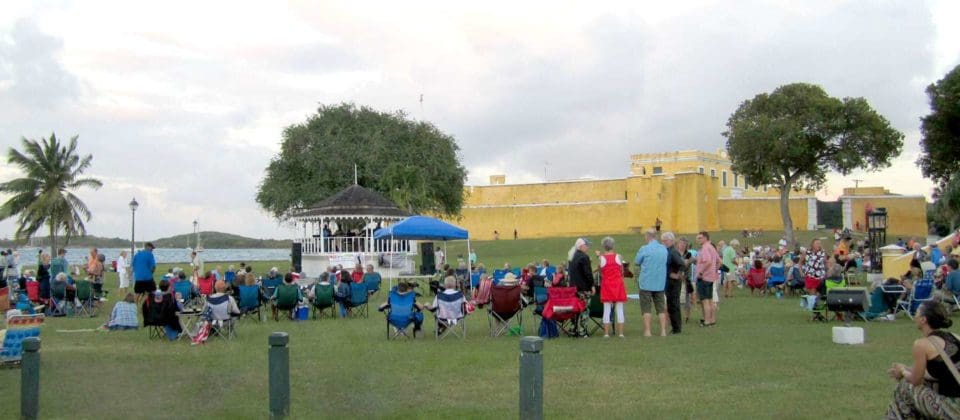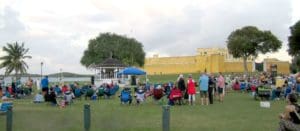 On Friday, Health Commissioner Justa Encarnacion issued a Public Health Order prohibiting live bands at outdoor events and clarifying guidelines for DJ performances as well as food and alcohol sales.
The order prohibits live bands at outdoor events from Saturday, Oct. 10 through Friday, Nov. 6 and sets parameters for DJ performances.
Commissioner Encarnacion issued the order on Thursday, Oct. 8, and Governor Albert Bryan Jr. affirmed it with his signature on Friday, Oct. 9.
According to Commissioner Encarnacion:
Gatherings that exceed 50 persons, including, but not limited to, political campaign events or meetings, concerts, parties, cultural events and other gatherings are prohibited.
Gatherings of less than 50 persons shall be allowed but must observe all social-distancing principles and the wearing of facial coverings, in compliance with all mandates of the Sixteenth Supplemental Executive Order issued by the Governor of the Virgin Islands on Sept. 8 as amended and supplemented.
Single person DJ performances shall be allowed within the parameters of this Order and the Sixteenth Supplemental Executive Order. The DJ must be set up with a minimum space of ten feet between the DJ and patrons/attendees using social distancing principles.
Pursuant to Virgin Islands law and this order, the sale of food is prohibited without a current health card.
Pursuant to VI Law and this Order, the sale of alcohol is prohibited without a current liquor license issued by the Department of Licensing and Consumer Affairs or a special permit issued by the Commissioner of the Police Department.
Violators may be penalized as follows:
$1,000 per participant for violation of the mass gathering prohibitions
$5,000 per organizer of any mass gathering that violates the prohibitions
The immediate closure of the event
All public health orders are available at the Department of Health website at doh.vi.gov.