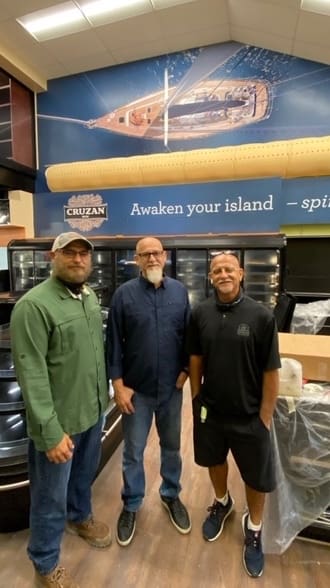 Moe's Fresh Market, St. Thomas' locally-owned-and-operated chain of upscale grocery stores, will open its third storefront on Friday, Oct. 9, at The Shops at Yacht Haven Grande, offering a new face to the island's gourmands, oenophiles, sailors, yachtsmen, charters and provisioners.
The island's go-to gourmet grocer will fill the neighborhood vacancy left behind by Gourmet Gallery, which never reopened after the 2017 hurricanes. The new storefront sees Moe's expanding beyond its well-established presence in Red Hook and on Charlotte Amalie's waterfront.
"The opening of our latest Moe's Fresh Market at IGY's Yacht Haven Grande underscores our desire to serve the community even better, and in particular the territory's charter yacht industry and it's guests, with the finest and freshest foods and ingredients," said Willie Hamed, vice president of Demah, Inc., doing business as Moe's Fresh Markets.
Hamed said the impetus for the new project came after "hearing positive responses and feedback from our local customer base as well as the yachting community."
"We decided YHG would be best suited for us to deliver Moe's brand of products and service," Hamed said. "Moe's YHG will be similar to our existing stores, with thoughtful adjustments to YHG's specific area."
Yacht Haven Grande services the island's yachting and charter industries, and Moe's has already made a big splash with its newest outlet. The Virgin Islands Professional Charter Association has named the company official provisioner and caterer of the 2020 USVI Charter Yacht Show, which is scheduled for Nov. 12 through 15. Returning the favor, the grocer is one of a baker's dozen of sponsors of the event.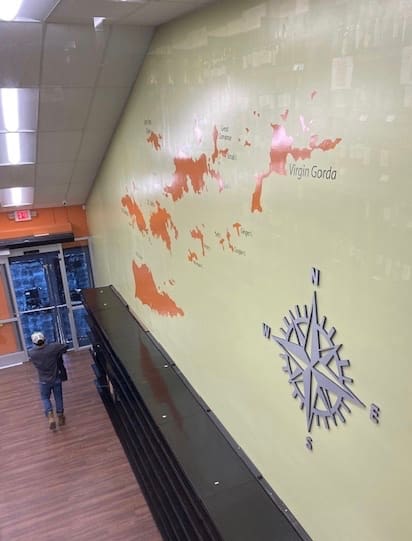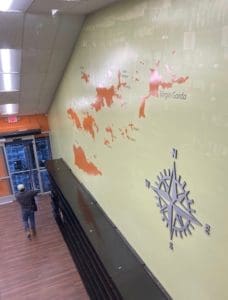 A V.I. Professional Charter Association news release said Moe's will cater individual lunches and dinners, including meat and vegetarian options, in pre-packaged, compostable containers. Oriel Blake, the Charter Association's executive director, lauded Moe's for being "receptive and adaptable [in converting] all dining from buffet service to individually wrapped, compostable takeout containers," as pandemic precautions. Moe's will also host small group tours of its store to build a relationship and rapport with the industry.
The recently remodeled storefront is large and spacious. The decor acknowledges the demographic it will increasingly cater to – sailors and yachtsmen – as evidenced by the two large murals in the interior entryway: a sailboat viewed mast-down and a map of the Virgin Islands and surrounding waters, complete with a nautical compass rose.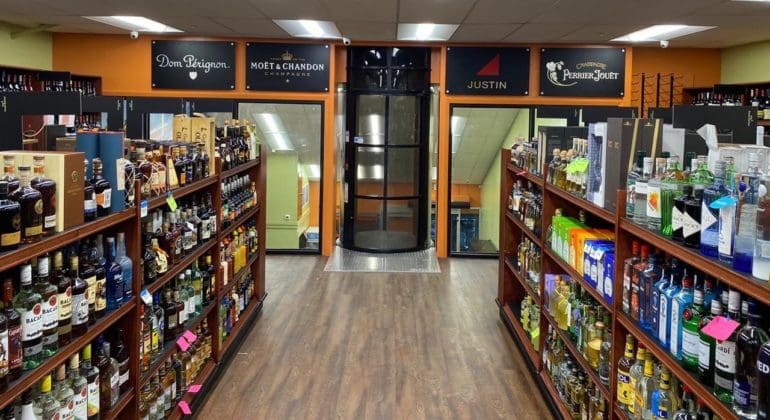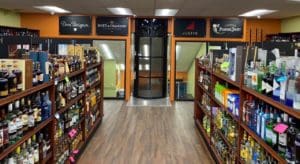 The store features a large wine cellar and a tasting room, accessible by elevator, that will see regularly hosted events. Moe's signature selection of its StoneHouse Cellars allows patrons and provisioners to buy bottles of wine from around the world. Additionally, the deli features Moe's signature selection of StoneHouse Subs. The full-service meat department features Boar's Head offerings. A bakery offering fresh, daily-baked goods rounds out the gourmet shopping experience.
The Charter Association news release also said that Moe's services, "such as catering to special ingredient requests, online ordering and marina delivery, means crews can partake of prompt provisioning and clients are assured of savoring the exquisite cuisine prepared by chefs aboard the U.S. Virgin Islands-based luxury boutique charter yacht fleet." Catering requests can be fulfilled within 24 hours.
The expansion to Yacht Haven Grande reflects its continued dedication to St. Thomas, the family said. The business was established in 2014 when it opened its first storefront in Red Hook. Its second store opened on the waterfront shortly thereafter. The company supports the local economy and promotes local health via its promotion of "Buy local, fresh and organic." Virgin Islands and regional Caribbean farmers contribute to the supply of fruits, vegetables and herbs.
The business is committed to the environment via its "going green" campaign as it recycles nearly all of its cardboard and plastic, according to the VIPCA news release.
Moe's mission is to "proudly serve our Virgin Islands community and our guests," Hamed said.
The chain has more than 4,000 Facebook followers.
Moe's is online at moesvi.com. Those interested can take a virtual tour of the interior of Moe's Yacht Haven Grande storefront via the promotional video on its Facebook page.