The following stories are part of a series highlighting experiences with systemic racism on the U.S. mainland. Some of the stories have focused on Black men and women who grew up in predominantly Black communities in the Caribbean. The following are the stories of Black people who were born on the mainland and later established roots or came to live in the Virgin Islands.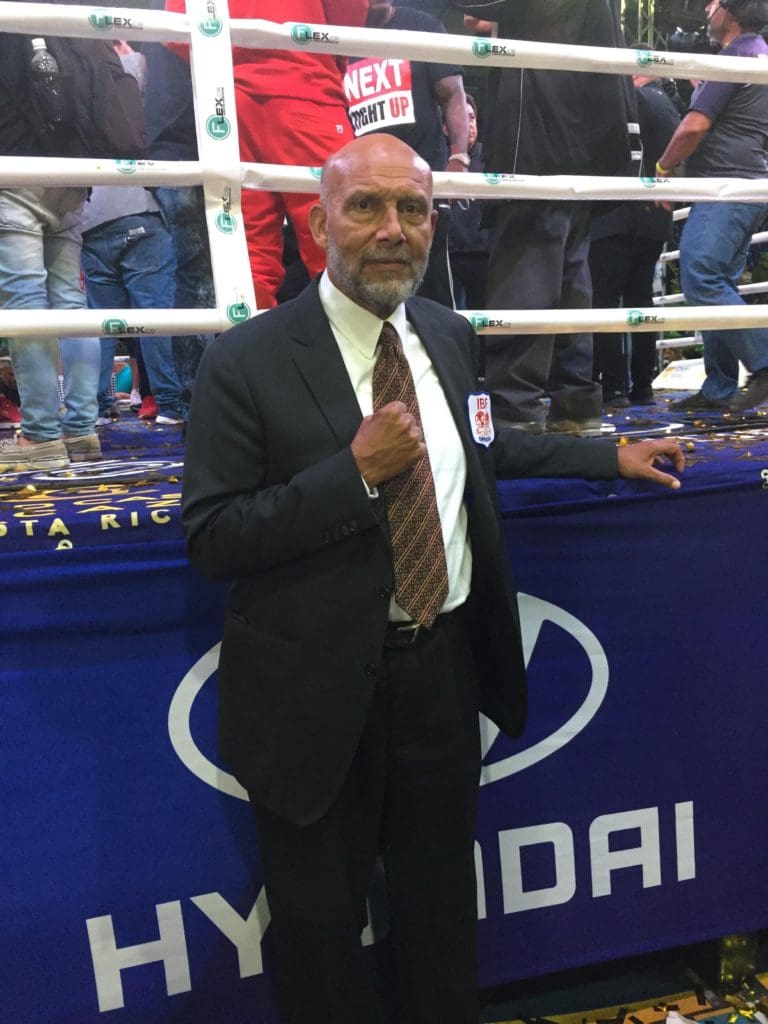 Frank Jackson was born in Westfield, New Jersey – a bedroom community of New York City – and grew up there without much overt racism to deal with. He says of his childhood in the mostly white community, "It was a much gentler time."
Even though he was aware of not being welcome at "private" swimming pools, it would take a few face-to-face startling encounters with racism for him to awaken to the outright bigotry that softly surrounded him.
The first was when he was five or six years old.
"We lived on a dead-end street with a vacant lot at the end." The neighborhood was integrated, he says. He played with six or seven kids regularly. Some white, some Black. They were his friends, he thought.
One day, one of the white kids suggested they play "cowboys and Indians." Jackson says, "I was naive." So, when one of the white kids told him, "Okay you be the Indian," he accepted his role as a matter of course. "The Indians were the bad guys."
The next thing he knew, he was tied to a tree that grew in the field where their routine games took place, and his friend was yelling, "I've got a nigger tied to the tree."
Jackson's mother, hearing the shouting, came out and "chased them away," Jackson says, and that's when he got "the talk" about the word and its racist roots. But he was still so young it didn't mean much.
A few years later, however, the larger context of racism his mother had tried to explain took on a new meaning.
"My parents were golfers." Once a year they would drive to Miami to play on the Doral golf course." He says it was a weekend once a year as he recalls that Black golfers were welcomed. He was around 10 years old.
Somewhere in the South – maybe North or South Carolina, he recalls, the family pulled off the highway for a bite to eat.
Shortly after they had seated themselves, "the waiter comes over and says, 'we have another area in back where you might be more comfortable.'"
Jackson's mother, who was naturally more assertive than his father and aware of what was going on by this point said, "I am comfortable right here."
His father, who Jackson says, "didn't want trouble," got up and moved, and he and his mother followed.
Then, he recalls, "they put us behind a screen."
His mother refused to eat.
It was when they were leaving that Jackson noticed the signs for colored drinking fountains, bathrooms and even newspaper dispensers. It was the early '60s. "We were in the segregated South."
Some time later down the road, even deeper into the South, they stopped for gas. His mother asked the attendant if there was a bathroom she could use.
"You have to go up the hill," he replied. Up the hill turned out to be a Black bar and restaurant.
His mother was guided through the establishment to the back door where there was an outhouse. "She was not about to use the filthy outside bathroom," Jackson remembers. What he remembers even more vividly was his mother having to squat in the bushes somewhere down the road to relieve herself.
It would be several years later before Jackson would encounter prejudice up close and personal in his hometown.
As an athlete in his teens, Jackson says he was always popular and part of his mostly white community. "I had white friends and Black friends."
But the veneer of friendship, he says, went only so far. He was having a blast at a particularly memorable high school dance, rockin' and rollin' to the music of the '60s and '70s with his mostly white female classmates. But when the tempo changed, Jackson found that his friends' acceptance of him changed with it. "A slow dance came on and I asked a white girl to dance. She said 'no.'"
College was different. "I was the first-generation recipient of the Civil Rights Movement; after the death of Martin Luther King, the benefits flowed."
Later, he says, the doors would swing closed again. Meanwhile, at Yale, he was given all the support he needed to succeed. He says Yale was second only to Harvard as to the number of Black students they admitted. "And if they admitted you, they made sure you got through." And he did. "It was a happy time."
Georgetown law school, not so much. "Georgetown built a reputation on how many didn't make it," he says. "The Ivory Tower was over." It wasn't that he felt any kind of racism at Georgetown. There were plenty of other Black students and he got a good education. The difference was, "If you needed money, they told you to call home."
Meanwhile, Jackson had won a cruise to St. Thomas when he was in college. He remembers well taking a safari with his then-girlfriend to Magens Bay.
"I knew I would return."
He was toying with the idea of joining the Peace Corps, but "my only skill was law." He went home to Westfield for a year and clerked for a judge. But he never lost his urge to "live outside the country."
So, in 1977 he returned to St. Thomas and took a job with Legal Services.
"Forty-three years later I am still here," he says. "I love it."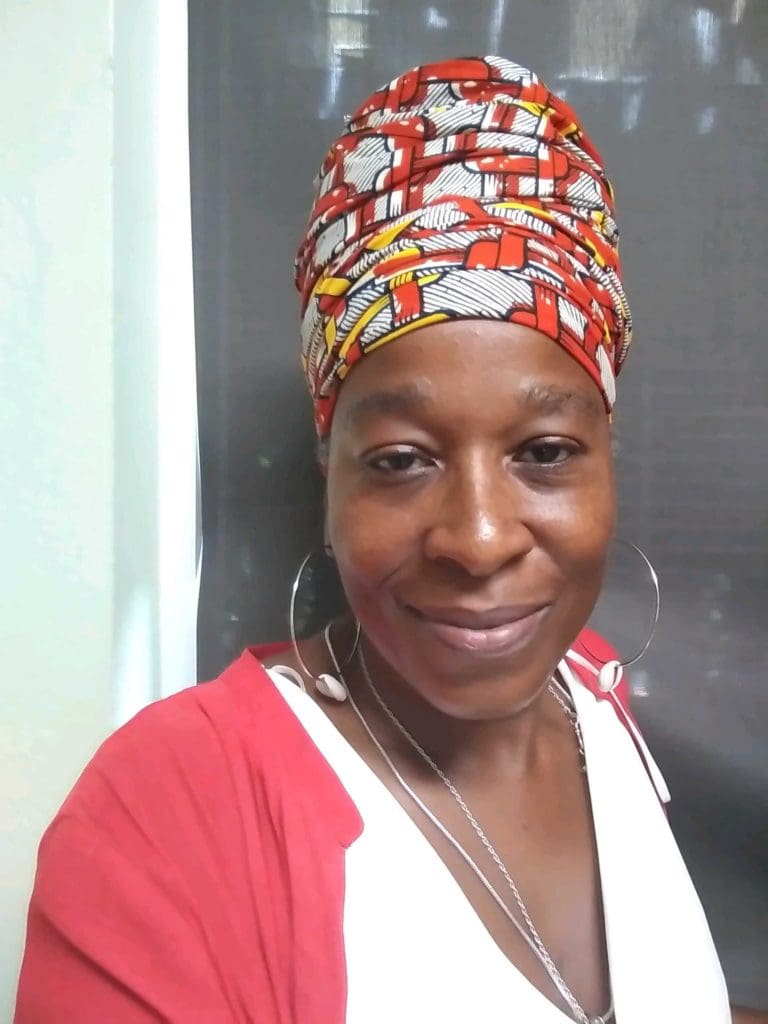 Melissa Carter says she experienced racism at a very early age, "but not like it is today."
Because her very early years were spent in public housing in Baltimore, Maryland – an almost entirely Black community – her experience with racism was subtle. One thing she remembers – mostly in hindsight – was Catholic priests coming through kind of like missionaries "to save all the little Black kids," which Carter bets didn't happen in the same way in white communities.
Around the time she was school age, because of her mother's skills and determination, they bought a house and were living in a working-class neighborhood in South Baltimore. She was comfortable in that setting as well.
It wasn't until her mother married her stepfather and they moved to Newport News, Virginia when she was a preteen that Carter sensed she was being treated differently than the mostly white kids around her. The questionable remarks and slights were vague, not particularly memorable. She says, "I didn't see a difference between whites and Blacks." Because of that, she didn't feel like she was seen any differently either.
Most of what she remembers from childhood is hindsight and non-specific. A white teacher in her all-white classroom, in explaining something she says, made a specific reference to something that only a Black person would understand. Carter "got it," and when later in the year she was assigned to write something about forgiveness, Carter used the metaphor of the worm that doesn't mind the farmer cutting it in half because the worm gains from it by becoming two. The teacher, she says, acknowledged that Carter had understood her rather racist reference by making a point of saying to her, "duly noted."
After high school, Carter ended up back in Baltimore at Morgan State University where she earned her bachelor's and master's degrees. Morgan State, as a Historically Black University, continued to cushion Carter in a world where she was rarely confronted directly with racism.
It was when she was being considered for a position at Baltimore's Enoch Pratt Library that Carter first felt the pinch of racism. She was informed by a human resources person at Pratt, "you are going to have to be drug tested; you might have a problem with that," she recalls.
"I was like, why would I have a problem with that," Carter recalls saying to the person.
"Oh, because I am Black," she realized.
She got the job as a grant writer and stayed at the library until she felt the call to her next adventure.
Carter doesn't feel attached to any particular place therefore it wasn't hard for her to leave Pratt and Baltimore for parts unknown, she says. "I had wanted to go abroad."
She ended up in China in 2014 teaching English as a second language. She says the racism that she experienced as a Black person there wasn't called racism. "They called it 'curiosity,'" she says. It played out with Chinese people pointing and sometimes laughing at her in public settings. She says, people also would touch her skin and ask if the color was going to wear off on them. "I always felt uncomfortable."
Upon her return to the States, she applied for and landed a job as a library assistant back at Enoch Pratt. By this time the physical parameters at the central library where she had worked before were different. She walked into an open workspace where 20 people worked together out in the open; no cubicles, no offices, no partitions. Fourteen of those people were white.
The first thing that she noticed was despite several noisy neighbors, including one man who spoke at full volume on his cellphone with his wife, the only people who got called out by a particular white co-worker were the Black women. One of those women, who had always been shy, was quietly chatting with a few other Black women when Kim – the same white co-worker – told them to "keep it down."
The normally shy Black woman "lost it."
"It was shocking," Carter recalls, to see this normally reticent woman stand up really angry and say, "Why do you only have a problem when Black women are talking?"
Carter also put up with being told that a new hire, who was white, was to be her supervisor.
"You will be reporting to her," she was told. Carter says it made no sense, "Her position was to be my researcher."
The final round at Enoch Pratt began with a call from a human resources person one evening. "Hey Melissa," the white man began, "what's going on?"
Huh?
"Okay, look, did something happen with Kim today?"
What had happened, that was in no way significant to Carter, was she had gotten up to look at a photo taped to the back of a co-worker's computer. In order to see it, she had to pass by Kim's desk.
For Kim, it turned out, Carter was some sort of threat. "She had written a letter to the supervisor saying that I had no reason to be near her and her desk." Carter says this woman had claimed to be afraid of her. Carter asked the supervisor specifically what Kim had said. He told her the letter Kim had written said, "Melissa had no reason to come by my desk. I was afraid she was going to assault me."
Carter found the whole thing bizarre, "We had just been talking the day before about our plans for Christmas, which was coming up."
As a result of the letter, a meeting was called.
Carter explains that as a result of a run-in with breast cancer and the treatment she underwent she began wearing headwraps. "When my hair grew back, I kept wearing them."
So, the meeting day comes. Carter walks into the HR department. "The first thing I encounter – the very first thing – is the HR person waving her hand at me and saying 'I hope that thing is for religious reasons.'"
Again, huh?
"What thing, I say," noting that no one is allowed to ask about someone's religion.
Carter complained. The supervisor was told to apologize. "But she never did. She never admitted to saying it."
Soon thereafter, the library got a grant to do diversity training. By that time, Carter knew she was leaving.
She had already come to visit the Virgin Islands. After a few fits and starts, she moved to St. Croix in March 2019.
Carter thought she had finally found a home … a family in the Virgin Islands. "I thought, 'I'm coming home.'"
Instead, she says, "It's the first place I've been where people are not fond of Americans," adding, "You expect this from white people, but not Black people."
She explains that her lifetime experience as a Black woman is that all Black people are family. After nearly a year and a half in the Virgin Islands, she says, "I still feel like a foreigner."
Other stories in the series:
Racism is Defined by Experience: Prologue
Racism is Defined by Experience: Chapter One
Racism is Defined by Experience: Chapter Two
Racism is Defined by Experience: Chapter Three
Racism is Defined by Experience: Chapter Four
Racism is Defined by Experience: Chapter Five
Racism is Defined by Experience: Chapter Six