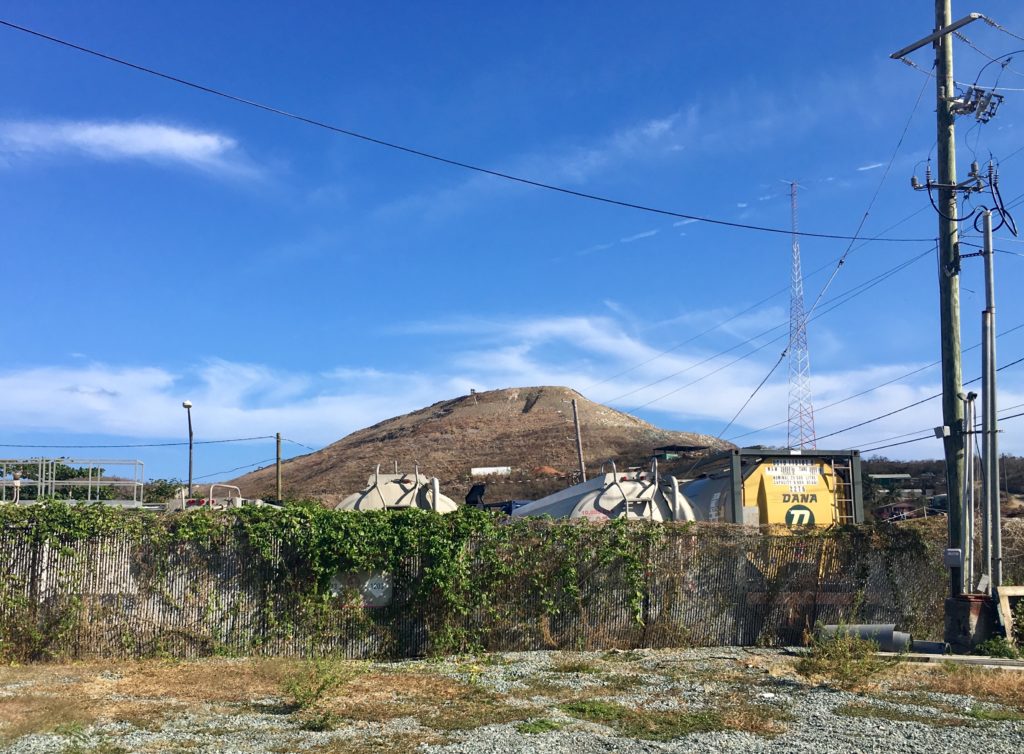 Unpaid trash haulers and companies operating the territory's two landfills have come to an agreement with the government to get some money now and hopefully more soon, averting a threatened work stoppage that would have gone into effect June 9.
Bates Trucking on St. Croix, A9 Trucking and Sleepy's Trucking on St. Thomas are among the affected companies.
"We had a meeting with representatives of the Waste Management Authority, Government House and the Senate," James Bates, owner of Bates Trucking on St. Croix, said Thursday.
"The governor released some money, just a portion of what is owed. But they promised something more soon," Bates said.
Bates would not say exactly how much is owed. But in July of 2019, Waste Management Authority owed trash haulers upwards of $6 million and had overall debt of $24 million.
It projected a $44 million budget shortfall that year.
Last week, Bates said the truckers did not want to stop work, but couldn't afford to work for free.
With the small payment and a good-faith effort on the part of the V.I. government, Bates said the truckers would continue working.
"We would never want to do this in a pandemic like that," he said. Bates said the government, "know[s] the situation and we are working with them. And they promised in a couple weeks they will have some more money to pay us."
The V.I. government has had periodic problems paying waste haulers since before the creation of the Waste Management Authority in 2003. Those sorts of issues played a role in the decision to move responsibility for trash and sewage out of the Public Works Department and into a separate agency.
While the Waste Management Authority has been given the power to collect tipping fees for using the territory's dumps, those fees would be imposed on the same trucking companies the Authority owes money to.
Meanwhile, the territory has been teetering on the edge of financial crisis for a decade. Conditions improved after the 2017 hurricanes, in part due to an influx of federal funding and insurance-financed rebuilding. But the pandemic has sharply cut government revenues, bringing the difficulties back to the fore.